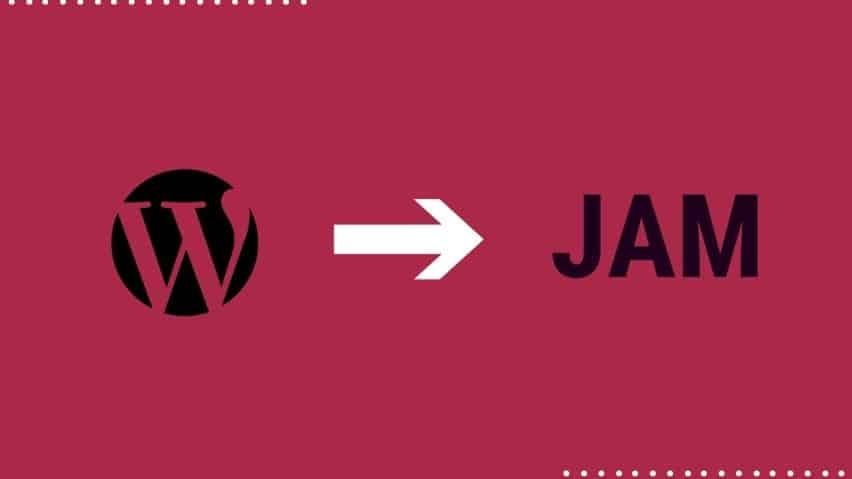 JAMstack: Is the powerful architecture leaving WordPress behind?
The re-emergence of static websites has dramatically increased the popularity of JAMstack. Netlify, the company that introduced the JAMstack believes that this new generation architecture will revolutionize the web development community.
With giants like Mail Chimp, Sequoia Capital & Red Bull venturing into the movement by building JAMstack projects in 2017, Netlify reports that its adoption will only enhance the capabilities of the CMS and still offer the advantages of a dynamic website even though it is built statically.
But what exactly is JAMstack?
Mathias Biilmann, CEO of Netlify, coined JAMstack and describes it as "a modern web development architecture based on client-side JavaScript, reusable APIs, and prebuilt Markup." The three elements of JAMstack include –
JavaScript – Entire execution on client-site for dynamic functionality
APIs – Reusable APIS for backend interaction accessed using HTTPS
Markup – Templates prebuilt with static site generators at deploy time
JAMstack is not a technique, trick or technology for static web development. It is a methodology or a philosophy for building websites with everything contained in a Single Page Application (SPA) which runs in the browser.
How does JAMstack help in web development?
While the return of static websites is on the rise, JAMstack has emerged as the only stable methodology for building modern static sites. These websites are built utilizing the APIs from their inception by providing content and integrating with the frontend running on JavaScript.
Since the method is based upon static markup, server-side execution is completely out of the picture leaving almost zero possibility of server failure & security threats.
The files are pre-built over CDN and the website pages can be generated at deploy time reducing the time framework to the first byte.
JAMstack supports Git-centric workflow, content generators and latest delivery technology serving as the perfect architecture for building static websites.
Since APIs make the content available to microsites, landing pages & mobile applications, which can have easy access to the content anywhere.
Getting started with JAMstack
JAMstack could be easy-to-understand in theoretical terms but it can scare the unprepared. It can also be challenging for those who have always relied on WordPress as the default framework to serve their web development needs.
Hone your JavaScript skills and bring them to the table. Since JAMstack is based on frontend development, familiarity with JS & APIs will ensure better web development.
Locate a headless CMS which serves as the storage unit for all your content & database from the frontend allowing easy access to microsites, applications & landing pages.
A static site generator will allow you to generate HTML only website with the help of markdown files and the site can then be uploaded to the server.
The decision to switch from WordPress to JAMstack can be a challenging one. You need to factor in the aspects related to your client's budget, their learning curve, technical requirements & the time framework within which the project needs to be delivered. JAMstack can make this decision easier by offering you the best of tools to kick-start your journey on modern web development.
---
At BoTree Technologies, we build web and mobile applications to add value to our client's business. We align ourselves to ensure that our client benefits the most out of our engagement.
We work in Ruby on Rails, Python, Java, React, Android and iOS.
Drop us a line to discuss how can we help take your business to the next level.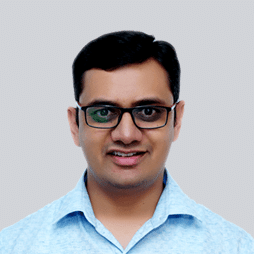 Amit Patel
Amit is the COO and Co-founder of BoTree Technologies. He is a developer advocate and solution architect at the company. He has helped many SME and Large corporations digitize their business operations. He loves hanging out with friends and meditate.