Amazon AWS S3 - How to handle deprecated SSLv3 connectivity
Amazon S3 is widely used, as a reliable cloud storage system. Many web applications are using it to store their user data securely over cloud. This provides two benefits,
No need to buy extended bandwidth and storage from your hosting provider.
Centralized storage for your data, which can be accessed from anywhere and by any application.
We have been using S3 cloud storage with Ruby on Rails, using diff. file uploading gems like Paperclip, CarrierWave etc. These gems provide diff. storage systems, with a common interface.
Recently, Amazon has decided to drop SSLv3 connectivity due to security reasons. Following states the details,
As of 12:00 AM PDT April 30, 2015, AWS will discontinue support of SSLv3 for securing connections to S3 buckets. Security research published late last year demonstrated that SSLv3 contained weaknesses that weakened its ability to protect and secure communications. These weaknesses have been addressed in the replacement for SSL, TLS. Since then, major browser software vendors have been disabling support for SSLv3 and their work is largely complete. Consistent with our top priority to protect AWS customers, AWS will only support versions of the more modern Transport Layer Security (TLS) rather than SSLv3.
These requests will fail once AWS disables support for SSLv3 for the Amazon S3 service. To avoid interrupted access, you must update any client software (or inform any clients to update software) making the requests that are using SSLv3 to connect to S3 HTTPS endpoints.
As per this, your buckets which have been accessed via SSLv3 from server, would not respond. To fix this, we need to upgrade the server configurations and adhere the connection process as per Amazon's standards.
We have been using it in more than one projects. With a planned release and predefined implementation processes, we were able to successfully upgrade to the latest connection process as per Amazon's standards.
---
At BoTree Technologies, we build web and mobile applications to add value to our client's business. We align ourselves to ensure that our client benefits the most out of our engagement.
We work in Ruby on Rails, Python, Java, React, Android, iOS and RPA as well.
Drop us a line to discuss how can we help take your business to the next level.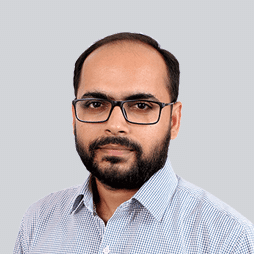 Parth Barot
Parth is the co-founder and CTO at BoTree Technologies. He has worked on building products in different domains and technologies. He is now managing research and pre-sales by supporting it with his problem-solving approach.