BoTree Technologies Listed among the Top Shopify Developers
It is with great humility we announce that BoTree Technologies has been listed as one of the Top Shopify Developers by Techreviewer. We would like to thank them for recognizing our efforts as a leading Shopify development company. Our team has successfully worked on over 50+ Shopify projects – enabling us to achieve this feat.
This would not have been possible without the hard work and expertise of our team. When any company decides to hire Shopify developers from BoTree, we ensure that they get the best results. Our aim is always to assist you in delivering a fantastic ecommerce experience to your customers.
Click here To checkout Top Shopify Developers
"It has been a wonderful journey of 8 years that brought us here. I am amazed by the dedication, commitment, and ownership capabilities of our developers at BoTree. They transform even the rawest websites into stunning experiences that are user-friendly and highly customizable. The team of Shopify developers is an inspiration to everyone working at the organization. It reflects our values and what we stand for – Quality and Reliability", says Shardul Bhatt, CEO of BoTree Technologies.
"I work with the tech team day in and day out. The quality of work they do is beyond explanation. Even the junior Shopify developers take ownership of each task they are assigned. The entire team collaborates in a way that makes developing an online store on Shopify much easier. I would like to thank all of them for making this possible and dedicate this as a victory to the efforts of all of them", says Parth Barot, Chief Technology Office at BoTree Technologies.
Checkout Caste Study of Online Grocery Store built with Shopify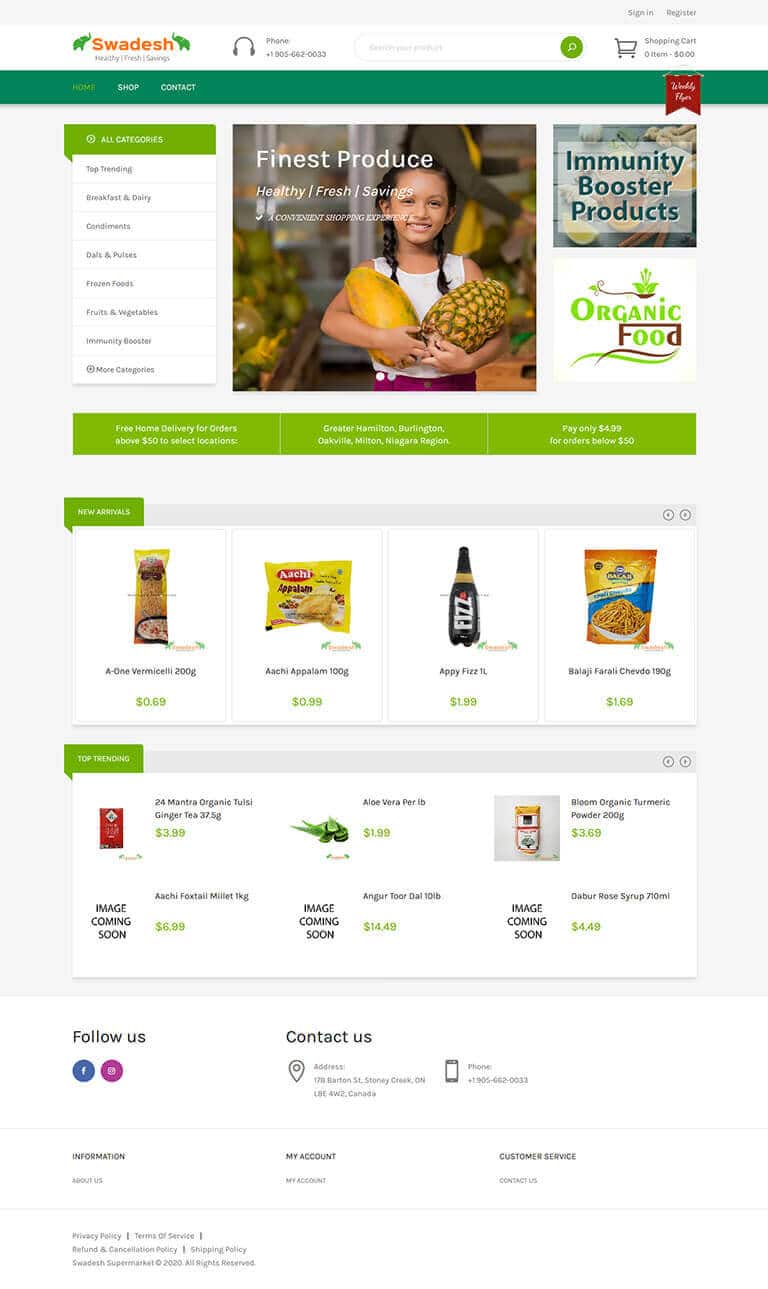 Since its humble beginnings in 2011, BoTree has worked its way up and became a leading Shopify development company entirely out of their efforts and dedication. The company also works with technologies like Ruby on Rails, Python, Django, Spree Commerce, Laravel, Machine Learning, and Robotic Process Automation. It has offices in the US, Singapore, and India. By serving 200+ clients in 10+ clients, BoTree Technologies is now a worldwide name in IT solutions.
Choose Your Language
Subscribe to Our Newsletter