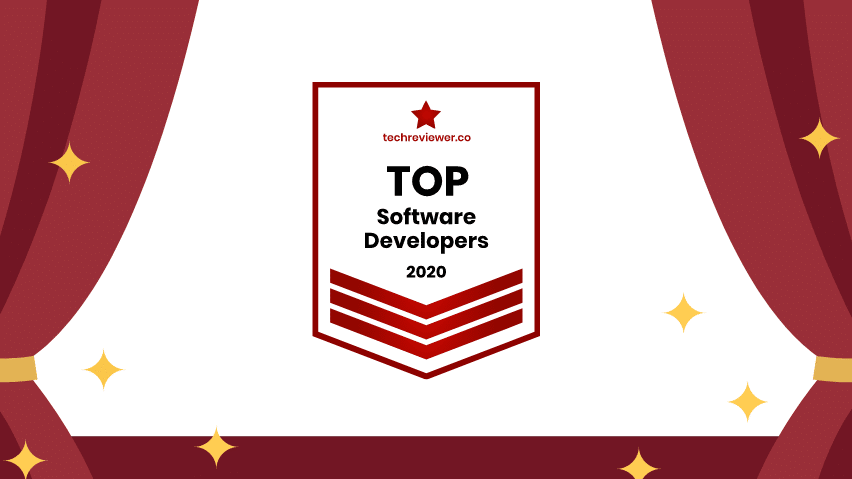 BoTree Technologies Recognized as one of the Top Software Development Companies for Startups
It is with great pleasure we announce that BoTree Technologies is now recognized as one of the top software development companies by Techreviewer. We would like to thank the platform for considering us on their list.
It is because of the hard work and dedication of the team that BoTree has reached here. We extend our sincere gratitude to every developer, manager, and team member who made this possible. Our team provides world-class startup solutions that are affordable and user-friendly.
Click here To checkout Top Software Development Companies for Startups
Along with this, Techreviewer has also crowned BoTree Technologies as one of the Top Ruby on Rails companies. It is an honour for us to be recognized for our efforts in the IT industry. Since its humble beginnings in 2011, the company has successfully completed 100+ Ruby on Rails projects with clients in 20+ countries. We want to recognize the efforts of all the stakeholders who led us to such heights.
"It is really a proud moment for me and the entire team. When we started, there were only 2 people who took care of everything. Today, we are a team of over 70 people who have delivered some of the best products that I have ever seen. Their commitment and level of collaboration are astonishing. I can assure that anyone who avails our services will always be satisfied with the work quality". Says Shardul Bhatt, CEO of BoTree Technologies.
Checkout Ruby on Rails Case Studies
BoTree Technologies is a leading IT solutions provider that focuses on building reliable products and value-driven partnerships. The company offers expertise in Ruby on Rails, Python, Laravel, Machine Learning, and Robotic Process Automation. With 8+ years of experience in the industry, BoTree has built some of the leading products like The Fifth Collection, Butler, BLISS, WeClaim, amongst 200 others. The company has offices in the US, India, and Singapore.
Choose Your Language
Subscribe to Our Newsletter