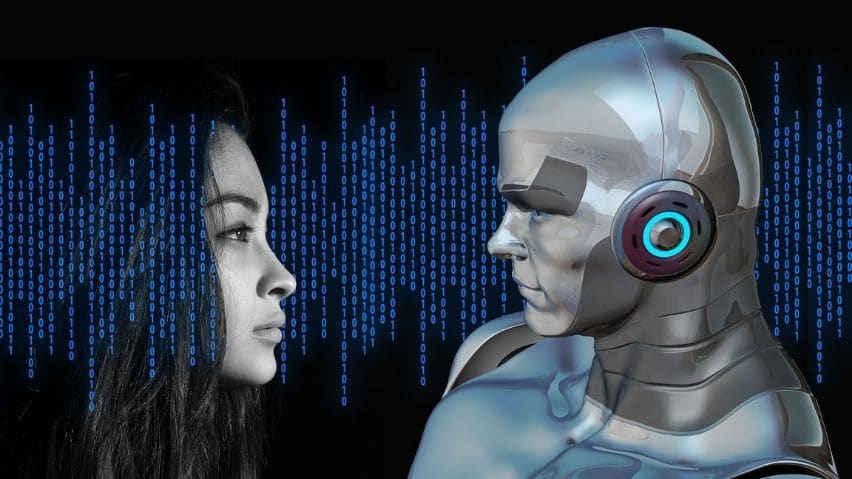 RPA Services: How it Augments Workforce Capabilities
Almost 20% of employee time is wasted on dull & repetitive tasks, which when automated, can save companies somewhere around $5 trillion to $7 trillion by 2025. (Study by Hadoop).
RPA solutions enable employees to focus on more productive and creative activities. In fact, 86% of people in a Deloitte survey said that RPA bots improve productivity. It allows teams to engage in meaningful work while the mundane and dull tasks can be delegated to the RPA robots.
Forrester, a leading research & analysis firm, has estimated that by 2021, there will be more than 4 million robots doing office, administrative & related tasks.
While the Robotic Process Automation services market will reach $12 billion by 2023, employees feel threatened by the technology. However, RPA services will not only give the opportunity to become an RPA consultant, but people deployed in repetitive tasks can also focus on growth-oriented work.
How does Robotic Process Automation enhance workplace capabilities while maintaining the same level of job security? This article will explore avenues and use cases where RPA is helpful in augmenting human capabilities and enabling companies to increase their efficiency, productivity, and overall profitability.
Read more: 7 Step Guide of RPA implementation for Enterprise Digital Transformation
How RPA Augmenting Workplace with Effectiveness
RPA implementation becomes much easier once a specific set of business problems are defined that needs to be solved by it. Once automation takes over, it becomes an intelligent tool that enhances the workplace by encouraging professional development by 41%, promoting a culture of learning & development by 37%, and contributing to high ethical standards by increasing it by 31%. (Academic research by Goldsmiths University)
But where can it be used in the organization? Today, RPA benefits each and every department – be it finance or HR. RPA bots help to build a virtual workforce that takes over the tasks of the human personnel. Here are some of the use cases of RPA, enabling workplaces to achieve effectiveness:-
But where can it be used in the organization? Today, RPA benefits each and every department – be it finance or HR. RPA bots help to build a virtual workforce that takes over the tasks of the human personnel. Here are some of the use cases of RPA, enabling workplaces to achieve effectiveness –
Invoice automation

RPA can help companies automate invoices by capturing data from emails and other sources. Vendors send invoices in different formats. A bot can crawl through these documents, extract and gather data, and feed them into the system. It saves a lot of time involved in manually filling invoice data.
On the other hand, if the invoices are in paper form, OCR can be used with RPA to quickly scan and extract data. There is minimal need for human intervention, and all invoices are sent to the respective vendors easily.


Sales order automation

Sales teams often suffer from a lack of automated process that could enter sales data into the CRM as and when the sales happen. On the other hand, the finance team has to enter this data into the CRM for finding the revenues. However, this leads to data duplication as well.
RPA improves the sales team's satisfaction by enabling them to focus on selling rather than data entry. Order entry can be automated, which will lead to better outcomes in the long run and eliminate any data redundancies.


Payroll automation

The third function comes in the HR department. RPA helps in augmenting human capabilities by acting as a support system for payroll management. Automation helps to identify everything to the smallest detail – number of leaves, attendance, and payroll calculation using predetermined parameters.
RPA solutions are integrated across the entire HR management system to automate payroll management. Since it is a recurring activity, there are specific rules that can be followed to automate these tasks.


Data extraction

In their day-to-day workings, companies need to extract a huge amount of data from various files. If they deploy employees on this, it will eat up their time and lead to routine frustrations at the workplace. Robotic Process Automation helps to build solutions that can extract data from editable files to handwritten notes.
RPA, with the help of OCR, can read different types of text and enter them into the proper system. Data extraction can be from invoices, emails, CRM like Salesforce, excel sheets, and others.


Customer service

Intelligent automation is showing promising results as companies focus on deploying RPA bots for quick responses. Automation helps to generate predetermined responses and forward the query to the respective personnel. It leads to the ultimate customer satisfaction as people love quick communication from the customer service department.
Research suggests that around 70% to 80% of tasks can be automated. Customer service is one of the most important activities that can greatly benefit from RPA services.
Checkout top 11 RPA Use Cases in Different Industries you Ought to Know
How to RPA: Two Primary Things to Consider
While there are countless benefits of RPA, how should you implement it to reap the maximum benefits? A software development company can build an RPA strategy to help you leverage the technology in your favor.
Identify Automation Areas

Ask yourself what processes actually need automation. Not every activity requires to be automated. Identify the crucial tasks that need to be automated to maximize efficiency. While RPA is a good step towards digital transformation, you need to strategically implement RPA solutions to maximize your return on investment.

Assign Specific Roles

When robots are installed to work along with employees, their roles need to be perfectly specified. It is important because it enhances the employee experience and ensures that the team is driven to work in tandem with the bot. Gradually, the team will understand that bots are there to help them and not eat their jobs. It will give birth to a more collaborative workplace – one that has both digital and human teams.
Conclusion
Grand View Research reports that the automation industry is witnessing a staggering 31.1% CAGR over time. With this, the footsteps of the robotic process automation market in India are clearly visible as major players like Flipkart, Reliance & others have installed the technology in their organization.
Robotic Process Automation services are witnessing massive growth as the business world moves towards modernization and digital transformation. Automating unimportant tasks gives more time to the human resources to engage in activities that are worth it. This way efficiency, accuracy, productivity – the three major outcomes of automation will see a drastic organization-wide improvement.
Connect with our RPA experts at BoTree Technologies to build a virtual workforce.
Contact us today for a FREE CONSULTATION.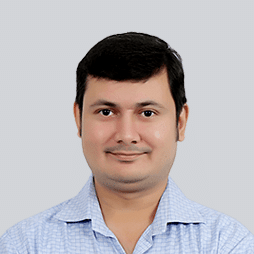 Darshan Chapanera
Darshan is Tech Lead and leading the RPA verticle at BoTree. Darshan has extensive experience in various technologies and domains. He is passionate to explore and try hands-on new technologies that tackle real-life problems. In his free time, Darshan becomes a backpacker who loves to travel with family and friends to discover natural places.
Choose Your Language
Subscribe to Our Newsletter