Is Social Media Assisting Ecommerce or Becoming an Ecommerce Tool by Itself
Social media and eCommerce interact at many levels. Let us see if social media is just a tool for assistance or eCommerce in itself.
The face of social media has evolved leaps and bounds. There is not just plain old commenting, liking and sharing. We have moved ahead and how! You now have sophisticated technology working along, fetching data from everywhere and giving you a super-customized experience. Online selling too has become commonplace. With the rise of safer payment gateways and quicker access to all kinds of products, the internet marketplace is booming.
With the rise of the virtual market, there is a rise in the ways the virtual crowd could be pulled in, i.e, digital marketing. An important aspect of it is social media marketing. Such is the craze of social media that some sellers have made their businesses social-media only. So the question is, is social media just assisting e-commerce or becoming an e-commerce tool all by itself?
Social Media Assists E-commerce Development like Nothing Else
Customer Data: There is a humongous amount of data available about the customers from social media. These are very personal, very specific data that can help online sellers create custom eCommerce development tools.
As a Point of Sale: People are increasingly using social media to look up at the latest trends and to get brand reviews. It can very well act as a storefront for business. A lot of brands have been using only Facebook advertising to give direct buying CTA to customers. This is very convenient, for customers and the sellers both. In fact, consider an e-commerce store like Amazon, they give out exclusive sales that could be tracked on social media. This makes social media a totally reliable source to get updates regarding sales and reviews.
Customer Care: The other important function that social media serves is providing brands a way to communicate to the customers. It gives a direction to the e-commerce systems development and lays down a proper way for customer query and complaints redressal.
Is Social Media Becoming an E-commerce Tool, All by Itself?
There are many options that social media platforms like Facebook, Instagram, Twitter offer to the merchants and the customers both which might make one almost believe that social media could be a stand-alone selling point.
Social media definitely wins in numbers. There are 400 Million people watching Insta stories every day. 1 in 4 Gen Z and Millennials actively seek stories of products and services they are considering buying. (source)
But is social media enough to become an e-commerce tool by itself? Not as of now. The major concerns are proper payment gateways and descriptive product portfolio pages. Even though apps like Shein have gone a step further into making the e-commerce application development evolve with social media features of photo sharing, liking, reviewing, commenting more like a community.
With newer customer engagement systems, convenient buying and selling avenues and the rise of sophisticated technology, there are going to be some interesting developments in online shopping and e-commerce development sphere.
---
At BoTree Technologies, we build web and mobile applications to add value to our client's business. We align ourselves to ensure that our client benefits the most out of our engagement.
We work in Ruby on Rails, Python, Java, React, Android, iOS and RPA as well.
Drop us a line to discuss how can we help take your business to the next level.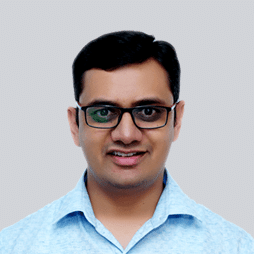 Amit Patel
Amit is the COO and Co-founder of BoTree Technologies. He is a developer advocate and solution architect at the company. He has helped many SME and Large corporations digitize their business operations. He loves hanging out with friends and meditate.
Choose Your Language
Subscribe to Our Newsletter