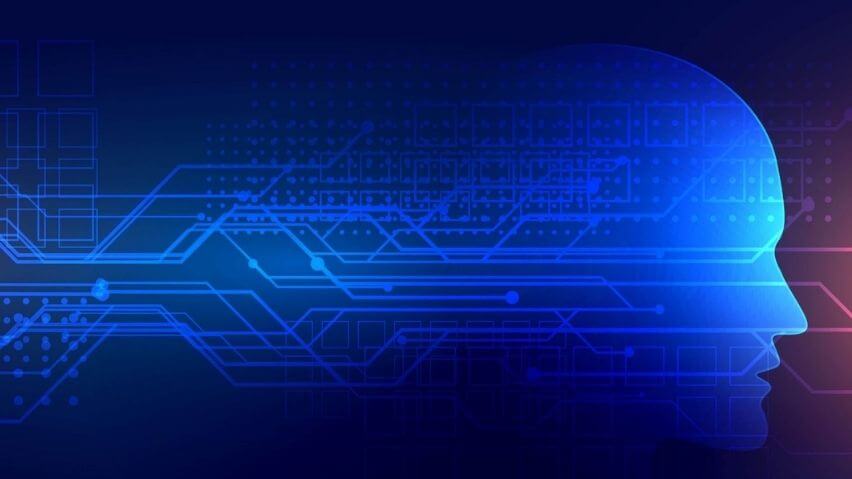 ML Solutions for Digital Transformation: Who Should be on the Team?
The global machine learning market will reach $20.83 billion by 2024, studies say. The CAGR for machine learning from 2018 to 2024 is predicted at an astonishing 42.8%. Such massive growth of machine learning solutions is not surprising. The massive success of machine learning algorithms being adopted by companies like Netflix, Amazon, Google, and many others have turned everyone's eyes toward the modern machines.
Machine learning is transforming how organizations operate digitally today. Organizations are rapidly incorporating machine learning systems to increase efficiency, make employees more productive, and get better results. Machine learning consulting is now becoming a highly-prominent service offered by technology companies to help organizations install AI components in their system.
But if you are reading this article, there's no need to sell you on the idea of machine learning services. You are probably familiar with its implementation and use cases. Image & pattern recognition, demand forecasting, data processing, recommendation engines, financial analysis are few of the widely known use cases of machine learning solutions. Your company might probably be using machine learning for predictive analytics to quantify your future growth.
Data science experts generally undertake machine learning development to enable organizations in making better sense of their data. The growing amount of data presents opportunities but has challenges of its own. Challenges like – what data to deal with, which are the right processes for machine learning programs, how will machine learning provide better results, and so on.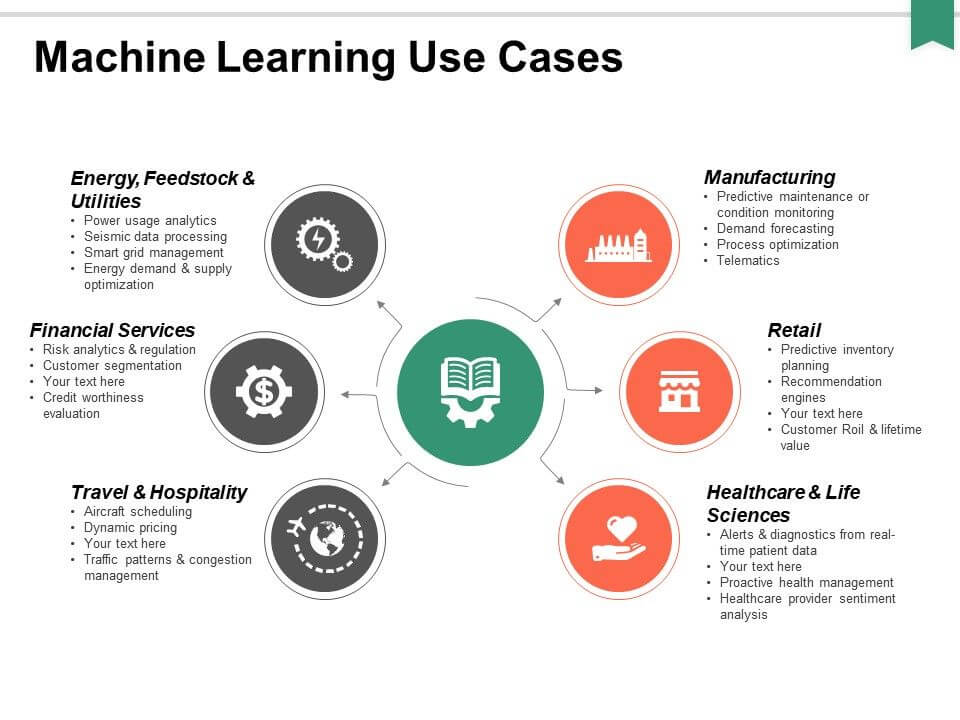 In this article, we will explore one of the most significant yet unnoticed challenges – what is the right mix of the team for machine learning programs and AI implementation across the organization? Before we dive into the exact roles of every ML installation, let's look at why it is important to have the right team on board for machine learning.
Also Read: 7 Step Guide of RPA implementation for Enterprise Digital Transformation
The Importance of Right Machine Learning Experts for your Enterprise
Hiring the right machine learning programmers is essential for robust implementation. 34% of organizations that have implemented machine learning say that organizational alignment and senior management buy-in is one of the most challenging factors. Due to this misalignment, teams have to hire substandard experts who can work bureaucratically without making a big dent through machine learning programs.
But times are changing, and the senior management is getting a hold on the importance of artificial intelligence in their organizations. In 2018, there were 17% of companies that had machine learning models into production, which increased to 20% by 2020. As enterprises understand what machine learning can do for them, they are hiring the right machine learning experts who can drive innovation in processes through machine learning and artificial intelligence solutions.
Here are a few reasons which showcase why it is important to hire the right mix of talent for incorporating machine learning development:-
Uncover hidden truths:

Data scientists uncover the hidden truths through their machine learning expertise. It is essential to identify what's behind all that data and come up with innovations that can make sense of that data.
The right machine learning experts pick up the clues and devise programs that can solve the problem in the best possible manner. They derive the underlying problem from the data and figure out a solution by focusing on the most efficient process.

Improve workflow:

Machine learning solutions require experts to use scientific tools for analytics and are constantly on the lookout to improve their productivity. The right talent will ensure that the observations are organized, and proper investigations are carried out.
A lot of machine learning programs involve managing the workflow to achieve the desired results. Even research personnel are required before building machine learning models. Experienced ML professionals will provide the right guidance in the whole process.

Powerful applications:

Average programmers and coders with basic knowledge of machine learning systems cannot build powerful applications. It requires professionals in the field who have already worked with models that can deliver desired results through the algorithms.
While implementing machine learning services, experts must be hired to ensure that they are writing the perfect code for your application. TensorFlow, PyTorch are a few packages that developers must know before building an application.
The Right Machine Learning Experts for Building Applications
Now that you understand why it is important to hire the right mix of talent, you can dive deeper into whom to hire for machine learning projects. Whether you are a machine learning company or an enterprise who wants to hire machine learning developers, the right talent can make a world of difference in your implementation.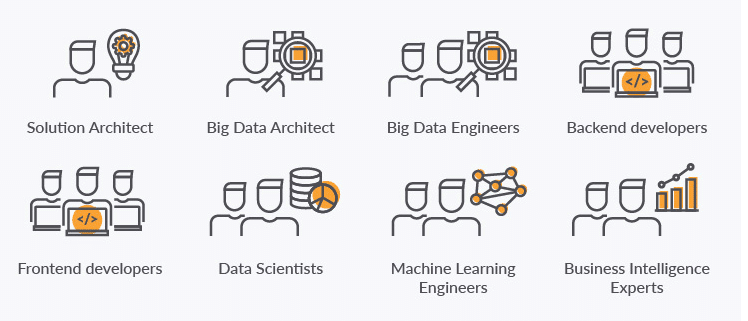 Assembling the right machine learning experts is not an easy task. If you conduct proper research, you don't have to depend on the traditional hit and trial method. We have gathered a few roles that are crucial to machine learning implementation in your organization.
Data Strategist

Also known as the chief data officer, the data strategist is the most important machine learning expert required on the project. She acts as the intermediary between the technical team and the business objective that must be achieved with the machine learning project. The main responsibility is to ensure that a proper ROI is achieved from the project undertaken.
Data strategists have domain expertise and visualize the idea of the project. Whether you are a machine learning company or an enterprise looking to hire experts, you must always begin with the data strategist. She will layout the plan for the project and evaluate how data will flow at each and every step.

Data Analysts

One of the more important machine learning solutions experts is the data analyst. After the data strategist, they are the first people to work on the project. Their main job is to collect all the data for the implementation of the machine learning system.
Data analysts are also responsible for identifying the primary data that will be used.Since data analysts are at the initial stages of the project, they have a better understanding of the data.
Sometimes, they are also asked to deliver patterns in data, insights, and what they interpret from different datasets. Data analysts play a major role in the machine learning program through proper evaluation.

Data scientist

When it comes to a machine learning algorithm, program, or project, everyone thinks of a data scientist. And why not – data scientists are the key machine learning experts on any project. They write the code, derive patterns, and work with data by using different machine learning models.
The primary responsibility of data scientists is to solve complex business problems through machine learning programs. They prepare the data and train the machine learning models to generate valuable insights.
Generally, they deploy machine learning models based on the data for other stakeholders to make business decisions. Data scientists are also known as machine learning engineers.

Data engineer

One of the critical roles in every machine learning system implementation is that of the data engineer. Often used interchangeably with data architects, you require a data engineer to build the infrastructure required for machine learning deployment. They build the database and facilitate it to provide security and privacy for the data architecture.
As machine learning experts, data engineers implement, test, and maintain the architecture of the machine learning deployment environment. They mostly work with the cloud to ensure the centralization of data and integrity in the regular functioning of the machine learning datasets.

Data visualizer

In the sequence of roles, data visualizer is necessary after the deployment stage of the machine learning programs. Their task is to evaluate the performance of the machine learning model and analyze how much business value is generated from the project implementation.
Data visualizers are required to create dashboards and restructure the results into valuable insights. They help the data strategist in making business decisions along with the top management involved in the project. They must be experts in different technologies & frameworks to organize data into understandable formats.
Keep reading: Artificial Intelligence vs. Machine Learning vs. Deep Learning
Hire the right Machine Learning Experts for Project Success
You cannot hire substandard developers and expect world-class results. You also cannot hire the right people without restructuring the workflow. It is necessary to generate harmony between machine learning experts and the structure of the machine learning programs they would be working with.
A lot of energy is spent on hiring data scientists for the project. While they are important, they can't operate without the right strategist, analysts or engineers. The efforts of these roles are not clearly visible with respect to the data scientists.
Before you enter any machine learning project, gathering the right talent is essential for ensuring the success of your project. Machine learning services are in high-demand as enterprises seek to adapt it for enhancing their growth.
BoTree Technologies provides high-end machine learning solutions to assist your organization with digital transformation.
---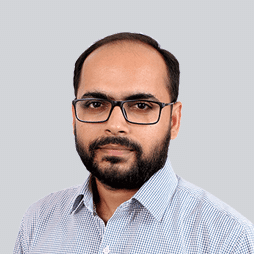 Parth Barot
Parth is the co-founder and CTO at BoTree Technologies. He has worked on building products in different domains and technologies. He is now managing research and pre-sales by supporting it with his problem-solving approach.
Choose Your Language
Subscribe to Our Newsletter