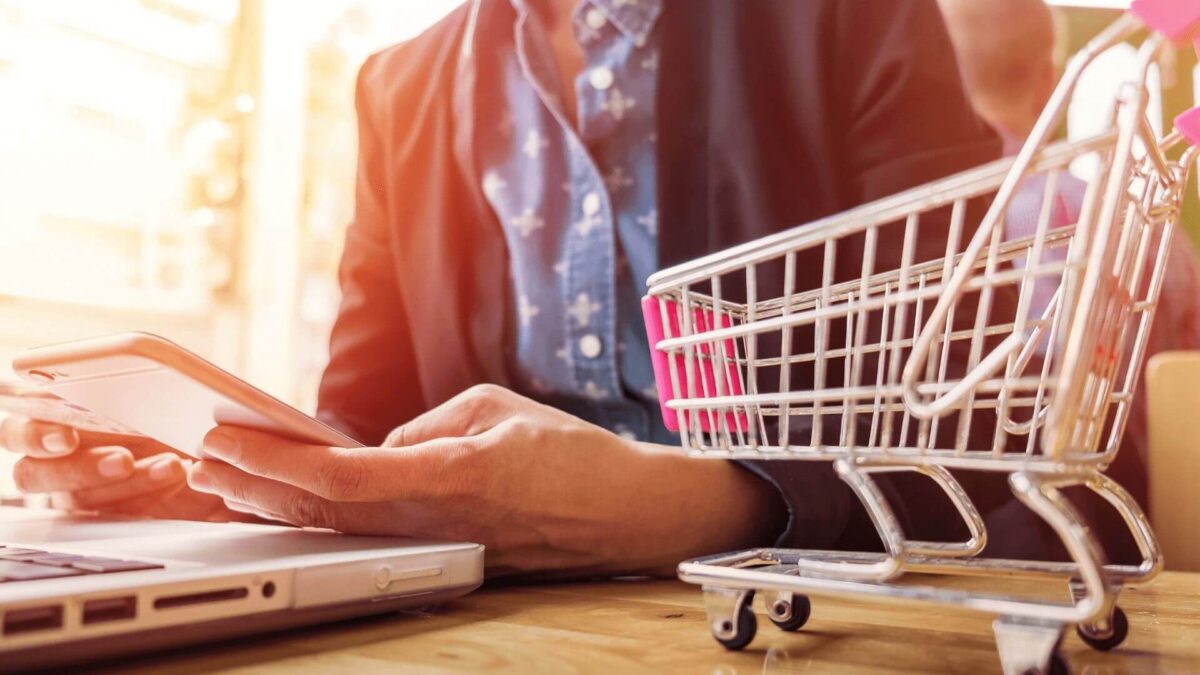 How Mobile Apps Are Reframing the Ecommerce Industry
Latest statistics say that 93.5% of Internet users have made an online purchase. In general, more people use mobile phone applications than websites. These statistics are vital because it highlights a subtle correlation – More mobile users are making online purchases than website users. Ecommerce apps are now becoming the new normal for people looking to make an online purchase.
75% of mobile users have used mobile apps for the ecommerce industry in the last 6 months. It is a continuously growing trend. Today, users can access any online shopping portal at the tap of a thumb. Mobile e-commerce store applications have made shopping convenient as anyone can browse products and make a purchase using just their smartphones.
While websites are distracting and filled with ads, best ecommerce mobile apps are ad-free, and user-focused. The transition from ecommerce to m-commerce is proving to be effective for online retailers. According to Shopify, a popular platform used by every ecommerce development company, in 2019, 69% of total online sales on Black Friday and Cyber Monday were the result of ecommerce mobile applications.
Mobile apps for ecommerce are easier to access and navigate as most people are now acquainted with using applications every day. Ecommerce and mobile technology have been an integral part of daily life. Let's look at why people prefer ecommerce mobile apps over websites to make online purchases.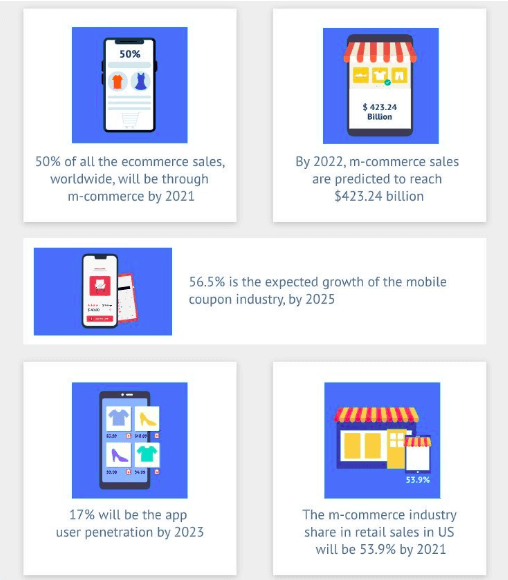 Why Do Users Prefer Ecommerce Mobile Apps Over Websites?
In recent times, mobile apps for ecommerce have exploded. There are mobile ecommerce applications for every online product. From online shopping portals like Amazon to niche websites like The Fifth Collection, ecommerce apps have now become the new normal for purchasers across the globe. Here's why users prefer ecommerce store application for online shopping:-
1. Fewer distractions
E-commerce mobile apps are user-focused and do not distract users with ongoing ads. On shopping websites, there are millions of other things that could degrade the user experience. Since mobile users have smaller screens and a fixed number of product screens to look at, mobile application development provides an improved user experience as compared to websites.
2. More convenient
Making purchases through mobile commerce apps is more convenient than websites. The most important thing is that mobile applications interact with native components like camera, GPS, mobile wallets and others.
It is convenient to make a purchase since the native components store the data and make checkout and payments automatic. On the other hand, ecommerce apps are now integrated with wearable devices to make online shopping easier.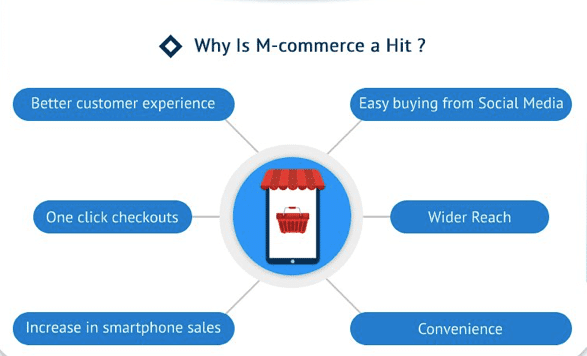 3. Easily accessible
Ecommerce mobile apps are easily accessible since almost everyone uses a smartphone with apps these days. For purchasing through online websites, users have to open their desktop and go through a tiresome process, if they are not already using a desktop device.
Through mobile apps for ecommerce, users can access the shopping portals by just opening an app which loads quicker than a website. Since the loading speed is less, users have an excellent experience while using the applications.
4. Social media interaction
Everyone using a smartphone is logged into their social media networks 24 hours a day. It has made it easier for ecommerce stores to target users on social media. Along with that, users can quickly get a social proof by seeing reviews of products on their social media apps.
It is simpler to make purchases as users can see what their connections are buying. Since these mobile ecommerce applications are connected with social media apps, users can also buy directly from their social network accounts like Facebook or Instagram.
5. Transaction safety
One of the most significant factors in the rise of ecommerce apps is safety in transaction processing. 23% of users consider the security of transactions the most crucial feature in shopping online through mobile ecommerce apps. Online shopping websites are vulnerable to cyber threats and hacking as they store a lot of users data and are more open than applications.
On the other hand, mobile application development provides applications that have limited exploration options and restricted visibility on the internet and can't be easily hacked. Online transactions are safer on applications as they can also be easily integrated with mobile wallets and lead to quick payments.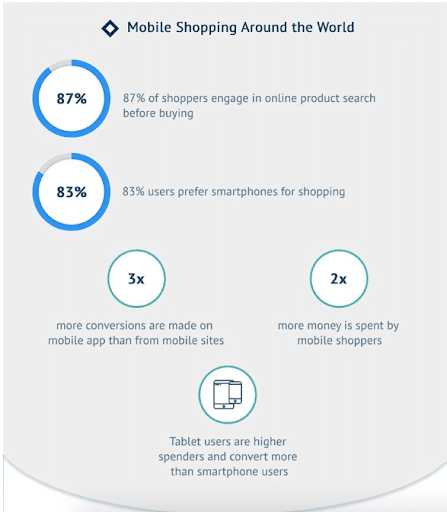 Ecommerce Mobile Apps: Giving Rise To Better Customer Engagement
Ecommerce mobile apps lead to higher customer engagement as they enable providing more personalized user experience. 77% of users pay more attention to brands who provide personalized customer engagement. A significant advantage is that some ecommerce mobile apps provide integration with in-store products.
It means that you can explore the in-store products of a retailer through your mobile ecommerce app. Walmart is an excellent example of this. It will provide you details about whether the product is in stock at the store or not. Whenever the product is available, it will send a notification on the mobile app for ecommerce and users can visit the physical store to make the purchase.
GPS is a popular request in mobile application development for ecommerce. It enables better customer engagement by providing the exact delivery details about products to the customers. It automatically feeds the user's address during checkout. It reduces one step in the process, which makes a huge difference and leads to lower cart abandonment.
Voice search is the latest addition to ecommerce apps. Today, users can open an ecommerce mobile app development and search products by giving voice commands to the application. With people getting busier by the day, audio search has changed the ecommerce game. It brings more convenience in online shopping and keeps people engaged for a long time. Statistics say that voice commerce is expected to reach $40 billion by 2022.
Here are five key ecommerce mobile app facts that are worth noting and provide a good insight into how mobile apps are reframing the ecommerce industry:-
All the above statistics clearly show how much mobile ecommerce apps have grown in recent times. Smartphones are cheaper than desktop devices, and companies try hard to push their products through ecommerce apps. Since people will always buy, with the busy-ness and convenience, ecommerce apps have changed how consumers make purchases.
Read more about eCommerce Store Development Tips
Conclusion: Are Ecommerce Mobile Apps Worth It?
Ecommerce stores are more prevalent today than ever. The Internet has reached the remotest corner of the world, and so has online shopping.
Mobile ecommerce applications offer the opportunity to buy products from other countries if they are not available in your current location. Ecommerce, in a sense, has connected global economies.
Ecommerce apps are definitely going to change how small businesses and retailers sell their products. The more personalize you can make it, the better it will be for your customers and the profitability of your business.
Learn more about eCommerce Marketplace Fashion App Case Study
Do you need to hire an ecommerce development company?
At BoTree Technologies, we build enterprise applications with our eCommerce team of 10+ engineers.
We also specialize in AI, ML, Ruby on Rails, Python, Django, Spree commerce, NodeJs and ReactJS.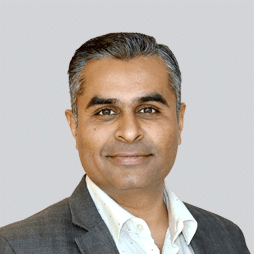 Shardul Bhatt
Shardul strongly believes that the potential to surpass expectations is inherent to each individual. He is committed to helping each and every member at BoTree achieve their dreams and get the most out of their lives. He has a strong technical background and has been in the industry since 2002. He is building BoTree since 2012. He loves to read, exchange ideas and travel.
Choose Your Language
Subscribe to Our Newsletter