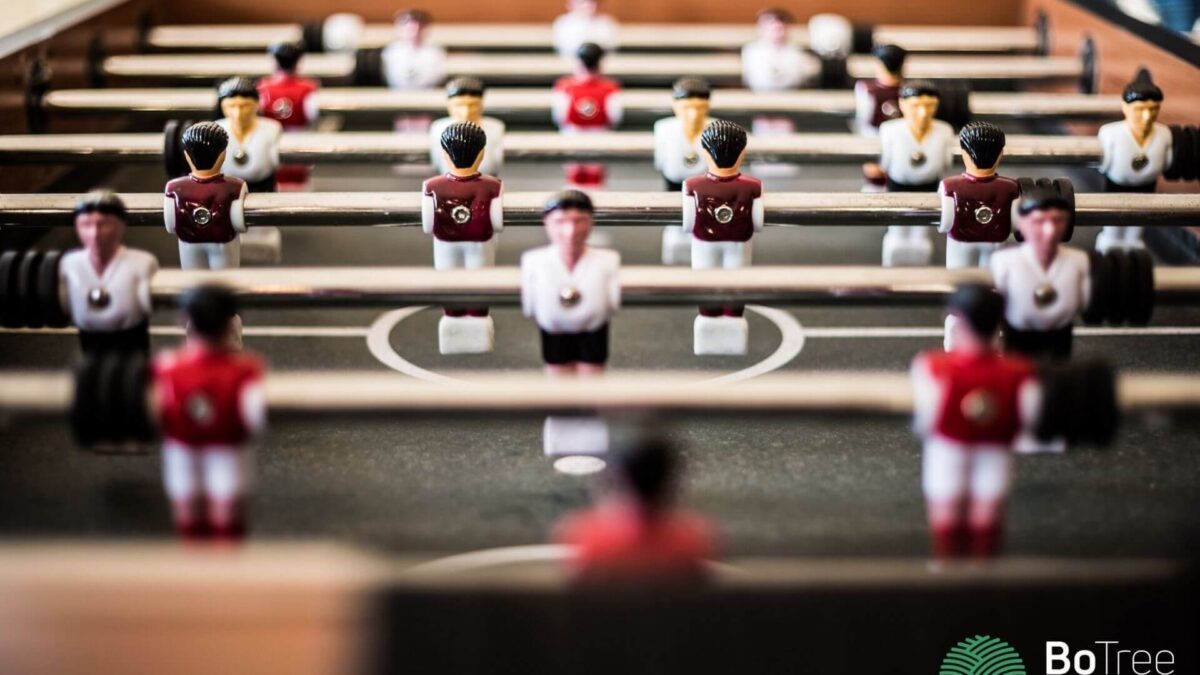 Staff Augmentation Services: Filling the Gaps of IT Talent Shortage
Specialized tech skills are not available easily. IT teams continuously face a scarcity of resources and a massive workload to deal with. In such scenarios, IT staff augmentation makes sense to reduce the workload, get access to specialized skills, and avoid putting a hole in your hiring budget.
Staff augmentation helps to fulfill heavy project requirements by enabling to extend the IT team for a definite period of time. Several projects require highly-specialized skills – the lack of which drives you towards availing staff augmentation services.
What is Staff Augmentation?
When companies run out of talent to complete a project, they explore staff augmentation companies to fulfill their requirements. Staff augmentation is a hiring model that is similar to that of outsourcing. You can hire specialized talent on-demand for particular projects and for certain time periods.
It helps you to extend your IT team working on the project. After the work is completed, you can cut the team and get back to working with your in-house team.
Staff augmentation services look more like adding new resources to your existing team for a specific duration of time.
Talented professionals are hired on-demand or on-project basis and then let go once the project is complete.
It eliminates the time, money, and efforts involved in hiring in-house resources to complete the project.
In simple terms, you hire talent with specialized skills on a contractual basis instead of hiring them permanently.
When do you need Staff Augmentation Services?
You require staff augmentation services when you realize that your in-house team doesn't have the capabilities and expertise to work on a particular project. Some instances when you need to hire IT staff augmentation vendors may include:-
Projects where you need to extend your team, which can work on another part of the project without disrupting the flow of the in-house team.
When you need talent immediately but understand that hiring local talent costs more and doesn't provide the talent that staff augmentation services can offer.
If you are building a product with rare technical requirements and you need talent which is not easily available in your locality, then you move towards IT staff augmentation.
When you outsource to an IT outsourcing company but don't feel that you have enough control. With staff augmentation, the hired professionals work as your team, and you have complete control over its management.
Projects that require teams to work at different locations, but you can't afford in-house talent. In this case, hiring staff augmentation services for talent at respective locations will solve your problem.
This is the most important one – if you are a startup and don't have the resources or budget to hire full-time team members, then you can hire an IT staff augmentation company to fulfill your resource requirements for whatever time period you desire.
Benefits of IT Staff Augmentation in 2021
2020 is the year of a global pandemic and lack of specialized talent. Everyone's an expert on everything, but experienced entrepreneurs and professionals know that there is a lack of skilled resources. It has driven them to explore staff augmentation consulting for getting access to these resources.
Hiring managers and professionals understand the value of competency, which comes with developing rare and valuable skills – skills that are not easily developed and the supply for which is really low.

In case you are still skeptical of staff augmentation services, these benefits of IT staff augmentation can help you make the decision:-
Save costs on hiring

One of the most significant benefits of IT staff augmentation is saving costs on hiring. You can drastically reduce your cost by hiring talent on-demand instead of full-time employees.
How so? You don't have to pay employee benefits and give perks to the resources. You can reduce overhead costs and don't have to pay them year-round. Apart from that, specialized skills don't require any training, which is a massive cost saving.
In case you have budget constraints, you can let the extended team let go without paying for any overheads that incur after the termination of employees.

Hire talent quickly

When you look for talent with a specialized skill set, it may take you months to hire one person. You may end up finding someone who is average and can do the work only good enough.
By hiring staff augmentation services, you can get the required skillset within a week or so. The company has a pool of talented resources that are available to work on a contractual basis.
Since they have already worked with the resources, you don't have to do background checks, negotiate for salary, or worry about their hiring methodology. IT staff augmentation is an excellent way to solve this talent shortage and reduce the hiring cycle for organizations.

Access the rare talent pool

Hiring people with rare skills is costly. Since the supply is low and demand is high, the salaries can skyrocket and not under the company budget.
With staff augmentation services, you can access the rare talent pool which can add expertise to your existing IT team. Professionals also work on a freelance basis, which is another way to go down the path of staff augmentation.
These professional skills are rare, and not every member of your team will have them. Through staff augmentation, you can hire these freelancers on a contractual basis and access the talent that is required for the project.
In the long run, you can also hire these professionals to train your in-house team and enable them to become competent in those rare and valuable skills.

Eliminate complications

When you hire full-time in-house personnel, there are various administrative complications. There is a lot of time spent on their management, including training, coaching, orientation, payroll, performance evaluation, and termination.
All these activities require expenditure on administrative personnel and resources for better management. Through IT staff augmentation, you can eliminate these complications and simply work with dedicated professionals who are focused on completing the required tasks.
You don't have to give them company benefits or incur administration costs for bringing them into the company. Since staff augmentation services are hired for a specific time period, you don't have to work with these complications and can let go of the extended team at your discretion.

Additional support

Your team may suffer from extremely tight deadlines and might not fulfill the support requirements of the client. The in-house team mostly focuses on project completion without accounting for support issues that may occur.
IT staff augmentation allows you to hire resources that extend your IT team and provide additional support to the project. They can provide their expertise which could reduce the time taken to complete a project and enable deadline delivery of the project.
Staff augmentation services also provide you with talented resources who can educate your existing team and provide assistance on tasks that are usually considered out of scope in the project. Irrespective of geographical barriers, talented resources can connect with the team and provide support whenever required.
How does our Staff Augmentation Service Model Work?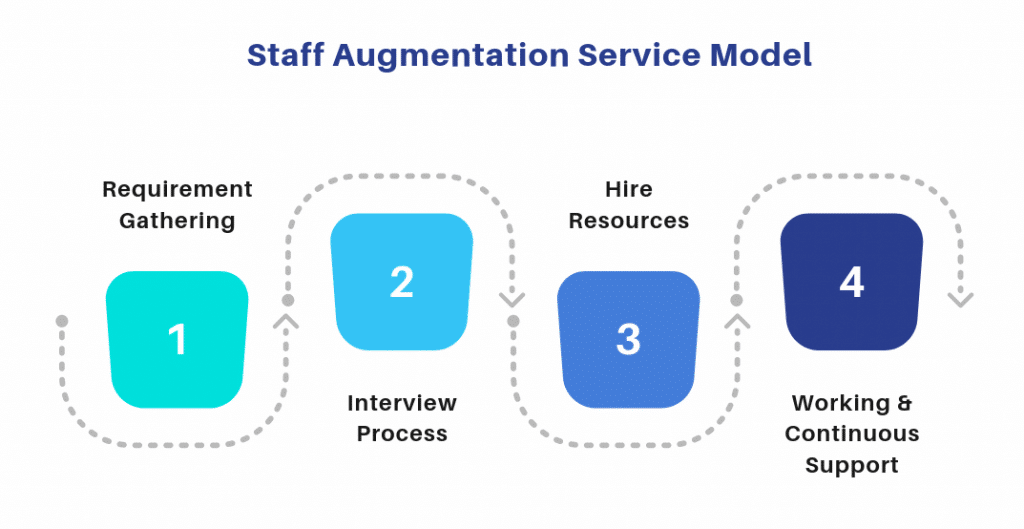 Our staff augmentation model is unique and provides you with complete control over the process of hiring. We have a detailed but straightforward process that gives you the flexibility to hire based on your project requirements, for specific time periods, or just to provide extended IT support. Our IT staff augmentation process is as follows:-
Requirement gathering
Tell us your requirements and problems that you are facing with your current resources. Detail the entire purpose of hiring the staff augmentation team and how you intend to employ the hired resources.
Interview process
Once you have mentioned the requirements, we will select the most suitable talent from our resource pool and introduce them to you. You can interview them as per your wish and figure out if they are capable enough to meet your particular project requirements. We assure you that our resources are skilled in their field and provide complete expertise for your project.
Hire resources
Once you have interviewed the requested IT personnel, you can hire the ones that are most suited for your project. Our onboarding process is really simple, and you can get done with it within a week. You can provide them with the required training, and they can get up & running in the shortest time possible.
Working & continuous support
Our formalities for hiring staff augmentation services are really simple, and you can start working with the talent as soon as possible. We supply our developers working stations that are dedicated to fulfilling your requirements. Apart from that, our developers provide continuous support, and the team is always there to assist you in whatever way it can.
IT staff augmentation can enable you to elevate your organizational efficiency by hiring only when it is required. It saves you the hassle to manage a full-time team. You can always rehire the talent when you want and allocate them to projects as per your needs.
Don't worry – we organize regular training sessions to keep the hired resources on their toes while serving your organization.
---
At BoTree Technologies, we build enterprise applications with our Development team of 70+ engineers.
We also specialize in Ruby on Rails, Python, RPA, AI, ML, Django, Node JS and ReactJS.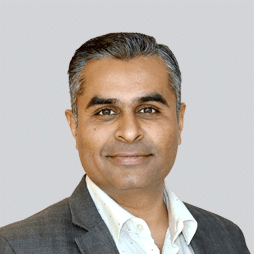 Shardul Bhatt
Shardul strongly believes that the potential to surpass expectations is inherent to each individual. He is committed to helping each and every member at BoTree achieve their dreams and get the most out of their lives. He has a strong technical background and has been in the industry since 2002. He is building BoTree since 2012. He loves to read, exchange ideas and travel.
Choose Your Language
Subscribe to Our Newsletter