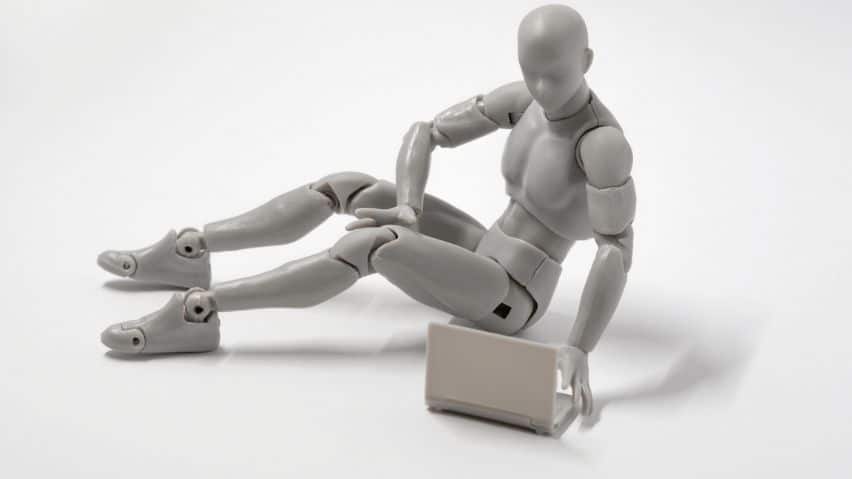 Why do SMEs need RPA Technology?
Today, SMEs face extreme complexities when they scale. Multiple operations emerge as a result of the expansion. From accounting to operations – every task requires extreme effort. This leads to more problems as more processes take place than ever before.
Robotic Process Automation software could help SMEs here by taking up the mundane tasks and leaving them to focus on strategic decision making.
Robotic Process Automation examples can be found in all kinds of SMEs. Tech companies use them for purposes of data entry, information extraction, and more.
Another Robotic Process Automation example is seen in accounting where invoices are automatically generated through RPA tools and bots. These RPA technology examples are clear indicators that SMEs can heavily benefit from their implementation.
RPA technology is relatively easy to implement into an SME and requires very little to no infrastructure or application re-architecture.
So when it comes to adopting automation, a small-medium business can choose flexible RPA software companies that are flexible and provide seamless integration with other systems and help RPA tools operate in compliance with human efforts..
Many SMEs today are looking at RPA technology examples to streamline enterprise operations and cut down on costs. Gartner's research indicates that 40% of large enterprises shall implement RPA software, up from less than 10% today, by 2020.
Most small to mid-size companies using RPA technology can effectively increase their accuracy, efficiency, and productivity. However, the cost of implementing the latest RPA technology can be scary. But SMEs need to know that the one-time investment is a long-term profitability investment – much less costly than deploying human personnel for mundane tasks.
RPA can help automate tedious-rule based business processes, enabling business users to focus on other important tasks. It can be implemented on a case-to-case basis. RPA is usually implemented without legacy systems and disrupting existing business operations.
It can lead to faster turnaround times for streamlined business operations. RPA is also highly scalable.
Moreover, the deployment of RPA enhances the service quality as it reduces human error that results in inconsistency result delivery. RPA offers SMEs with comprehensive intelligence actionable information, a goldmine enabling better insights.
Robotic Process Automation is affordable for SMEs is relatively simple to implement and application re-architecture. Repetitive work can be performed by software robots with very high accuracy, at a lower cost, freeing their time to focus on much more interesting work – like bringing desirable outcomes to customers.
Adopting the technology behind Robotic Process Automation in SMEs is really like hiring a whole team of grunt employees for a fraction of the cost, making your few employees more efficient and free to do more interesting work. An SME business can leverage the information generated by RPA adoption for more frequent evaluation, thus improving workflows and efficiency.
These small-medium businesses have embraced Robotic Process Automation in a bid to escalate their operations. In this age of RPA, it is important for us to explore the essential ways in which RPA helps a small-medium business to grow.
The RPA developer can drive digital transformation by helping you build a strategy for implementation and developing bots that help you make the most of RPA software.
Here are the positive takeaways that SMEs Businesses leverage from RPA
Prospective Scalability in Terms of Opportunities
In this age, the market demands change constantly. If small-medium businesses appoint human employees, it will be very difficult to handle such variations due to less flexibility as humans need much time to adapt to process changes.
Robotic Process Automation examples showcase that the technology completely eradicates this issue. With the help of Robotic Process Automation, organizations can get done all the manual work accurately without considering the volume or the timeframe.
Robotic Process Automation tools provides the adaptability of an SME scale business and helps the business to perform better with respect to the market trends.
Better Data Management and Intelligent Insights
As humans, it gets tough to keep track of every minute detail in a long process, especially when the time frame is very short, and the workload is high. Robotic Process Automation (RPA) is very smart in this respect as it has the capability to store data at every step and provide for the same.
This archived data can be exceedingly useful for analyzing and gaining valuable insights. In the end helps the business to judge its observations of the market trends, probable, discover its weaknesses and strengths, and overcome challenges. With the help of the archived data, SMEs business can scale up and be at par with its competitors.
Increased Customer Satisfaction
A hotel chain with properties operated with its staff of 90 employees who were busy with their regular work that included recording daily expenses, answering emails, and so on.
So we assisted this hotel chain with the latest RPA technology to automate its daily operations leaving employees to more difficult tasks like customer complaints and queries giving personalized attention to all.
SMEs businesses have a budget constraint because of which it is not always possible for them to engage in client interaction whole-heartedly at every minute step.
Read Also: 7 Step Guide of RPA implementation
How RPA Services can Transform your Small Business
RPA services is the most powerful weapon for anyone who wants to transform their small-medium business and streamline their current workplace practices. While all automation software can be efficient, cloud-based services are often more flexible, make a difference, and affordable than fixed software products.
The world around us makes the change away from native solutions towards subscription-based software models, more small-medium businesses will select cloud-based services, and better future advances will take place.
When Robotic Process Automation is delivered as a dynamic remote service, it can be updated immediately, quickly, and provide valuable feedback between the small-medium business and automation provider. RPA services also has a lower barrier to entry, zero technology lock-in, a complete lack of capital expenditure and including faster time to market.
Rather than investing thousands of dollars in new equipment and computers, a service model allows you to implement automation instantly and make changes slowly as per needs and capabilities.
RPA tools for small-medium businesses are easier to adopt when they are delivered in a service model with greater flexibility, improved access, and increased transparency is the end result.
RPA automation for small-medium business is easier to adopt when it is delivered in a service model with greater flexibility, improved access, and increased transparency is the end results.
RPA services can differentiate between combining new automation practices, processes, and take advantage of existing tools and experts without additional investment. Increased capability betters performance and allows you to adapt over time as your business changes.
---
BoTree Technologies, one of the leading RPA software companies, can assist SMEs with complete implementation and bot development. Connect with our RPA developers today for a FREE CONSULTATION.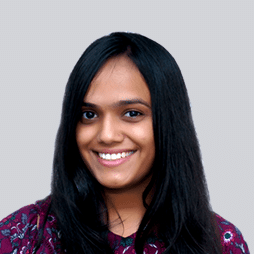 Riddhi Parekh
Riddhi is working as a Jr. RPA Developer at BoTree. She has hands-on experience in RPA tools and cognitive platforms such as Automation Anywhere, UiPath, etc. She has excellent analytical skills to troubleshoot issues and identify fixes. In her free time, she loves foods and outing with friends.
Choose Your Language
Subscribe to Our Newsletter