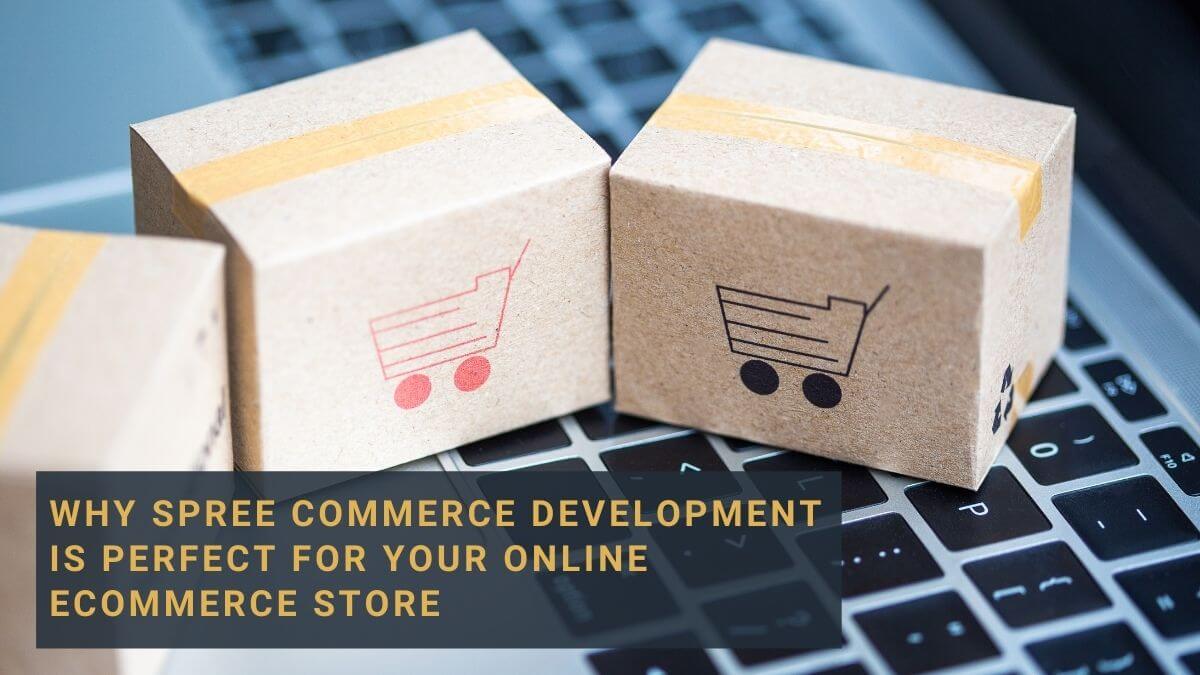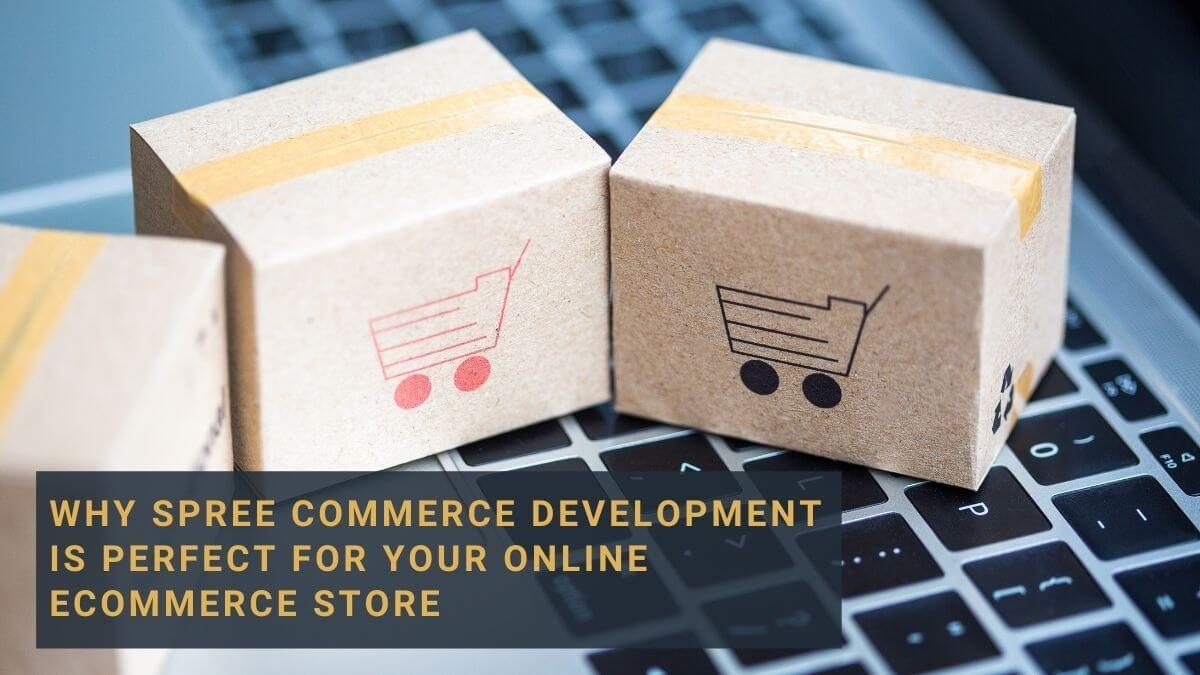 Why Spree Commerce is perfect for your online eCommerce Store
An online ecommerce store is a promising way to survive in the digital world. If you are selling online, you can capture a large part of the market share in multiple geographical locations. For this, you'll need an ecommerce website development platform that is flexible, intuitive and provides an amazing user experience. Spree Commerce development is the perfect option to increase your e-commerce business.
At first, you may think that why do you even need a platform like Spree Commerce marketplace for your store? Your ecommerce store ideas will never come to fruition without a proper platform that can support your business.
Hiring a Spree Commerce Development company will enable you to leverage the platform to deliver a highly-personalized online shopping experience. While you can hire a Shopify app development company for your store, but if you are looking to expand your business with a store equipped with an array of features, then Spree Commerce deployment is what you should go with.
7 reasons Spree Commerce development is perfect for online stores
The Spree website builder is among the most popular platforms for developing an online store. It is based on Ruby on Rails, a world-class web development framework. Spree offers massive scalability and stability, so if your store sees a spike in traffic, Spree Commerce API will be able to take care of that.
Here are 7 reasons why you should hire Spree Commerce store development services:-
Online Store Customization

Spree enables you to build a completely customized store. It is a modular platform through which you can add a wide variety of personalization features during ecommerce website development. You can upgrade and improve upon the platform as much as you like.
There are multiple extensions for personalizing the shopping experience, including creating a wishlist, product comparison, and much more. Developers can create new extensions as well for enhanced personalization. All the features will justify your Spree commerce pricing and allow you to generate a higher ROI.


Scalable eCommerce

One of the best things about Spree Commerce deployment is its ability to handle massive traffic and scale your online ecommerce store. The platform is highly stable, even with traffic that can surpass beyond your thinking.
Spree supports up to 30,000 products and can still scale your website with ease. If you are looking for a platform that can provide your existing large scale business with an ecommerce system, then Spree is the choice for you.


Based on Ruby on Rails

Spree Commerce development is the right choice for your online store because it is based on Ruby on Rails. It is a highly-popular and advanced web development framework that enables the rapid development of ecommerce stores. Ruby on Rails is a feature-rich framework that simplifies Spree Commerce Marketplace development.
Ruby on Rails is a fast platform, allowing you to reduce the development time of your online ecommerce store. Companies like Shopify, Airbnb, The Fifth Collection, and many others brought their ecommerce store ideas to life with the help of Ruby on Rails.


Third-party Integrations

Now, you might be thinking about third-party integrations for your ecommerce store development. Don't worry – Spree website builder provides a wide variety of third-party plugins to enhance the functionalities of your online store. The best thing is that Spree Ruby on Rails ecommerce platform supports integrations with major payment gateways, including Paypal, Stripe, PayU, and more.
Along with that, other third-party plugins like Rejoiner, Authorize.net, HotJar, Klarna, UPS, HubSpot, affirm, granify, and others offer developers the ability to rapidly add features to your online store. Third-party plugins eliminate the task of writing code from scratch.


Mobile-friendly development

Today, a significant portion of your customer is using a Smartphone to make online purchases. If you want to reach them and stay relevant, then having an ecommerce online store on mobile is a necessity. Spree Commerce marketplace stores are easily compatible with different mobile devices and operating systems. They provide a web-like experience without compromising on page load speed and quality.
With Spree Commerce deployment, you can target a wide market that was once unserved by you. It will reduce your ecommerce store development cost by eliminating the need to build a separate mobile commerce application.


Wide developer community

Spree Commerce API and ecommerce development boast of a vast community of developers ready to provide solutions that you may face while developing. There are thousands of tutorials available, and workshops are held so that developers can understand all the nitty-gritties involved in Spree Commerce development.
The community also provides complete documentation and upgrades of the open-source platform with new features regularly. Along with that, the added support from the Ruby on Rails community is one of the best things about Spree Commerce online ecommerce store development.


Feature-rich development

Whatever you feature you expect from your online ecommerce store in India, Spree can offer it to you. It provides you a fully functional ecommerce store that can be upgraded and improved upon as per your requirements.
Some of the features of Spree Commerce development include easy payment integration, modular architecture, responsive site design, product configuration, customer subscriptions, support, and much more.
Read also: Spree Commerce Development: Adding Reviews to your eCommerce Store
Hire leading Spree Commerce Development Company for Online Stores
With more than 500 active contributors all over the world, Spree Commerce is an open-source platform that makes ecommerce store development affordable. You can easily take your business online and start creating new online customers with Spree Commerce development.
Every business needs experts who can help them with complete optimization and development of an online ecommerce store. You should hire experts in Spree Commerce deployment. BoTree Technologies is a leading Spree Commerce development company that builds interactive and feature-rich e-commerce stores in no time.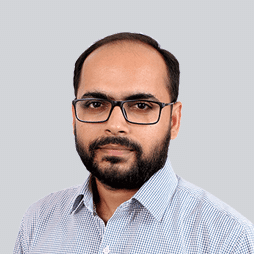 Parth Barot
Parth is the co-founder and CTO at BoTree Technologies. He has worked on building products in different domains and technologies. He is now managing research and pre-sales by supporting it with his problem-solving approach.
Choose Your Language
Subscribe to Our Newsletter