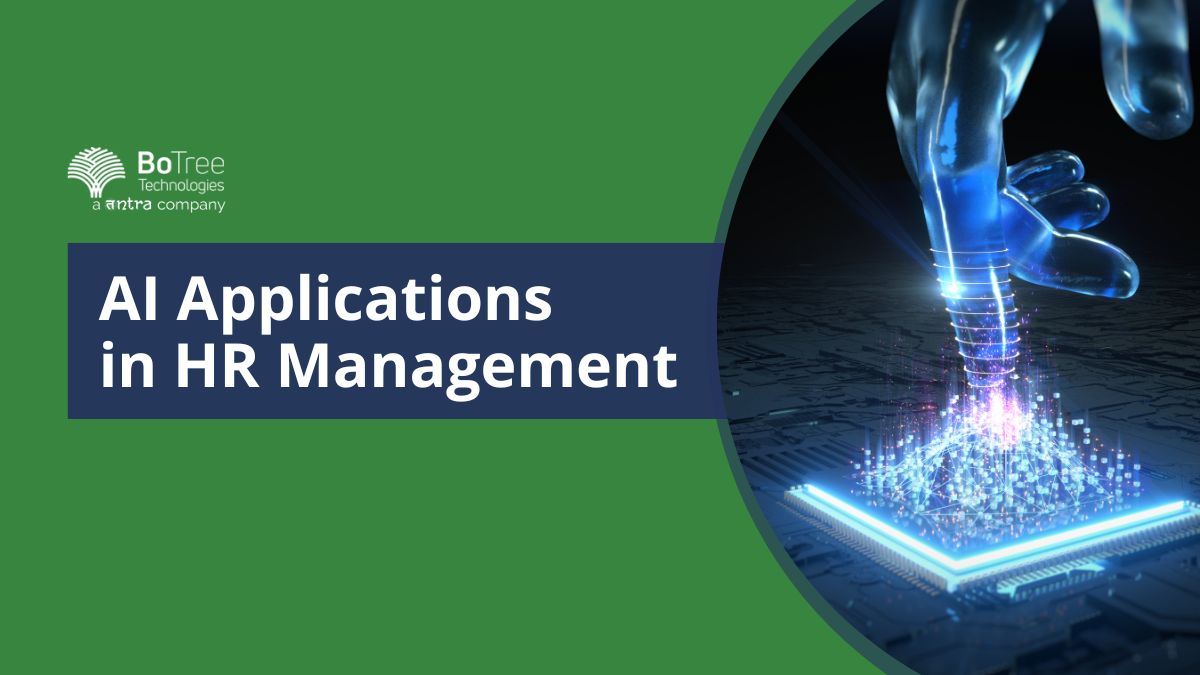 Top 7 AI Applications in HR Management
Nearly 40% of companies are using AI in HR. AI-based solutions enable HR executives to save time. They can expand into more strategic roles when mundane activities are taken care of.
Finding good talent is a significant challenge. It takes a lot of time, effort, and money. Artificial Intelligence solutions simplify the recruiting process. LinkedIn is an excellent example of AI solutions implementations.
LinkedIn uses the related job feature to help candidates reach out to companies. It suggests jobs based on previous searches. Finding the ideal candidate becomes easier. LinkedIn AI systems use algorithms to help candidates find the perfect employer.
However, the use cases go beyond this. The initial process of HR is data-driven. Factual information about the candidate provides an overview of his or her background. AI and Machine Learning easily automate this process.
But what are the other AI applications in HR? Let's have a look.
7 Significant AI Applications in Human Resource Management
There are hundreds of areas where Artificial Intelligence (AI) services are feasible. HR managers utilize Machine Learning algorithms to make sense of candidate data.
Here are the 7 Most Valuable Applications of AI in HR:
Resume Scanning:

HR personnel get hundreds of job applications. Scanning them all to find the right candidate is a challenge. Fast scanning and selection is, however, a priority. But humans are limited in their skills and capabilities.
The natural language process tool based on Artificial Intelligence simplifies this process. It scans through hundreds of data and selects the best resumes. The system is given parameters with which it matches the resumes. It specifies the candidates that stand out from the crowd.


Task Automation:

AI development solutions easily automate hundreds of tasks. Activities like onboarding become simple with Artificial Intelligence. AI can make intelligent decisions while automating tasks.
AI enables easy management of employee benefits. The system can answer the general/common queries of the team. When HR needs to enter data, they can automate it. Employee onboarding also becomes easy with AI development solutions. It provides all the on-boarding documents, allocates the space, and provides details about the assets.


Referral Assessment:

Another great application of AI in HR is assessing employee referrals. The system can identify the type of referrals employees provide. It gives insights into who provides the most successful referrals.
AI systems analyze data from previous referrals. It matches new referrals against those who performed well during their tenure. Candidates that convert are usually those who align with the previous performance. It helps to improve employee retention. Companies quickly get an idea whether the referred employee works according to their potential or not.


Employee Orientation:

The first day of new recruits is always challenging. However, it's a standard process that every HR manager/executive has to follow. It involves an orientation process that is highly time-consuming.
Apart from the human experience, leading Artificial Intelligence companies to create employee orientation software. It offers tons of information to new recruits. Corporate knowledge and rules, job profile, task assignment, team member assignment etc., can be carried out with an intelligent system. AI solutions also help to customize the employee experience, leading to higher retention.


Internal Mobility:

AI experts create systems that manage internal mobility for HR. What does this mean? Artificial Intelligence identifies the key performance parameters of every employee. It then matches them to see who is eligible for a promotion and who is not.
HR managers can assess job satisfaction more accurately as well. Through surveys, they can gather data. By running AI algorithms, they get insight into how employees perceive their job and the organization. AI services can also predict who is more likely to quit a team.

Training & Development:

New recruits and employees often require training. AI developers build solutions that inform people about their roles and responsibilities. However, based on the skill set, Artificial Intelligence recommends the necessary training required to succeed in a job.
HR managers have to go through the resume to assess what skill set needs to be improved upon. Artificial Intelligence(AI) services are simpler. They evaluate the skill set on the resume and determine what skill needs to be improved. AI systems then offer the necessary documents for training.


Simplify Communication:

One of the most important benefits of integrating AI applications in HR is to simplify communication. Candidates that reach out to companies have to wait a long time before anyone contacts them from the organization.
Chatbots, an amazing AI implementation, ease the communication process. They send automated emails to the candidate and answer common queries. The AI system can perform opening round interviews to know the basic candidate details. On top of that, it can simplify internal HR communication. The system can understand what policy needs to be implemented based on the data provided.
Read More: Python AI: Why Python is Better for Machine Learning and AI
Conclusion
Any software development company that builds AI solutions knows how important it is in HR. Managing people is one of the toughest jobs, but Artificial Intelligence acts as a partner to simplify those jobs.
Today, a significant number of companies are utilizing AI applications in HR. Whether it's an enterprise software development company or an MNC FinTech organization, AI is simplifying how HR executives used to manage the workplace.
If you are looking to implement AI solutions in the workplace and need AI experts for that, give us a quick call. We provide FREE CONSULTATION for everything AI. Our team helps to ease the process of HR management and gives you an edge in finding the right talent.
Contact us today!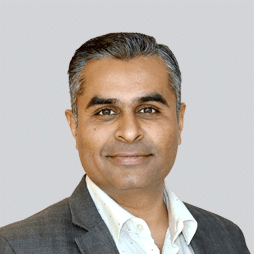 Shardul Bhatt
Shardul strongly believes that the potential to surpass expectations is inherent to each individual. He is committed to helping each and every member at BoTree achieve their dreams and get the most out of their lives. He has a strong technical background and has been in the industry since 2002. He is building BoTree since 2012. He loves to read, exchange ideas and travel.
Choose Your Language
Subscribe to Our Newsletter