BoTree Technologies is a Top Python Developers Globally by GoodFirms
BoTree Technologies was established in 2012 and from that point forward, the company has taken into account – customers in the US, EU, and Australia. Right now, BoTree has a development center in Ahmedabad, India.
The experts of BoTree Technologies are extremely specific about the quality of code they convey and are highly disciplined to their conferred due dates for all the ventures assigned to them. The firm has been highly successful in providing its robust services for domains like e-Commerce, Healthcare, Insurance, Social Media Marketing, Banking, and Information Sharing System.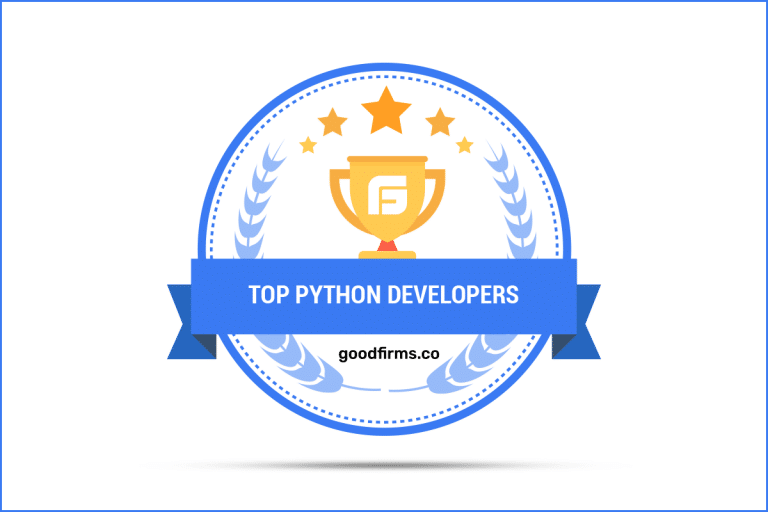 BoTree Technologies Pvt. Ltd. is in the business of giving mastered programming improvement services. Unlike other outsourcing organizations, BoTree Technologies is profoundly focussed on empowering its clients' business through highly optimized custom-made web solutions as per their needs.
The firm works broadly with people, new companies, and small enterprises to give them an exceptionally solid monetary and strategic standpoint in terms of profits. The aforementioned facts have made sure of the company's arrival on the list of Top Web Development Companies in India at GoodFirms.
GoodFirms helps the service seekers find the most compatible Partner with its legitimate research on the IT Companies that result from the analysis of three main factors – Quality, Reliability and, Ability. Not just that! Research includes the exploration of Customer Satisfaction, Market Penetration, the richness of Experience earned along with the Quality of Products.
Have a glance at a positive review obtained by BoTree Technologies for its mobile app development services at GoodFirms:
"Been great so far and about to launch. Will know much more in the coming weeks/months but so far, Botree has been great to work with."

– DaveReimherr (Founder at Magnificent Marketing LLC)
BoTree comprises a strong team that offers personalized Android application development for new companies, small and medium-sized organizations and individuals. The capacity to catch the best highlights of this quickest developing application to catalyze the stakeholder's business and make it a terrific achievement is what the team of BoTree excels in!
Also, the team of iOS engineers at BoTree make iOS development a stride assist by planning a wide range of feature-rich applications that give a top of the line user experience and it has now turned out to be one of the strong points of the company. Such passionate services in the mobile app domain have made it definite that the company will soon surpass all expectations by being placed at high vantage on the list of Top Mobile App Development Companies in India at GoodFirms.
BoTree's establishing group has broad involvement in conveying marquee development services to customers in the US and Europe, in different innovation stages for profound fast prototyping abilities alongside best of class enterprise software development practices, conveying the best work to its clients.
The tech-wizards at BoTree give splendid advancement benefits in Ruby on Rails, Python Software Development, RPA, Artificial Intelligence, Machine Learning and React Native. Hence, it won't be surprising at all to say that BoTree Technologies will soon be shining on the global list of Top Python Developers at GoodFirms.
The research at GoodFirms shows that lion's share of the company's focus is channeled towards versatile software development including mobile app and web. Interestingly, the absolute revenue of the company is generated from small and medium-sized businesses, depicting a hardcore ability to bring the big ideas of small enterprises to live regardless of their market share. The key clients of BoTree Technologies – HireInfluence Inc., Mobiquity Inc., MAGnificent Marketing, Impact Health Inc. and so on can vouch for the same.
About GoodFirms
GoodFirms is a maverick B2B research and review firm that aligns its efforts with finding the top mobile app & web development companies delivering unparalleled services to its clients. GoodFirms' extensive research process ranks the companies, boosts their online reputation and helps service seekers pick the right technology partner that meets their business needs.
---
At BoTree Technologies, we build enterprise applications with our Python team of 15+ engineers.
We also specialize in RPA, AI, Django, JavaScript and ReactJS.
Choose Your Language
Subscribe to Our Newsletter