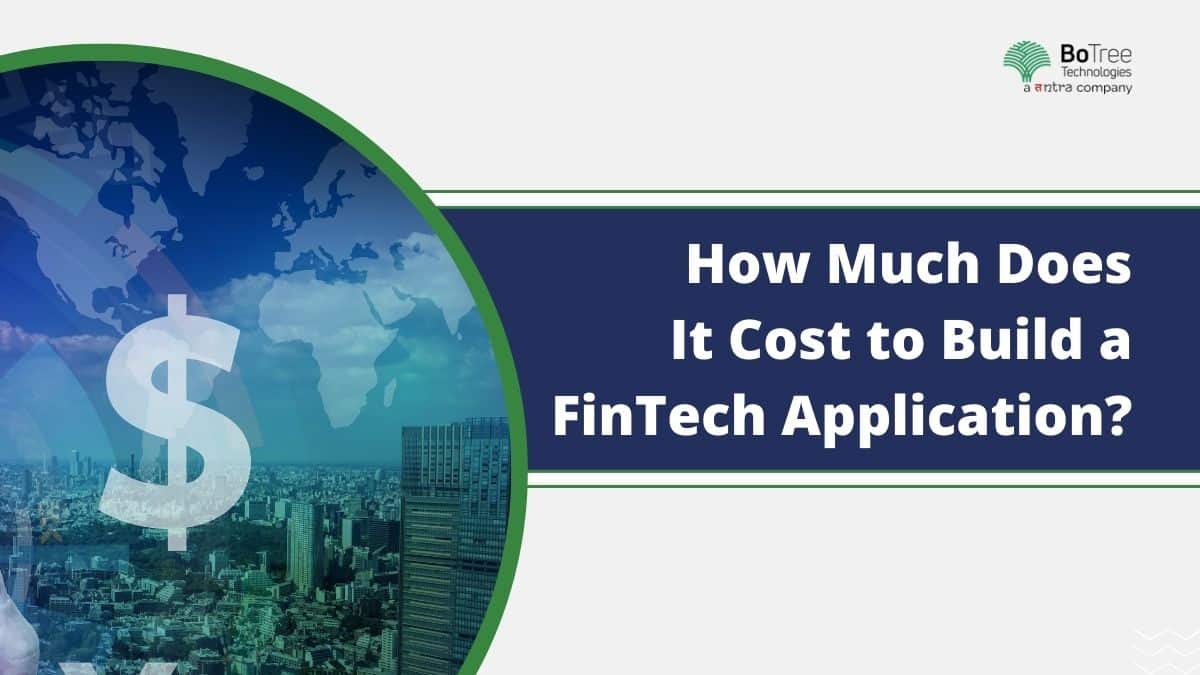 How Much Does It Cost to Build a FinTech Applications?
66.7% of bank executives believe that FinTech will impact wallets and digital payments globally. Digital finance is rapidly expanding. It is convenient, fast, reliable, and secure. FinTech app development services are, therefore, on the rise.
FinTech apps are diverse. For example, there are apps for digital banking, wealth management, stock trading, personal finance, crypto trading, insurance policies, and much more. Therefore, FinTech application cost varies from app to app.
With Blockchain implementations multiplying, FinTech app solutions are seeing tremendous growth. AI, ML, and Big Data are also transforming how FinTech operates. Today, Fintech app development focuses more on delivering a personalized experience.
So how can one estimate the cost of FinTech app development? Well, it depends on the type of application, features, teams, locations, and more. Let's look at the major factors in detail.
Read More: 7 Top FinTech App Ideas for Startups in 2022
Types of FinTech Applications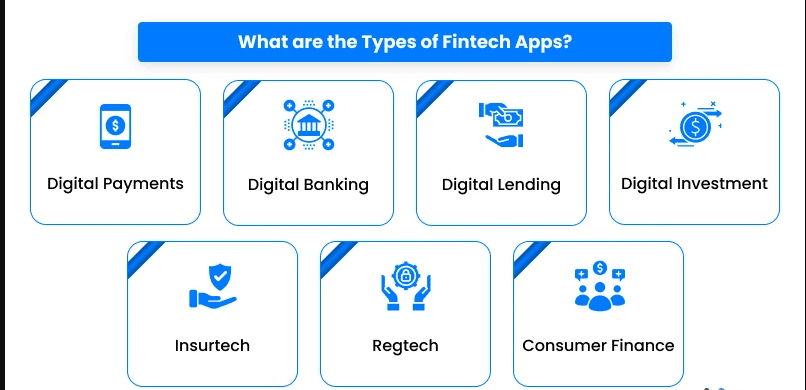 Today, there are multiple types of FinTech Apps, Some of them include:
Banking Apps:

Digital or Internet banking apps provide all banking solutions online. From account opening to taking loans, everything is available through digital means.
People don't have to visit the branch for every query they have – the app can solve it.


Investment Apps:

These apps offer the ability to invest in different instruments. Some companies, for example, mutual funds, may have their personal investment applications.
Investing solutions also include trading apps, cryptocurrency exchanges, and more.


Lending Apps:

Today, the P2P lending market is growing rapidly. Companies are forming partnerships to enable people to take loans (up to a certain extent) through digital channels.
Even though there's high risk, it simplifies the process of lending.


Personal Finance Apps:

These solutions enable consumers to manage their personal finance. People can record their income and expenses, set a budget, and ensure they meet it.
These apps act as a personal notebook to record all financial transactions.


Insurance Apps:

Many companies offer insurance applications for claims processing, user query resolution, policy comparison, etc.
Policy bazaar is a leading Indian insurance app that is a prominent FinTech application example in Insurance.
Apart from that, there are other types of FinTech apps taking charge. Digital wallets, e-portals, and more are the latest trends. One-stop shopping apps like Amazon Pay and PayTM are proliferating as well.
Features of FinTech Applications:
Needless to say, FinTech application cost for business depends heavily on the features. However, every type of application calls for different features. An insurance app will have distinct functionalities from a personal finance app.
But every app needs to have a couple of essential features. They are used by users of all types of apps. They help in FinTech application cost comparison among various app types.
User Registration & Login:

This is the basic functionality for every FinTech application. Since FinTech enables people to save and record data, having a user profile is essential.
Therefore, the application must have a registration and login feature.


Profile Management:

Every user should be able to manage their profile. They must be able to add bank accounts, edit their username, profile photos, add and integrate wallets, and more.
It provides them with complete details about their Financial profile.


Personalization Settings:

Today, every user requires a personal home screen. They want to set preferences.
A FinTech application development company will focus on creating apps with personalization features. It will include suggestions and recommendations as well.


Notifications & Updates:

Every user wants notifications about offers and deals. However, applications provide notifications about transactions, renewals, reminders, discounts, and more.
The app should deliver updates about products and services.


Virtual Assistant:

Everyone expects a virtual assistant/chatbot in the application. It provides quick query resolution by offering answers to common questions.
Chatbots also divert users to the right representatives whom they cannot provide answers to.
These are the 5 basic features that every FinTech app needs to have. Apart from that, there are data analytics, security, and other features that provide FinTech app cost ideas.
Now let's look at how to identify the cost of FinTech App Development.
How Much Does a FinTech Applications Cost?
Now we know that FinTech app types and features play a major role in determining its costs. However, when companies hire FinTech developers, they are looking at more than that. In fact, a software development company will charge differently from a freelancer or an in-house FinTech app developer.
Here are a couple of things to consider for estimating the cost of FinTech application development:
Maintenance Cost:

Okay – so first of all, maintenance costs are a must consider! It is an ongoing process. Many companies neglect maintenance costs altogether.
However, they cost heavily in the long run. As the application scales, maintenance costs will increase.


Type of App:

Understanding the type of FinTech application to build is crucial. A basic personal financial app with a simple UI and features will cost within $30k to $50k. However, a digital banking app may go beyond $100k.
They are more complex and large-scale. Therefore, understanding the app type is important.


Team Size:

Another thing that determines the cost of FinTech apps is the team size. An FinTech software development company might provide a team depending on the project complexity. Larger team size will lead to higher costs.
Some projects have 2-3 teams deployed, which costs over $150k.


Location:

While hiring a FinTech app development company, location is an important parameter. A software development company in India will charge less than the one in the US.
Apart from India, the Philippines, Vietnam, and Poland are a couple of countries with affordable FinTech developers.


Timeline:

And finally – time is of the essence. The time to deliver will heavily determine the cost of the application. Rapid prototyping and development will require more team involvement.
Therefore, the cost will be more against the team that infrequently works on the project with a longer delivery timeline.
The cost of FinTech application development, therefore, depends on the above features. For a simple, efficient app with a basic UI, the cost will be around $30,000 to $50,000. As the complexity increases, FinTech app costs for enterprises can range anywhere between $50,000 to $250,000. 
Conclusion
It is not an easy task to determine the cost of FinTech development. There are lots of parameters to consider. However, hiring or outsourcing to a software development company can save a lot of time, money, and effort. BoTree Technologies is a leading FinTech application development company with expertise in different types of FinTech apps. 
Get started on your next project with us! CONSULT FOR FREE TODAY.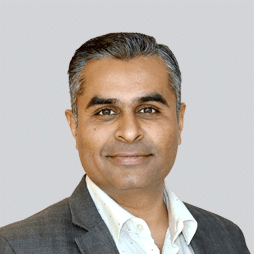 Shardul Bhatt
Shardul strongly believes that the potential to surpass expectations is inherent to each individual. He is committed to helping each and every member at BoTree achieve their dreams and get the most out of their lives. He has a strong technical background and has been in the industry since 2002. He is building BoTree since 2012. He loves to read, exchange ideas and travel.
Choose Your Language
Subscribe to Our Newsletter