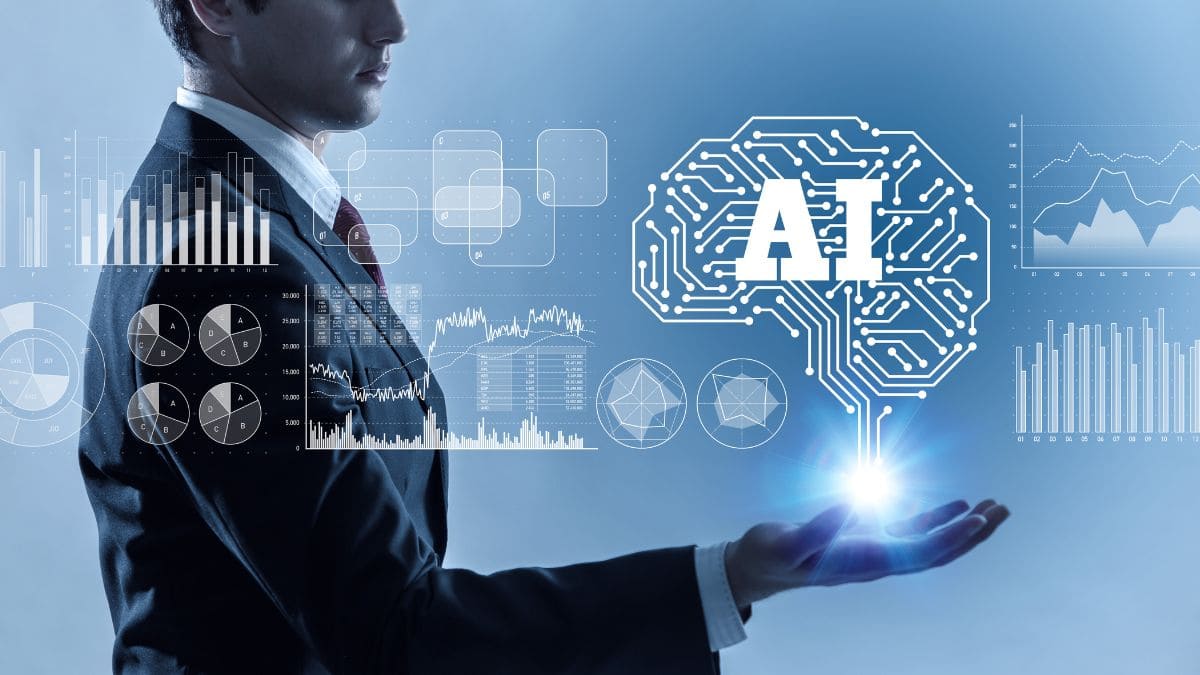 How AI and ML are Transforming the FinTech Industry
By 2022, the AI in FinTech market will be worth $7.25 billion. Artificial Intelligence (AI) is driving a new wave in FinTech. From banks to financial institutions, everyone is using it.
AI for FinTech enables companies to process customer data at a faster pace. As a result, it helps to achieve maximum product personalization. Besides customer engagement, AI solutions are highly useful in fraud detection as well.
Artificial Intelligence in FinTech assists with insightful decision making, customer insights, understanding consumer behavior, and improving the digital finance experience.
The Benefits of AI in FinTech
Cybercrime amounts to $600 billion worldwide. Digital finance, therefore, needs better ways to protect confidential data and the client's money. AI FinTech startups are developing solutions for easy fraud detection and tackling security threats.
Let us look at some of the benefits of AI in FinTech.
Better security

Needless to say, digital finance calls for better security. Companies are dealing with people's money. While AI algorithms can identify vulnerabilities, they can detect unusual behavior as well. The role of AI in FinTech is increasing as a measure of cybersecurity. Companies can now avoid security threats before they even arise.


Automating workflows

AI in FinTech industry is bringing a revolution in automation. Machine Learning algorithms support easy report generation. RPA, along with AI, enables companies to invest money in creative and profitable activities and automate the process of generating reports and statements. They can then use it to their advantage as AI generates more accurate reports than humans.


Improved customer service

Chatbots in AI are concrete examples of better customer service. Virtual helpers in the form of AI systems are now taking over. AI-powered chatbots can understand the customer's concerns by stimulating a virtual conversation. They can imitate a human being. On the other hand, AI and ML algorithms also divert the request to a representative if the need arises.
Apart from that, there are several other benefits of AI in FinTech. AI and ML are now taking over FinTech functions of investment, trading, advisory, risk profiling, and more. Let's look at some of the use cases of AI in FinTech.
Top use cases of AI in FinTech
AI is useful in digital finance in multiple ways. Banks and financial institutions use AI to ensure better operational efficiency. Here are the top use cases of AI in FinTech –
Personalized Banking

An application of AI in FinTech is personalized banking. Banks can use customer data, their past transaction history, and purchase behavior and offer personalized services. For example, by knowing the anniversary date, they might offer a joint savings account without any base balance. Many banks offer mutual funds and loans based on investment history.


Financial Advisory

One of the top AI use cases in FinTech is financial advisory. Today, stock traders and investment bankers use AI and ML systems for decision-making. AI algorithms run through data, find patterns, and provide the best results. They can help mutual fund managers advise clients better by studying the market patterns. AI FinTech companies are now focusing heavily on financial advisory solutions.


Fraud Detection

The most significant of AI in finance examples is its use in fraud detection. The AI solutions keep an eye on the system 24×7. It detects any anomalies, suspicious activities, or unusual behavior. After that, it warns the operator of potential threats. One of the top AI in FinTech trends is detecting money laundering by implementing regulatory and security measures.


Credit Checks

No list of use cases of FinTech innovation is complete without mentioning credit checks using AI. Today, AI and ML have taken over the process. They go through the prospect's background, credit score, credit reports, transaction history, loan history, and more. Once that is done, the AI system will provide a report detailing everything about the client. The ML solution provides relevant data. The credit managers can then decide whether a person is creditworthy or not.


RegTech

Today, RegTech is becoming a major investment in AI in developing countries. Regulatory compliances and meeting standards are key when it comes to finance. Many companies fail to comply, which poses risks during the tax season. Automated software allows these companies to meet all the standards. They can work with all the regulations and find and fix errors much faster than before.


Predictive Analytics

One of the top benefits FinTech companies get from AI is predictive analytics. It has applications in various domains. It helps stock traders make decisions by predicting fluctuations in the market. AI and ML help service providers nurture leads and convert them into customers. Companies get an accurate analysis of their finances. Algorithms provide a detailed report that helps in correctly assessing the balance sheet of the company.


Customer Support

Apart from chatbots, financial assistants also provide suggestions and recommendations. They can tell what stocks to purchase and which scheme is best for the highest return. All this is done by using customer data, their financial condition, and their financial goals. Chatbots provide customer support in a matter of seconds, which leads to a better customer experience. Without visiting a branch, a customer can open an account with the help of a chatbot.
The Future of AI in FinTech
Banking-related chatbot interactions will increase twofold in the near future. Today, financial companies rely heavily on AI and ML algorithms. They want to make accurate decisions. They need patterns and insights that can help maximize their profitability.
Therefore, FinTech application development services are in high demand. By creating an AI solution, companies can achieve valuable insights. Processing data becomes simpler and more effective. 
Whether it's a FinTech app development company, no one can deny the benefits of AI. Artificial Intelligence is digitizing finance like never before. With integrations, digital finance is reaching new heights. 
Read More:- 7 Reasons FinTech is Becoming the Need of the Hour
So How can We Help?
BoTree Technologies is a software development company specializing in AI FinTech solutions. We integrate AI seamlessly to help you achieve the best results from your customer data. Our experts work with FinTech companies, banks, NBFCs, and more to help make accurate decisions in digital finance.
Contact us today for your next project!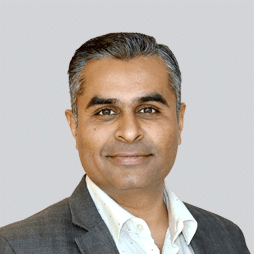 Shardul Bhatt
Shardul strongly believes that the potential to surpass expectations is inherent to each individual. He is committed to helping each and every member at BoTree achieve their dreams and get the most out of their lives. He has a strong technical background and has been in the industry since 2002. He is building BoTree since 2012. He loves to read, exchange ideas and travel.
Choose Your Language
Subscribe to Our Newsletter