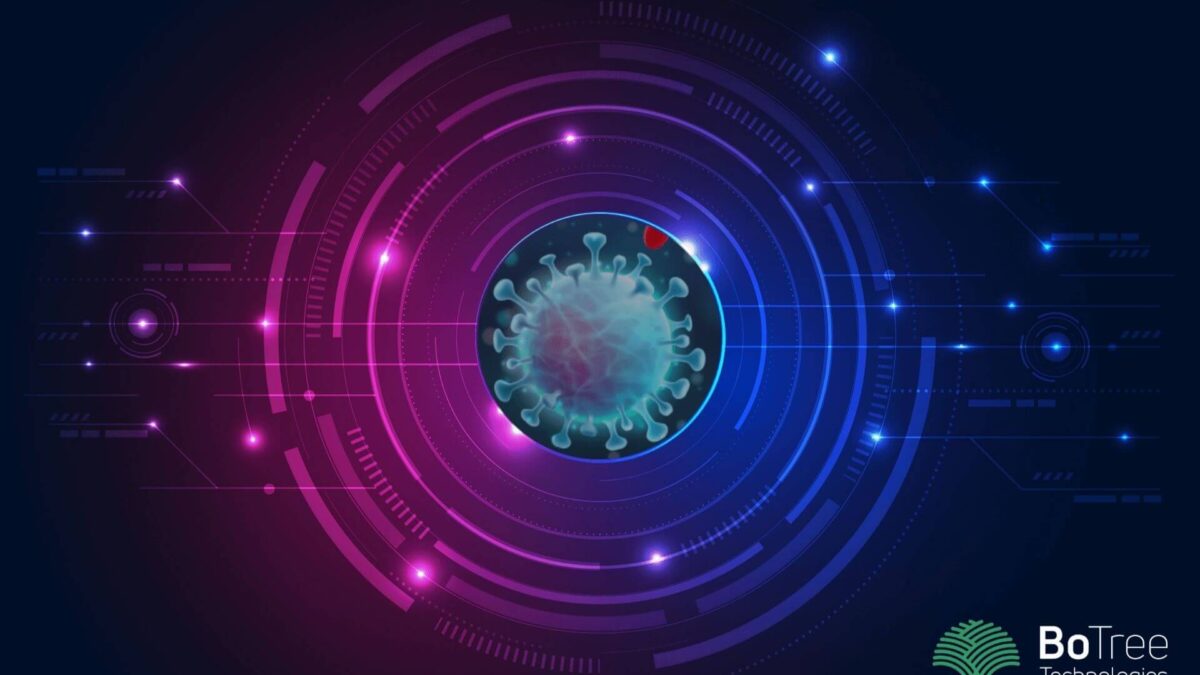 How COVID19 has increased the Value of Digital Transformation
The COVID-19 outbreak has forced organizations to rethink their operational style. Companies that once felt remote work is not possible have not only implemented it but are also embracing the change. With newer tools for collaboration and workflow management, digital transformation is emerging as a catalyst for sustaining businesses during the pandemic.
While the manufacturing industry is at a loss, the service sector is trying really hard to take this as an opportunity and capitalize on it. Digital transformation during COVID-19 has led to a surprising rise in companies looking for online stores, communication tools, project management tools, etc. The prime example is Zoom, the online meeting software with 10 million users a year, reaching nearly 200 million users in a month.
In the past 3 months, enterprises have looked at digital transformation as something that can save costs in the future and increase their profitability. Applications like Aarogya Setu, have become a significant healthcare innovation, enabling the Indian govt. To keep track of COVID-19 cases in the country. The initiative is turning out to be a success as more and more data emerges on the platform.
But if you think that manufacturing, logistics, utilities industries are at a loss – then think again. Definitely, the economic and resource losses have been there, but it has also led industries to move their manufacturing units to closer locations rather than outsourcing them to countries like India, China, Bangladesh, Vietnam, etc. It may not look like a part of digital transformation, but it is certainly a crucial driver of building digital enterprises.
Primary Drivers of Digital Transformation during COVID-19
What has driven digital transformation? How have companies been able to work remotely without losing a lot of their business? Why is unemployment increasing but there are companies hiring new employees with the conditions of remote work?
Let's have a look at the drivers of digital transformation that have made things possible for modern enterprises:-
1. Communication Tools:
Zoom, hangouts, skype have become some of the major communication tools that have enabled successful digital transformation. These tools are delivering perfectly on handling massive amounts of traffic with the promise of complete security.
The smallest of their features – the ability to set a new meeting is now seen as a boon by remote workers.
Communication tools have challenged the traditional methods of working in the organization. Emails will never go out of style, but these tools allow responsiveness and quick communication.
Enterprises are now looking to get their own communication tool for their organization-specific requirements. You can also get your communication tool built. Click here to know more.
2. Modern Sales Channels
With everyone in lockdown, e-commerce activities have multiplied twofold. Enterprises are rethinking their sales channels by moving towards online channels as a way of reaching more customers. And this has proven to be worthy – BoTree Technologies has received more inquiries for Shopify and Spree Commerce online stores in the past 3 months than it has in the last year. Look at the store we built for The Fifth Collection.
Brick-and-mortar store owners have now understood that online sales channels are the future. Their digital transformation strategy is heavily focused on reaching customers through the simple yet effective channels – social media ads, search engine optimization, affiliate marketing, and much more.
3. Data & Information Security
But an inherent driver and obstacle for digital transformation, simultaneously, is data security. The loss of important data has led enterprises to consider cloud computing for fulfilling their information needs.
During COVID-19, companies have moved their infrastructure to the cloud and started using Drive, Dropbox, Onedrive, and many more tools for operational data storage. We have also deployed several applications on the cloud to enable our clients to work in real-time on their products.
However, data security is a crucial topic, as online information management has become more vulnerable. There were reports that Zoom, the most used communication tool in such times, is facing some vulnerabilities in the system as it was not designed to handle such mass traffic.
With this, companies are now more driven to create a secure digital infrastructure for all the IT assets – whether its heavy cloud machines or even a mobile device used for testing.
How COVID-19 is Propelling Industry-wide Digital Transformation
No industry is left untouched by the impact of digital transformation. From data analytics business to financial services, every sector has found some way to cope up with the pandemic. Moratoriums have been given on EMIs, the share market is extremely volatile, the logistics industry is witnessing massive demand, and the healthcare sector is becoming increasingly innovative.
Industry-wide digital transformation is gaining demand at a rapid pace. Here are some industries which are significantly impacted by COVID-19 and moving to efficient digital transformation.
1. Retail Industry
The retail industry is probably the biggest sector impacted by COVID-19 and turning towards digital transformation. Companies are now relying on digital channels to increase their sales, provide customer service, and even manage their employees.
eCommerce has become a priority for these companies as they understand that people are more likely to make online purchases in the future. Shopify is also offering a 90 day free trial for online store creation, a proven example of how rapidly e-commerce is growing.
2. Banking & Finance
It is not possible to visit bank branches, which has driven financial institutions and banks to operate via digital channels. Mobile banking services have gained much pace, and FinTech applications are on the rise. Online wallets like Paypal have become prominent as people prefer contact less transactions.
BoTree has built some prime FinTech applications and can build one for you. Have a look at our previous experience.
3. Healthcare
Healthcare technologies have become the heart and soul during this pandemic. But apart from the heroes of healthcare, several applications have emerged which are driving people towards personalized healthcare. Telehealth has become a game-changer as more and more doctors are now able to give prescriptions online.
Curefit is one app that has brought a digital wave of fitness culture. More and more healthcare apps are coming into existing for generating awareness, encouraging people to workout, and monitor their health. BoTree has excellent expertise in the healthcare domain, check it out.
4. Social Networking
Social networking applications are the next most used applications after communication tools during these times. But now, innovative social media applications have come into existence where people can chat and play games, send documents, and share digital experiences.
Gaming applications combined with chat features are increasingly becoming popular as people have more time to spend on their mobile phones during the COVID-19 lockdown. Enterprises have also started building internal social networking apps to smoothen communication between employees. Want to know what kind of apps they are? Have a look here.
5. Logistics
The COVID-19 pandemic has significantly impacted the logistics industry. Digital transformation has become important for the logistics industry as more and more companies emerge for online food delivery, grocery delivery, transporting patients, and much more. Traditional logistics companies are now installing solutions for efficiently managing their operations.
On-demand services are turning out to be the saviour for people stuck in different states who struggle with acquiring essentials and services. But once the pandemic is over, these companies would have had a good customer base, and people would start seeing the value in their operations. Why not get a logistics app for yourself? Know more about this by clicking here.
Join the Wave of Digital Transformation during COVID-19
Economies will start getting better once things get back to normal. But nothing will get back to normal for enterprises which have started embracing digital transformation. You can get a competitive advantage by becoming a part of that digital transformation today.
---
At BoTree Technologies, we build enterprise apps with our development team of 70+ engineers.
BoTree Technologies is your digital transformation partner providing app development, RPA, AI, cloud computing, and staff augmentations services.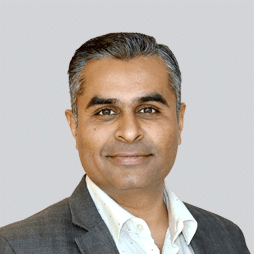 Shardul Bhatt
Shardul strongly believes that the potential to surpass expectations is inherent to each individual. He is committed to helping each and every member at BoTree achieve their dreams and get the most out of their lives. He has a strong technical background and has been in the industry since 2002. He is building BoTree since 2012. He loves to read, exchange ideas and travel.
Choose Your Language
Subscribe to Our Newsletter