5 popular Use Cases of AI in Healthcare (Updated)
Talking about "what is artificial intelligence" "what are the benefits of AI" etc. is a thing of the past now. Today, every growing organization is well acquainted with the impact of artificial intelligence. It has become a game-changer in the world of technology. It is time to talk about the use cases of Artificial Intelligence industry.
Artificial Intelligence systems like Siri, Alexa, Cortana, have already taken over the world, and AI is now entering an industry that may need it the most.
The healthcare industry has always been deprived of technological innovation in serving its patients. They have installed the latest equipment in treatment but lack the digital innovation to multiply their care delivery process. Even by hiring an healthcare app development company, facilities are unable to reap the benefits of technology in the right manner.
AI services have transformed the healthcare industry, which has resulted in significant improvements in patient care.
Artificial intelligence is not limited to any one industry. Healthcare providers are now using AI-powered mobile applications to improve their care delivery process.
The use cases of Artificial Intelligence in healthcare now exceed the limitations that were previously stopping technological adoption. Today, AI is used for diagnosing terminal illnesses like cancer in patients at an early stage and start their treatment as quickly as possible. 
Google, IBM Watson health, and many more are working in the field of healthcare diagnosis, enabling doctors and healthcare facilities to focus on better care delivery for patients. Their AI and ML algorithms are deployed by thousands of hospitals to ensure that no disease goes unchecked and people receive the right treatment at the right time.
Read more: A CTO's guide for AI implementation
5 Use Cases of Artificial Intelligence in Healthcare
Artificial intelligence integrated with machine learning can do wonders for healthcare. The applications of artificial intelligence vary according to different healthcare providers, but their use cases remain somewhat similar.
Healthcare apps as personal assistants

There are numerous healthcare apps on the mobile app store. These apps are AI-powered and deliver customized services to their users. They provide medication reminders, education material, resolve health queries, etc.
These artificial intelligence applications act as personal assistants for users. Some apps now have the voice assistant feature that enables users to converse with the application.
This makes the entire process of healthcare management seamless as they can always stay connected with their personal assistant for any healthcare-related query.

Chatbots Assisting in Healthcare

Chatbots have nearly replaced the phone-call based customer service scenario. Healthcare providers are integration artificial intelligence systems with chatbots and building apps that can solve patient queries 24×7.
Users can schedule an appointment with the clinicians and take follow-ups on their treatment. The chatbots analyze the entire calendar of the doctor and provide the appropriate time to the patient.
They help in processing every service request faster and help in bill payments also.

Healthcare Research and Analytics

Artificial intelligence tools can help clinicians and researchers by processing vast amounts of data. They can find patterns in the data and provide clear insights for research. They can extract information from millions of patient records and create personalized treatments for every patient.
IBM's Watson AI is an excellent example of AI in healthcare analytics. As one of the top use cases of Artificial Intelligence in healthcare, It can process structured and unstructured data and present evidence-driven alternatives for the treatment of cancer patients.

Diagnostics and Imaging Assistance

Artificial intelligence systems provide a clear picture of the different anomalies that once remained unclear. These anomalies were so small that the human eye couldn't detect them.
Artificial intelligence tools scanned the images thoroughly and provided a better view of identifying these issues. It also helped in providing a diagnosis by detecting problems that went unnoticed by the doctors.

Personal Health Management

Not everyone can afford a personal health trainer and take costly follow-ups from the clinicians. The applications of artificial intelligence in wearable gadgets come in handy at this point.
These smart devices gather your health information and store it to the cloud for being accessible by all the stakeholders in health management.
It can analyze the data and suggest appropriate medications, habits, lifestyle changes, etc.
Read Also: 5 Financial Services Companies Successfully Using RPA
Conclusion: AI Use Cases in Healthcare will Multiply
These 5 AI use cases in healthcare are not the only few. ML algorithms are also used for drug development, cybersecurity, and much more. They support the work of researchers by recognizing the right patterns so that valuable insights can be derived from every drug trial.
Healthcare is witnessing tremendous benefits from the applications of artificial intelligence. It has enabled clinicians and healthcare providers to digitize their services and led to world-class service delivery.
BoTree Technologies is a leading artificial intelligence solutions company that can enable the value maximization of your healthcare infrastructure.
Consulting is free – let us help you grow!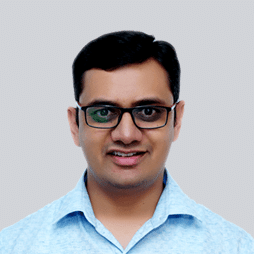 Amit Patel
Amit is the COO and Co-founder of BoTree Technologies. He is a developer advocate and solution architect at the company. He has helped many SME and Large corporations digitize their business operations. He loves hanging out with friends and meditate.
Choose Your Language
Subscribe to Our Newsletter