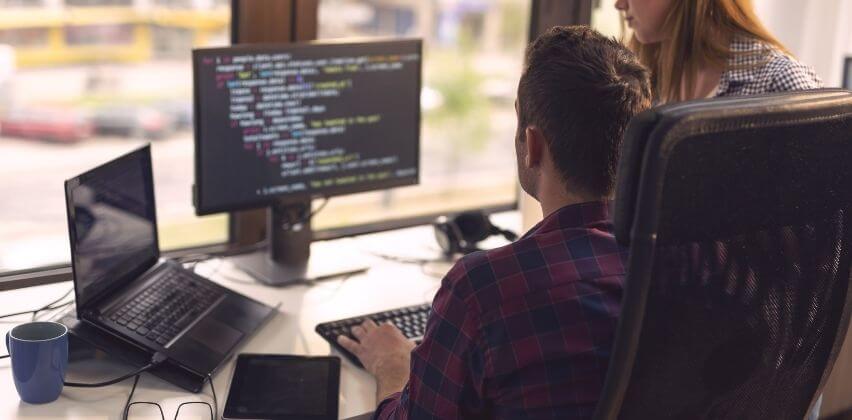 Software Development Trends 2023
The year 2020 took over our lives with the Coronavirus pandemic, its challenges, and consequences. New custom software development trends came through as a coping tool for many niche industries. The industries that were far more conventional and independent, to name a few: education, healthcare, e-commerce, security, financial services, etc. A need was created among these niches. The current software development trends also witnessed a consistent demand for cutting-edge technology as we moved along the lifecycle of the pandemic crisis. Schools moved to online spaces, healthcare gained access at fingertips, and public security improved significantly in the middle of a crisis.
Now in the preparation interval, the health industry officials continue to monitor a new wave along with vaccine scheduling across the globe. New trends in software application have never seen such rapid progress worldwide against reduced operational costs.
1. Discovering New Niches – CLOUD TECHNOLOGY
Cloud technology rose with a spiking need for enterprises across industries. Barring a few service industries, the entire year operated on Cloud, from home. Be it corporate meetings, business developments, or IT access, every possible thing from the office was brought to a virtual space by cloud.
The anticipated need for cloud was limited to upscaling businesses until the markets crashed adversely. Industries like tourism and services, realized the cost associated with expensive data hubs and warehouses. When all things were going downhill, centralized cloud infrastructure held the grounds for many niches. It is one of the top software development trends in 2021, the demand for which keeps growing.
2. Redefining Learning – IoT and AI for all
Another of the top software trends, AI is widely used in spaces like offices and theatres to prevent large gatherings. After the breakthrough of an article written using GPT-3 and published by The Guardian in 2020, Natural Language Processing is here to stay. From stay-at-home and chores-at-home to work-from-home and workout-from-home, the pandemic has given a new definition to the space called home.

The year saw a trough of depression in working professionals. This was due to prolong stay at home and the Internet of Things came as an easy escape. It not only benefited the individuals at large but also helped businesses to gauge people's responses to stay-at-home policies. By hiring a custom software development company, businesses reaped the benefits of AI in favour of employees and customers – equally.
3. Optimized Browsing – Accelerated Mobile Pages
Over the last 2 years, the mobile market share worldwide is leading with 10 percentile points as compared to desktops. Predominantly in 2020, mobile served in companies more than ever. Morning calls, afternoon brainstorming sessions, screen-sharing ppts., etc. all began taking place over mobile phones.
Accelerated Mobile Pages (AMPs) are pages based on existing HTML. A web application development company can make web browsing and loading speed instantaneous using AMPs. Its multifold benefits include lower bounce rate, mobile SEO, and high flexibility with being backed by Google.
4. Improving Services – Augmented Reality/Virtual Reality
The service/sales industry brings up two factors at large; customers and their experience. Healthcare, entertainment, education, automobile, real estate, and many so, have cut down on the touch-and-feel factor to a large extent because of Covid restrictions. In such times, even the conventional retailers and customers made a shift to AR/VR, proving it to be the best bet in technology for all and making it one of the leading software trends 2021.
Experts, professionals, and current trends in software development across all industries have realized the value AR/VR brings to the field. It has influenced and improvised decision-making for both ends of the supply chain. Healthcare and entertainment industries incorporated AR/VR at large and the second in line was education technology. With doctors setting up virtual client interactions to art museums across the world enabling virtual tours, it may sustain as a preferred pick for the time to come.
5. Upward Roller Coaster – Blockchain
If there were one technology that could change the whole industry, it would be Blockchain. With the release and hype of bitcoin and the scam projects that surfaced in the last few years, blockchain is experiencing a dip in its growth cycle at the moment. It is believed that an open-source blockchain like Ethereum looks like the rising curve for blockchain technology.
2021 sees as the year of enlightenment for this technology. News has it that a code would be introduced in the block to enable its usage for Smart Contracts mechanism. The global blockchain market share is anticipated to expand as business processes have enhanced dramatically during the digital shift caused by the pandemic.
6. The Low-cost Technology – Low Code/No-Code Development
The crisis year, 2020, has forced companies to lower their costs and human resources more than one would usually aim for. The crash in collective market demands has affected businesses for several years to come. To offset the losses, annual budgets won't suffice to sustain a cost-heavy department of development in the near future.
Therefore, non-tech companies can heavily benefit from low-code or no-code technology solutions. They can utilize it for website and application development. Public cloud providers, Google, Microsoft, and AWS are providing low-cost/no-cost (LCNC) services for rapid app building. The LCNC tools and platforms will cut down on development costs and time as they fill their development needs.
Conclusion
Custom software development trends in 2023 are living on the firm foundations of Cloud, IoT-AI, AR/VR, blockchain, and more as discussed above. To fill the void created by the worldwide pandemic last year, a desperate yet justifiable attempt is on the lookout for cost reduction and technological improvements across industries. The supply and demand gap has widened. 
Customer experience is revolted from its conventional habitat and workspaces have found new meanings, literally and psychologically. Technology is not only catering to the needs anymore but is creating them too in the post-pandemic time to come. It may appear like the pandemic is driving the technology growth. However the truth is, it is subsequently providing more opportunities to customer-centric developments and sustainable businesses.
Whether companies are looking for Python development services or Rails developers to reap the benefits of the latest software development trends, BoTree can help.
Contact us today.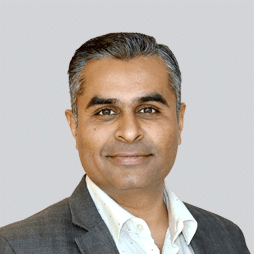 Shardul Bhatt
Shardul strongly believes that the potential to surpass expectations is inherent to each individual. He is committed to helping each and every member at BoTree achieve their dreams and get the most out of their lives. He has a strong technical background and has been in the industry since 2002. He is building BoTree since 2012. He loves to read, exchange ideas and travel.
Choose Your Language
Subscribe to Our Newsletter