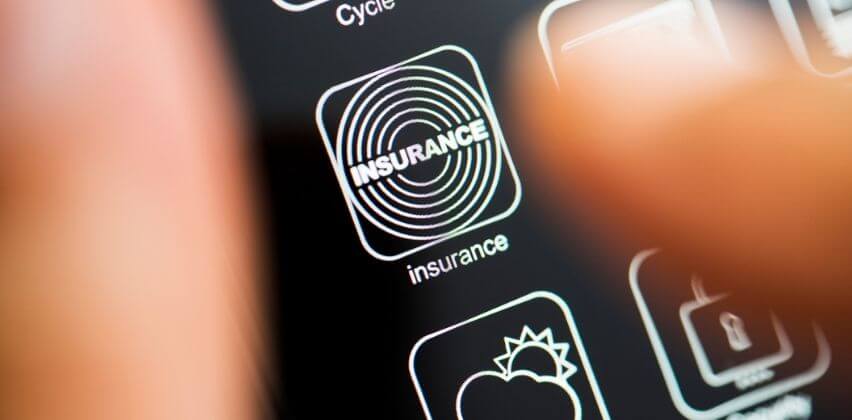 Why Do You Need a Web App for your Insurance Company?
Web applications are important for bringing your business online. In today's world, most industries, including eCommerce, Healthcare, and Finance, are reaping the benefits of web application development. Your insurance business can massively benefit from benefit from insurance app development in reaching more customers and making their claims experience hassle-free.
There are multiple types of Insurance web apps that can assist your business. However, it depends on the requirements of your company and the current situation of the insurance industry. An insurance application can perform functions ranging from claims processing to the filing of documentation. Insurance app development solutions can provide an array of benefits to your business.
This article will highlight everything you need to know about insurance solutions. We will focus on the demand for insurance apps, features of insurance software applications, and why you should consider insurance web app development for your company.
Read more: How Does Ruby on Rails Technology Impact the Insurance Sector
Demand for Insurance Web Apps
In the past couple of years, there has been a high demand for insurance applications. Since 2017, providers and agents have shown some interest in web apps for the insurance company. People started trusting web applications that helped them make better decisions regarding insurance. An insurance application development partner can build apps that people use more and more.
The best insurance web app was the one that initially introduced people to comparing different policies on their platform. It enabled them to understand the price of each policy, terms, regulations, maturity amount, and a lot of other details.
Considering this, a lot of companies also started selling their insurance policy online. This also included banks, agents, and other facilities that enabled people to buy insurance. One of the biggest insurance app advantages was that people could now pay for insurance online.
What was once a tiring activity and took hours to complete now took only a couple of minutes. The provider will then mail the insurance policy to you without any hassle. Web application development services providers build solutions that help achieve this objective.
There were different types of insurance apps that came into existence with this boom. These apps varied from insurance policy comparison apps to purchasing and management apps. The 4 categories that saw the highest demand for insurance included life insurance, car insurance, travel insurance, and health insurance.
Checkout one of the top Success stories on Travel Insurance App Development.
Let's look at what makes a good insurance web application.
Features of an Insurance Software Application
Any insurance web app is a combination of features that make the business easier for stakeholders and simplifies decision making for customers. While there are different types of applications, the common features remain the same in both. Custom web application development services providers build apps with distinct features.
Here are a few features that you should inculcate while insurance application development:
Profile
The profile screen must show all the information about the person who is holding the insurance policy. A life insurance app must show the details of the person insured, a vehicle insurance app must show the details of the car and so on. Profile is important to get a better understanding of the asset or person who is registered on the application.

Dashboard
A dashboard serves as the main area of the insurance app as a solution. It can show information about the policy, status of insurance claims, notifications from the insurance company, and much more. It acts as a centralized location for all the data that is related to your insurance and enables you to properly manage it.

Comparison tool
If you are getting an insurance application, a comparison tool is an excellent feature to have. By incorporating a system where customers can compare different policies and make their decision is highly valuable. The tool only will drive more engagement to your application and assist people in determining which policy is best for them.

Estimation
Another feature you need to inculcate is delivering estimations to customers that are looking to buy an insurance policy. You must provide proper quotations so that customers can learn how much it will cost them to get different policies.

Insurance claims
You must also add the feature of enabling customers to file their insurance claims. An important feature in a web app for the insurance app, filing claims saves customers from a lot of hassle. People want their insurance to be processed and dealt with quickly and efficiently. Claims processing is probably the biggest feature of any insurance application.
Why you should Get an Insurance App
If you want to stay ahead of the competition, then getting an insurance app is more of a necessity than a luxury. Today, most customers are online and they want convenience over anything. Insurance app development is important to stay relevant in today's world.
Here are a few reasons why you should get an application for your insurance business:
Simplicity
Insurance apps offer the utmost simplicity to customers. They can purchase and manage their insurance policy in just a few clicks. The UX/UI doesn't need to be complicated for people to buy and monitor their insurance.

Online support
Most of the time, people don't have the time to visit insurance agents. An application ensures that your customer can reach you anytime they want with any query they have. This makes you accessible and reachable to customers, even in faraway places.

Notifications
You can also inform customers and notify them about the latest discounts and promotions that can help you sell more products. While push notifications are available for mobile, web applications can notify through mails or through the applications. It can also notify about upcoming payments and alert you on any policy related changes.

Convenience
Overall, an insurance web app is more convenient to your customer than visiting your company for managing their insurance policy. They can quickly get information about your business, understand the instructions, and make any changes they want without any hassle.
Conclusion: Insurance Web Application Development is the Future
Today, insurance software applications can do much more than just processing insurance claims. They are an essential element of building a digital enterprise that focuses more on solving customer problems through enterprise software applications.
Insurance app advantages are far more than their cons, so companies are willing to invest money in building an insurance web app. If you are in the insurance business, we can build an MVP model for your app within weeks.
Contact us for insurance app development services at BoTree Technologies for a high-quality web application.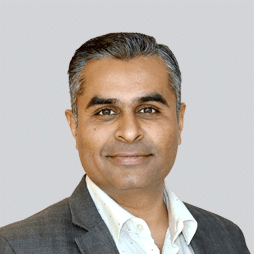 Shardul Bhatt
Shardul strongly believes that the potential to surpass expectations is inherent to each individual. He is committed to helping each and every member at BoTree achieve their dreams and get the most out of their lives. He has a strong technical background and has been in the industry since 2002. He is building BoTree since 2012. He loves to read, exchange ideas and travel.
Choose Your Language
Subscribe to Our Newsletter