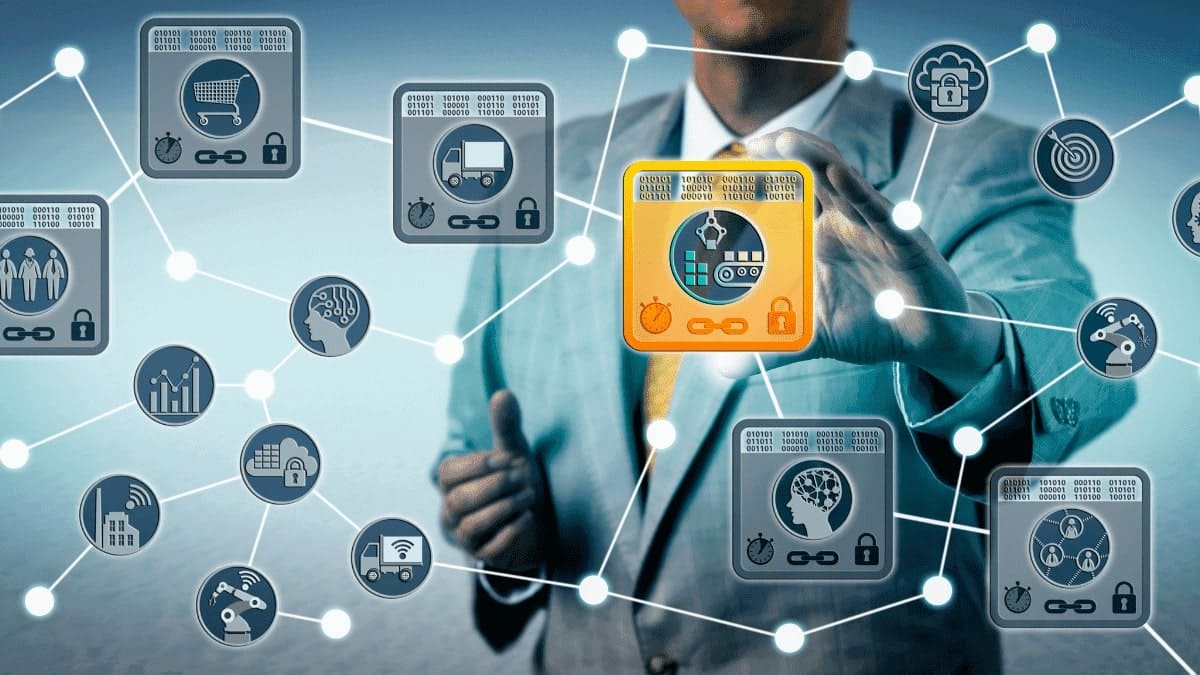 Supply Chain Management Software: Reduce Supply Chain Risks
Recently, there has been a lot of chatter about stabilizing the global supply chain. Although the risks have always existed, the fault lines of the global supply chain have become more prominent recently.
Supply Chain has always been on a risky and unstable base. A single tiny interruption in one part of the world can significantly impact the global value chain. Therefore, organizations need to focus on the supply chain resilience concept.
The threats to supply chain management are not always predictable. This does not mean businesses can leave it to the mercy of God. Resilience against supply chain changes and market volatility is now among core capabilities for business efficiency.
In this pursuit, more companies are turning towards a software development company that could help them with custom enterprise supply chain management software. Such software has the capability to provide complete visibility into the supply chain and tools to manage the risk and more.
Read More:- Enterprise Software Development vs. Standard Software Development: What's the Difference?
An enterprise software solutions company can help a business to utilize futuristic software to turn risk management into a competitive advantage. It can give an organization the capability to identify risk in advance and put the mechanisms to mitigate it in place.
Supply chain managers can make better decisions only if they have timely, actionable insights. Sound decisions can only be made based on real-time and precise data. Supply chain risk management tools can help leaders save time and make more proactive and appropriate decisions.
According to a report by Gartner, 40% of firms claim to be using AI in various capacities. Advanced analytics and AI are helping to better supply chain risk management solutions. Advanced analytics, as well as AI, may help companies in big ways to uncover trends and forecast the future and build a risk-free and more resilient supply chain network.
Gartner's "Weathering the Supply Chain Storm" research identified resilience and agility in the supply chain as the two major priorities for almost all organizations. Furthermore, nearly 90% of leaders were planning investments to make their supply chain more resilient over the next few years. If this is true, then a Supply Chain Risk Management (SSCRM) Program has undoubtedly become a mandate for organizations that are part of the supply chain.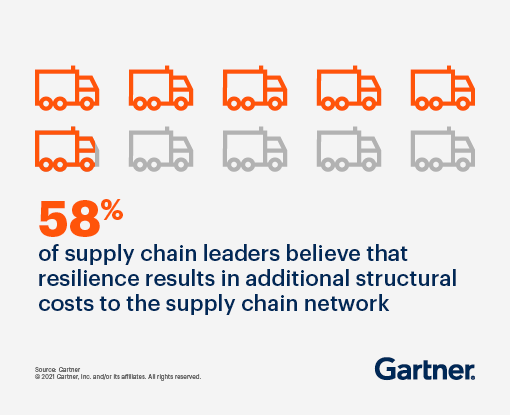 Source: Gartner
Supply Chain Risk Management Software: What are They and How Do They Work?
Supply chain risk management (SCRM) is software that assists supply chain models in real-time identifying, accessing, and mitigating risk in their supply chain system. As a result, the leaders' supply chain management tools can help deal with risks and uncertainties in logistics-related services or resources.
Supply chain management software solutions objective is to provide global supply chain business continuity even in the disruption of deviation in the ordinary course of business operations.
What are the Functions of a Supply Chain Management Software?
Such business software is deployed as an integrated package of applications that mainly covers all aspects of supply chain processes depending on the business requirements.
Here are the core functions of a supply chain monitoring software –
Supply Chain Planning:
Controlling the Supply Chain:

Once the supply chain planning is over and the business moves, leaders must keep a tight grip on the supply chain activities. The real-time visibility feature of an SCM retail management system, helps the business to keep track of KPIs, supplier compliance qualifications, and more.
Inventory Management:

Supply chain inventory management software helps companies keep a stock of their items in inventory. It allows businesses to pick, pack and ship their orders. Moreover, it enables a supply chain automation that gives low-stock alerts and the amount of optimal safety stock for different products.
Procurement Management:

Softwares help with automatic purchase requisitions routing for approval, order tracking, and complete RFx management.
Management of Sales Order:

The software functions as a centralized order tracking system. It also helps in automated order routing and returns management.
Supplier Relationship Management:

Supply chain software helps self-registration and smooth communication with different suppliers. The contract management feature is another necessary function performed by the software.
List of Popular Supply Chain Risk Management Software in 2022
Here are a few best examples of supply chain management software that are currently deployed across industries.
SAP Supply Chain Management Software:

The SAP SCM software is not just a management package. It is a complete software tool that can help supply chain models to plan, execute and coordinate supply chains in real-time.
As a part of SAP Business Suite, it provides companies with the following unique ability to businesses –

Forecasting the demand on the bases of statistical modeling and machine learning algorithms
Comprehensive visibility of the supply chain to identify disruptions and react promptly
Tools to collaborate with multiple suppliers
Oracle Supply Chain Management Software:

It is a comprehensive application suite with open and flexible architectures, best-in-class capabilities, and complete functional coverage.
It comes with both integrated and modular deployment. The key highlights of the product are as follows –

High performance with data security and reliability
Supply chain planning with what-if planning option
Easy integration with Oracle Financial Cloud to manage financial transactions

Microsoft Dynamic 365 Supply Chain Management Software

It offers different software products for complete business management, both on-premises and in the cloud.
It empowers the organizations with the ability to see inventory, warehouse, manufacturing, service, and logistics along with the predictive analytics that turns data into insights to support prompt decision making.

The key highlights of the product are –

It conducts AI-based consumer demand forecasting
It supports Easy collaboration with multiple vendors.
It has in-built integration with Microsoft Power BI to get analytics-driven insights.
Read More:- Python Case Study for Logistics Company: B/L Processing System
Why Should We Use Supply Chain Management Software?
Reduced Supply Chain Cost:

One of the most primitive advantages of using a supply chain management cloud software is controlling costs.
The software provides a fine view of the complete supply chain process. It helps you to have a close look at everything right from sourcing the raw material to delivery of goods.
This allows the leaders to fine-tune events and find opportunities to streamline the process and reduce costs.
It also helps in the identification of weak spots in the process. In addition, the AI/analytics-based data in real-time helps to make prompt decisions. This helps to enhance the performance and increase the income.
Compliance with Rules and Regulations:

The SAAS supply chain management software helps you stay in line with the local rules and regulations of the region.
The brand's reputation is also dependent upon the supplier. The SRCM software ensures that the suppliers follow the organization's policies and act as per the local legislations and sentiments.
Moreover, the software can help your businesses properly implement CSR initiatives. Brands that fail on their CSR commitments lose significant goodwill.
Improve Customer Communication:

The software helps to better the communication of your brand with the consumers. It helps to break the ice so that consumers feel comfortable communicating with you.
Connecting the consumers with an SCM tool interface can lead to better retention rates since satisfied customers remember you and always come back.
The SCM software improves your communication with your customer and within the company. This helps in better collaboration and thus enhances productivity.
Highlight Late Deliveries and Logistical Issues:

With the help of SCM software, you can ensure the proper functioning of the shipments and reduce your logistical errors.
The software allows you to schedule the shipments and each task and activity. Accordingly, it provides necessary notifications on the day.
SCM software also helps to examine the routes to identify better opportunities for consolidation. This would allow a supplier to lower its cost and maintain competitiveness.
Improve Relationship with Suppliers:

Supply chain management software helps analyze procurement processes. It helps in identifying risks that come from your relationship with your supplier.
SCM helps to forecast financial risk that can appear from a supplier while providing the raw materials. However, many advanced SCM can track more than just the financial risk.
The supply chain risk management software can alarm you in advance about any disruptions at the supplier side that might affect your production. Predictive analysis and perceived supplier risk assessment scores can help you to manage your supply decisions in advance.
Read More:- 9 Ways AI is Transforming Custom Enterprise Software
Conclusion
Globally the supply chain networks are very multi-layered and complex. They usually include specialized players, at least in the lower tiers of the market. Also, the visibility over the wide supply chain has been given less attention and therefore remains very poor.
There are many obstacles to a resilient supply chain establishment. SRCM solutions are an answer to all such problems. A supply chain risk management software has the potential to establish a supply chain risk management framework in its whole spirit. They can help to foresee the risk and hence tackle them effectively.
Track and manage your fleet efficiently with our logistics app development services and solutions. Contact BoTree Technologies today for your custom supply chain management application.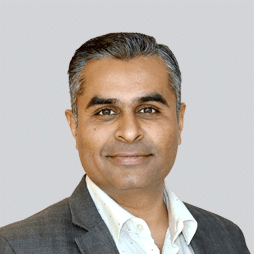 Shardul Bhatt
Shardul strongly believes that the potential to surpass expectations is inherent to each individual. He is committed to helping each and every member at BoTree achieve their dreams and get the most out of their lives. He has a strong technical background and has been in the industry since 2002. He is building BoTree since 2012. He loves to read, exchange ideas and travel.
Choose Your Language
Subscribe to Our Newsletter