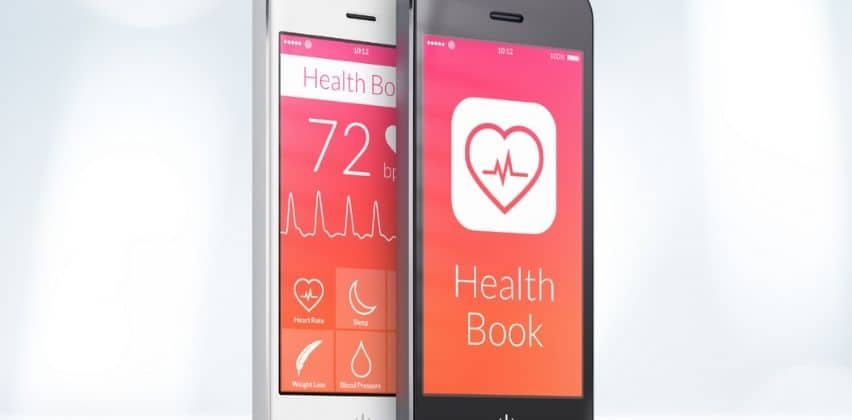 Top 12 Most Popular Healthcare Applications Examples
The global mobile health market is estimated to reach $185 billion by 2025. In addition, the digitization of healthcare is rising as users move from offline channels to digital methods for their healthcare requirements.
Today, consumers want applications that can tell them on their phone how they are doing healthwise – their heart rate, oxygen levels, and step counts. Apart from that, healthcare mobile apps are becoming prominent to connect patients with healthcare facilities and provide convenient healthcare outcomes.
Most of all, healthcare applications are simplifying patient management at hospitals. While there's always an influx of patients, it becomes difficult for facilities to manage their operations. Therefore, healthcare software solutions that streamline the workflow of healthcare institutions are much more useful today than ever before. 
Here's an example of a health care system for a medical facility: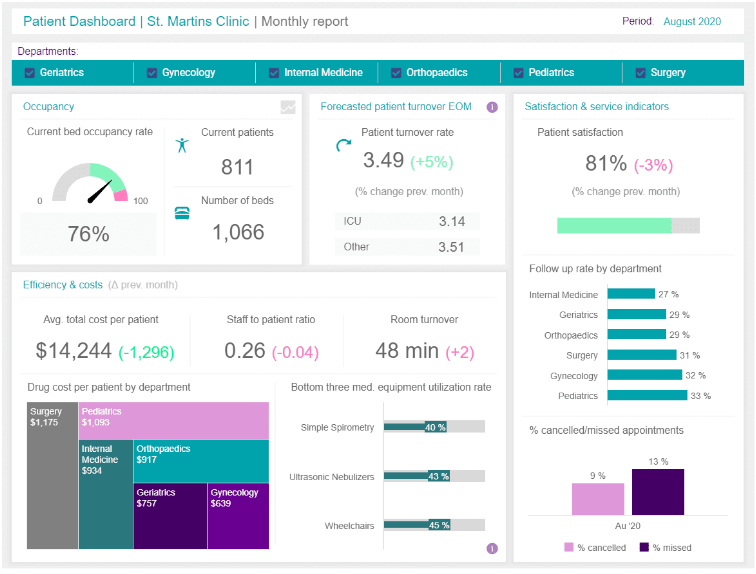 Such healthcare systems are important to manage various aspects of the hospital, including bed management, patient data, turnover rate, satisfaction levels, and much more.
Read more: How HealthTech Helps to Build Cutting-edge Solutions for Patients
On the other hand, there are healthcare mobile apps that focus on patient health. There are different healthcare software types in this category, including fitness apps, nutrition apps, mental health apps, health tracking apps, and much more. These apps are more popular than other enterprise systems, and there is a huge market for them. It is also because of the digitalization of healthcare that customer-focused apps are increasing in usage.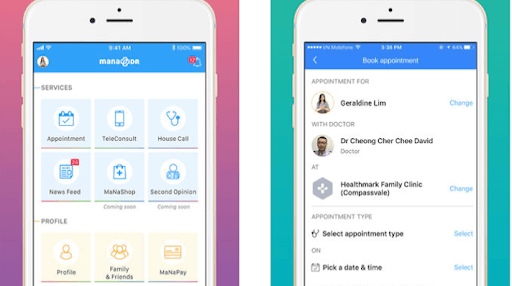 This article presents examples of healthcare technology. It highlights the top 12 most popular healthcare applications in 2022 that consumers love to use and hospitals have built to streamline their processes.
What are the Best Healthcare Apps Examples?
Healthcare apps are for both professionals and patients alike. The best ones are those that fulfill the user requirement, provide swift navigation, and lead to overall better healthcare outcomes.
Here are our top 12 picks for healthcare software solutions to know in 2021 –
HealthTap:

The platform is one of the most outstanding mhealth applications examples. The application offers you answers to millions and millions of questions from real doctors spanning various topics.
The app can be used to get by posting it on the platform. A doctor will respond within 24 hours. It also facilitates scheduled live consultations with doctors, dentists, and psychologists to view your lab results and manage your prescriptions.


WebMD

One of the greatest examples of healthcare application in India and across the globe is WebMD. It provides convenient healthcare information, offers a symptom checker, provides medical reminders, and shows a list of doctors across a particular region.
Users can also learn about certain prescriptions, drug effects, research treatments, and diagnosis as well. Today, more and more people are using WebMD to get proper information about different medical needs.


Generis

It is one of those mobile healthcare applications which has been developed specifically for diabetes patients. Generis provides amazing information about diabetes and much more.
It connects people with others who might have healthcare supplies, blood tests, and injections. Users also get health tips, customized plans according to user goals, and community support for the disease.
It is a mobile healthcare app that helps people with diabetes and offers impressive capabilities to users.


Pocket Pharmacist

One of the top health care examples in 2022 is Pocket Pharmacist. It is an application that provides instructions on the treatment of various illnesses based on the symptoms. In addition, the application offers medical conditions, disease information, causes, and much more to patients.
The healthcare app is developed by a pharmacist who has 10 years of experience in the medical industry. It also offers do's and don'ts of nutritional supplements.


Teladoc

What happens when patients need a specialist in certain diseases? Teladoc is an application that provides specialists for particular diseases and ailments. The application enables users to set up an appointment and then take the meeting via an online call.
Teladoc is one of the many examples of mobile health technology that provides 24×7 application support to enable users to get a second opinion. In addition, they can also create and update their medical history so that the application offers the right and personalized suggestions to every patient.


Medisafe Pill Minder

It is an application that is among the examples of technology in healthcare. The platform helps people stay on track with their medications.
Medisafe Pill Minder comes with doctor visit management and appointment alert features. In addition, there are health measurement trackers that provide a complete assessment of the prescription and ensure that the users stay on top of their daily dose of medication.
A subscription also provides ad-free access to the app for all kinds of reminders and medication tracking.


Apple Health

The most prominent example of healthcare technology is this product by Apple. It has a complete tracker for measuring all the activities and health of the user.
It monitors sleep, food, activity, heart rate (connected with IoT devices), and other things that clearly assess the user's health data.
The patient can connect this mhealth data with other applications and ensure they achieve the best measurements. As a result, Apple Health is one of the best healthcare application examples that patients can use to understand their health better.


PEPID

One of the best mhealth apps examples for patients and pharmacists, PEPID enables users to connect with pharmacists and better understand their medication.
It is amongst the clinical application examples that make medical information more accessible by providing a digital storage solution. In addition, it is one of the best e-health applications examples for healthcare professionals to streamline their workflow and functionality.
Some medical calculators also provide information and measurement about different aspects of the prescription.


Headspace

One of the top healthcare applications is Headspace. It is an unusual entry in the mobile health space but one of the most used by people for their mental health.
Headspace is amongst the application platform examples that offer guided meditation, courses to teach meditation, audios for sleep and relaxation, and much more. Headspace comes with a basic subscription package with annual and monthly offers.


Medici

When talking about the best application platform examples of medical apps for patients 2022, Medici makes its place among the top platforms.
It enables users to connect with doctors in a fraction of the time and at a minimal cost. After connecting with doctors, they can also explain their illnesses and symptoms and send pictures.
Once that is done, the doctor will send the prescription directly to the patient's pharmacy to get the right medicines and a prescription plan. So, again, it is a HIPPA-compliant application that reduces the hassle of setting up appointments with doctors.


SleepCycle

Amongst the many medical applications examples of 2022, SleepCycle helps to monitor a user's sleep performance.
The application has both free and premium features. In addition, there are functionalities like sleep analysis, sleep statistics, alarm clocks, and much more that help people track their sleep and get a fair idea about their health.
Sleep statistics, alarm clocks, and bedtime routines enable users to understand how they sleep. 


Fooducate

In general, we do not understand the food we eat daily. Fooducate presents an example of a health care application that seeks to educate users on food and nutrition to help them work toward eating healthy.
The application is also among the examples of technology in healthcare that is very easy to use. Users need to scan whatever food they want to learn more about, and the application will give a food score that determines its health and nutrition factors.
Wrapping Up
Healthcare software development is becoming increasingly popular as hospitals use digital to meet the requirements of their users. A healthcare application development company builds dynamic and interactive digital health apps for both patients and professionals. These 10 apps are prime examples of healthcare mobile technology that is enabling users and facilities to achieve better healthcare outcomes.

Healthcare software development is becoming increasingly popular as hospitals use digital to meet the requirements of their users. A healthcare application development company builds dynamic and interactive digital health apps for patients and professionals. These 12 examples of mobile health technology apps are prime examples of mobile healthcare technology enabling users and facilities to achieve better healthcare outcomes.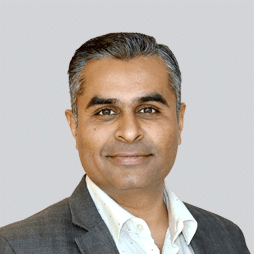 Shardul Bhatt
Shardul strongly believes that the potential to surpass expectations is inherent to each individual. He is committed to helping each and every member at BoTree achieve their dreams and get the most out of their lives. He has a strong technical background and has been in the industry since 2002. He is building BoTree since 2012. He loves to read, exchange ideas and travel.
Choose Your Language
Subscribe to Our Newsletter