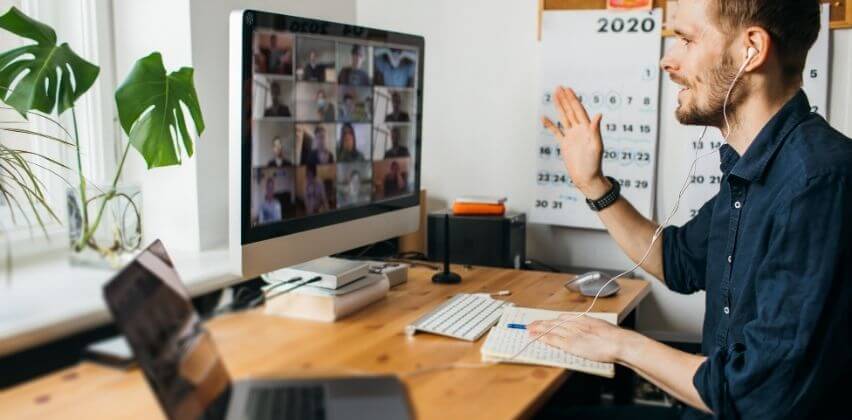 5 Tech Tips for Boosting Your Remote Working Experience
It's been a year since the COVID-19 pandemic forced many companies to shift into a remote work setting. If you're one of the millions of employees who were deployed to work off-site, chances are, you've already adjusted to this new norm. However, the world we live in now is still stuck in a gray area, and nobody truly knows how long we'll have to keep this setup.
Thankfully, many industries are actively pushing for a better remote working experience for their employees. The American Society of Health System Pharmacists (ASHP), for instance, held a virtual conference to empower pharmacists, suppliers, and other healthcare workers regardless of where they are in the world. If you want to know more about this event and what it means for the pharmaceutical and healthcare industries, feel free to go over these details.
Regardless of which industry you belong to, the challenges that come with being in a remote team are all the same for everyone. Topping the list is the proper management of technical equipment needed for work. When you work remotely, you're forced to become your own technical support. Unfortunately, not everyone has the technical aptitude for dealing with modern tools. This is why many employers were hesitant to work remotely at first.
Checkout blog on Using Cloud Computing to build a Remote Organization
If you don't consider yourself tech-savvy, or if you're looking for more ways to be productive and efficient at home, this list is for you. You don't need to have an IT background to practice these simple ways to improve remote working experience:
Going Hands-Free
Artificial intelligence (AI) is one of the hottest trends in the world right now. Even before the shift to the work-from-home setup, many companies have started embracing AI solutions to boost workplace productivity and efficiency. One of these solutions is the implementation of Robotic Process Automation (RPA). This technology uses AI machines or systems (instead of real people) to take care of mundane, repetitive, and time-consuming tasks. It takes the burden off employees and allows them to focus on their core tasks.
On a smaller scale, you can adopt and implement RPA into your own remote work process. For instance, if your job involves typing huge volumes of text, using speech recognition software can cut your workload in half. There's a wide range of programs that can translate dictated words into typewritten text and even perform proofreading as necessary. By optimizing word processing, you can save a lot of time and energy. If you're good enough at multitasking, you can even work on other tasks (or house chores) while dictating into the software. Going hands-free is one way to boost productivity and remote team performance.
Up In The Clouds
Most companies these days use cloud-based computing systems in storing their data. In lieu of on-site servers, files are stored in remote servers on the Internet, better known as the cloud. If your company still hasn't kept up with the trend, you can purchase cloud storage for your own use. This is a more advanced version of your old trusty external hard drive and comes with a lot more perks.
Cloud storage is the most secure and fail-safe way of saving files, documents, and other important information related to business. Because everything is online, you no longer have to worry about files getting corrupted or deleted. You can also access these from any location at any given time which promotes great remote team collaboration. If you've lived through the floppy disc and thumb drive era, you know how stressful (and futile) file recovery can be.
Function Meets Flare
Some remote employees use company-provided equipment, while others use their own. Either way, it always pays to make quality upgrades on your most-used tools. Having a fast and reliable Internet connection is good enough, but you might want to consider getting high-performance routers or extenders. This way, you don't have to be glued to your desk all the time. You can move freely inside and even outside the house without interrupting your work.
If your job requires you to use multiple programs at a time, a bigger screen can do wonders for you. Better yet, get a second monitor. Moreover, remote teams heavily rely on virtual communication, so you should have the right equipment for meetings and video conferences.
A high-resolution camera, a noise-cancelling microphone, and quality speakers can make even the most brutal meetings comfortable. While these equipment surely don't come cheap, they're great investments that can be useful even beyond the bounds of your remote work, promoting seamless remote management.
Routine Tech Check
You might have noticed how your computer prompts you to check for and run system updates every now and then. This is your device's way of detecting potential threats and making sure that all components are working at an optimal level. Your computer knows how important proper maintenance is, and so should you. Apart from system updates, a thorough check of all your hardware and software components should be a permanent event on your work calendar.
Ideally, a routine tech check should be done at least once every week. Check your monitor, mouse, keyboard, power cord, and other peripheral devices for signs of wear. Update your antivirus program, uninstall unnecessary software, delete unimportant files, remove suspicious browser plug-ins, and clear your history or cache.
Combing through everything may take some time, but it's essential in quashing potential threats and issues that could hinder your productivity. The last thing you want is your computer breaking down when you're in the middle of an important task or trying to beat a deadline. You can work with peace of mind when you know that your home office runs smoothly.
Human Firewall
Many remote employees use their own devices and home networks. This automatically poses security risks and could lead to huge business problems, especially if your job includes handling sensitive data. To counter cyber-attacks, it's important to add extra layers of security to your setup.
One of the most common ways to do this is by using a virtual private network (VPN). Simply put, a VPN uses a public network to create a private connection for transmitting data. This way, you can access any website anonymously and securely, making you untraceable to cybercriminals. Another simple way of tightening your cybersecurity is enabling two-factor authentication or the process of setting up two different log-in methods. ­Even if cybercriminals manage to get through the first layer of security, having a second wall makes it harder to break in. Checkout blog on Remote Cybersecurity: Threats and best Practices While Working from Home
If you share your device with other family members, it's best to have separate profiles for each user. Moreover, your professional profile should be separate from your personal profile.
Although it may be tempting to browse non-work-related websites during work hours, it should be avoided at all costs. Your personal online activity may be a source of vulnerabilities, such as non-secure links and phishing emails.
Key Takeaway
The quality of your remote working experience mainly depends on three things: your tools, your work process, and the security of your setup. Technology sits at the heart of it all, so it must be given utmost importance if you aim to improve your virtual workflow. The tips and hacks discussed herein not only lead to higher efficiency and productivity. They can also make your overall remote working journey a lot more comfortable and enjoyable.
If you're on the other side of the workforce, consider implementing these methods to keep your remote team connected and in sync. As simple as they are, they can help create a great remote system for your team. Also, hiring a software development company is a good idea so you'll have a solid system set in place for all remote tasks.
Choose Your Language
Subscribe to Our Newsletter