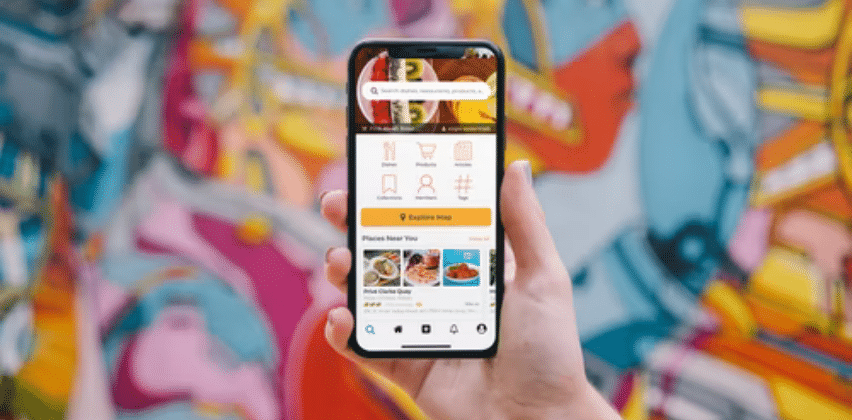 12 Things You Need to Ponder for Seamless Mobile App Development
We cannot naysay the fact that mobile apps are essential for taking businesses to another level. However, an app is of no use if you do not ensure excellent usability. In the first step, it is crucial to analyze the purpose of an app, as if you run a clothing business, you'll need to list all products in the app.
So, make sure to mark all reasons for which your business requires a mobile app and then choose further steps. Here, we have shared some useful suggestions that can help you develop seamless apps. So, let's dive into the details:
Analyze the Need for Mobile App
The first step towards mobile app development is to know the need for it. Try to analyze your business niche for accurate customization because you cannot develop a perfectly customized app unless you are fully aware of niche details.
Developers working at a custom software development company should ask their clients to provide extensive details of their niche. Apart from it, identify the reason to have an app for business as to whether you need to facilitate customers or is it purely for profit generation purposes. 
Research the Market
Do market research to design a better mobile app. It may require competitor analysis to know how other similar companies ensure growth through a mobile app. You must know factors that can affect the development process because it shouldn't contain any sort of loopholes. Market research will help you add necessary features to the app, and you won't have to make changes frequently.
Keep the Design Simple Yet Classy
Simplicity is essential because users do not like to install apps with unnecessary complications. So, make sure you do not rely on a complex design while finalizing an app. Try to keep things as simple as you can. However, it is also mandatory to not skip any detail keeping things aligned. Graphics of a mobile app should be eye-catchy enough for enhancing brand image.
Complex mobile apps do not get good ratings, and people may prefer to delete those apps. Apart from it, size also matters a lot because lighter apps do not require plenty of storage. Make sure that the app does not affect the speed of mobile phones.
Integration on Window, Apple, and Android Phones
A mobile app does not prove effective; it works on a single platform. We have seen some apps that flip quickly just because they cannot be downloaded other than the App Store. You must recognize users worldwide as everyone doesn't use iPhone only because android and Windows phones are also available in the market. Try to keep in mind that the app integrates well on each platform. This will help you accommodate all types of mobile users and try to ensure seamless integration.
Seamless Working
If you ponder factors that affect the functionality of a mobile app, its navigation and speed are two main things. Try to add necessary details that can help people to use this app efficiently. When users find an application complex, they prefer to switch to another app. It is also crucial to add a separate portal of guidelines to use the app. This will encourage people to download the app.
Easy Navigation
Try to keep things aligned because users should not face any difficulty while searching for a required section. Easy navigation will help them land on the required section. When you add drop downs, try to make separate pages for each category so users would be able to click the service they want. Try to facilitate people with a single click strategy as they must get results by clicking once.
User-Friendly Categories
A mobile app must have user-friendly categories, so it is mandatory to develop an app from the user's perspective. If people have to spend unnecessary time finding their required category, they will never prefer to keep that app on their phones.
User-friendliness makes every online platform more impressive. You can get more downloads by following this tip. Companies offering custom application development services usually make user friendliness their top priority.
Know the Audience
Make sure to design the app as per the targeted audience. If your targeted audience is tech, you'll need to ponder small details for avoiding any sort of loopholes. However, if you have a fashion niche, a simple design with essential features would be enough to launch a mobile app.
Ensure Security
Mobile is of no use if it is not safe and has security threats. Online payment and other portals on the mobile app should be secure enough to navigate as otherwise intruders may manipulate stuff. Cyber threat hunting is beneficial in this regard.
You should do detailed testing of a database through endpoints and different networks. It will help you identify malicious files and suspicious activities. The testing team should be proficient enough to identify security loopholes. It is mandatory to improve the security of a mobile app.
Do Testing
Apart from quality analysis, testing a mobile app is crucial from various networks and devices. Try to test payment methods by generating orders online as a customer. Whenever it comes to testing, make sure to behave like a customer to identify flaws in the app. From loading time to adding items into the cart, everything should be seamless enough that real customers love to download an app.
Remove Loopholes
Sometimes, flaws and errors reappear after a short time. So, frequent testing is crucial. If you receive complaints about the app's working, get it rechecked and try to remove loopholes on a prior basis. A mobile app can go down if millions of users stay active on it. However, if you fix these issues timely, the app will surely deliver results.
Read more: 8 Best Mobile App Development Tools in 2021
Bottom Line
Mobile app development is crucial for almost every business these days however it is crucial to make them effective enough to get desired results. When you finalize the features of a mobile app, try to ponder the above-mentioned suggestions for improving user experience and security while creating enterprise software development solutions.
Apart from it, never compromise on testing the mobile app before launching because major loopholes may cause severe consequences. Documentation is also an important part of the development, and it should be followed as per guidelines.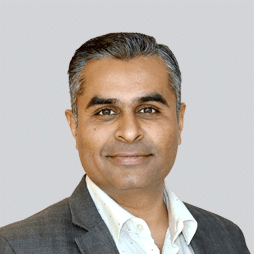 Shardul Bhatt
Shardul strongly believes that the potential to surpass expectations is inherent to each individual. He is committed to helping each and every member at BoTree achieve their dreams and get the most out of their lives. He has a strong technical background and has been in the industry since 2002. He is building BoTree since 2012. He loves to read, exchange ideas and travel.
Choose Your Language
Subscribe to Our Newsletter