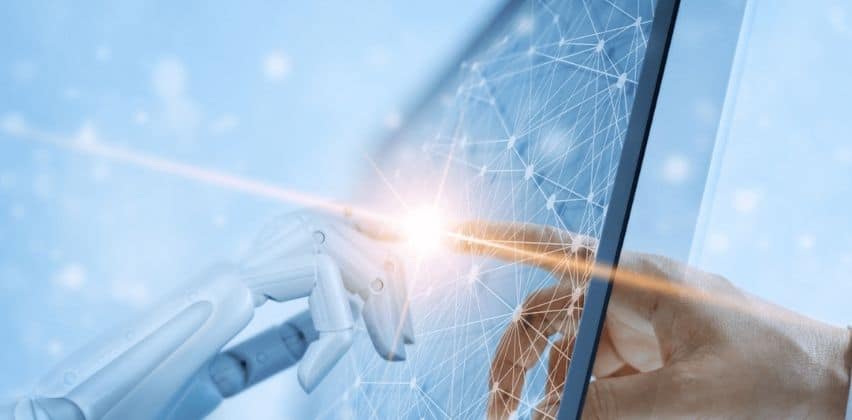 7 Top Robotic Process Automation (RPA) Trends 2022
Gartner's report suggests that the global revenue from RPA technology will reach nearly $2 billion by the end of 2021. Why is this important? Because Robotic Process Automation (RPA) revenue saw an increase of around 25% from last year. The heavy investment towards the growing RPA trends that indicate digital transformation is now a priority for organizations.
It's 2021, and almost every person in the IT industry knows about Robotic Process Automation services. Whether its' about automating data entry tasks or filing out customer forms, RPA use cases are found in every industry. Finance, Insurance, Healthcare, Logistics – RPA implementation is increasingly becoming a cornerstone to achieving efficiency in every sector. Deloitte surveys suggest that RPA will achieve "near-universal adoption" in the next 5 years. 
With the growing popularity of automation and its apparent benefits, RPA industry trends are rapidly emerging. Through new use cases or smart RPA bots, companies are finding innovative ways to put RPA tools to work.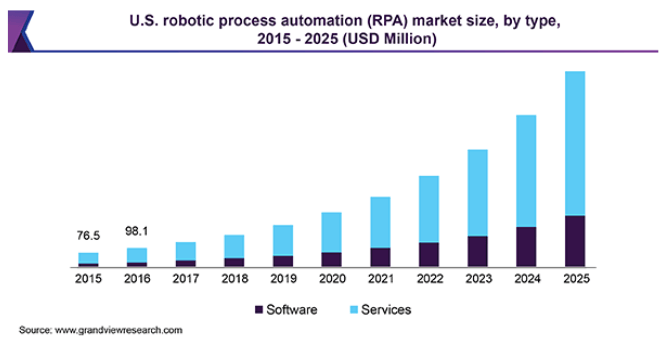 This article will highlight the 7 trends that businesses need to watch out for in 2021. RPA trends in 2020 were just the beginning – this year, RPA implementation will take a new turn with advancements in AI, ML, DL, and Cloud Computing. Let's have a look at them in detail.
Checkout 11 RPA Use Cases in Different Industries you Ought to Know
7 RPA Trends Businesses Should Know in 2022
Many companies may see RPA as a threat to their employees. However, a Deloitte survey suggests that only 17% of employees showed resistance to RPA adoption. Therefore, the RPA latest trends did not face any complications in their implementation.
Here are the 7 RPA trends that you should watch out for in 2022 –
Intelligent Automation

Smart Process Automation is the next game-changer in RPA. Combining rule-based bots with Machine Learning algorithms will be a radical redesign in the digital processes.
RPA tools will enable companies to generate insights from repetitive tasks as well. The RPA bots constantly evolve from self-learning AI algorithms. They will not only enter the data in IT systems but also find patterns in that data simultaneously. Therefore, it eliminates the need to install AI and RPA separately. Intelligent Automation will also provide better trial-and-error capabilities to find solutions, combined with the accuracy of effective Robotic Process Automation (RPA).


RPA Trends in Finance

The era of traditional automation for financial and accounting processes may be nearing its end. Today, the trend is shifting towards providing a better user experience. The critical factor is to remove the bottlenecks in the financial industry.
RPA automation will identify the customer journey and create workflows that seamlessly connect them with the bank or the financial institution. There are more higher-order use cases where complete process re-engineering is in focus. Robotic Process Automation now ensures that customers find their way through the business complexities for availing their services.


Vendor Differentiation

There are more than 150 RPA vendors in the industry. They provide solutions for industry-specific needs. RPA Automation Anywhere, RPA UiPath, and BluePrism RPA are the three industry-leading RPA tools for businesses.
However, the current trajectory is towards innovation in building software bots. Whether it's in terms of design, process approach, or profitability factor – vendors are bringing differentiation to become unique tools for RPA adoption. Strategic transformation involves identifying vendors with whom you can build a long-term relationship. Therefore, differentiation is one of the booming trends in RPA.


Eliminating Paperwork

One of the most talked-about RPA future trends is the elimination of paperwork. Since the inception of technology, reducing paperwork is a priority. However, the recent trends showcase that this could soon be a reality.
RPA trends are growing towards intelligent bots for extracting, filing, and processing data online. The virtual workforce of bots might be on its way to eliminate paper invoices, client forms, and everything that could be lost in the office. The predetermined bots will ensure that paperwork is minimized in the enterprise. It will also ensure higher productivity for mundane paperwork-related activities.


RPA Cloud Deployment

Whether it's about RPA trends in healthcare, RPA trends in banking, or RPA trends in insurance, the cloud is the need of the hour. RPA processes massive amounts of data. Cloud deployment ensures enough repositories for RPA storage.
RPA cloud deployment enables companies to process data at a whim. It means that they can virtually build an RPA infrastructure and deploy bots. In essence, cloud technology will also become a source for self-driven bots that can perform multiple functions from the same data. Vendors offer cloud bots that can reduce the infrastructure setup cost as well.


RPA in ERP

With cloud deployment becoming mainstream, Robotic Process Automation (RPA) will have a significant role to play in ERP software. Integrating RPA with the ERP system would provide a centralized platform to manage business processes.
Integration of ERP and RPA would lead to better customer experiences. Through a centralized source of data, companies can deploy continuous triggers for one task to another. The entire process will be seamless, and streamlining automation activities would become easier. On top of that, the employees would have access to the processed data without the hassle of searching in different systems.


Faster Adoption

The latest RPA adoption trend is the biggest one of them – the quick adoption overall in all sectors, domains, and industries. The pandemic has driven companies to look towards RPA as the first step towards digital transformation.
This could be called a meta trend – but the biggest one, nonetheless. Work-from-home is encouraging companies to install bots that can take care of internal processes. Not only that, customer-facing bots are now a new reality. In fact, reminder calls for payment due, service notifications, etc., are now taken care of by RPA software bots.
Read more: Pros and Cons of RPA Technology for Digital Enterprises
Conclusion: RPA Trends are Multiplying
The latest trends in RPA do not stop at these 7. With innovation becoming the pillar for improving business performance, Robotic Process Automation adoption is sure to skyrocket in the coming years. RPA is not an option anymore – it is becoming a necessity for modern enterprises to achieve their profitability objectives. Therefore, by carefully analyzing which trends businesses can capitalize on, they can better leverage them for automating business processes.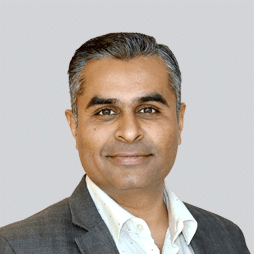 Shardul Bhatt
Shardul strongly believes that the potential to surpass expectations is inherent to each individual. He is committed to helping each and every member at BoTree achieve their dreams and get the most out of their lives. He has a strong technical background and has been in the industry since 2002. He is building BoTree since 2012. He loves to read, exchange ideas and travel.
Choose Your Language
Subscribe to Our Newsletter