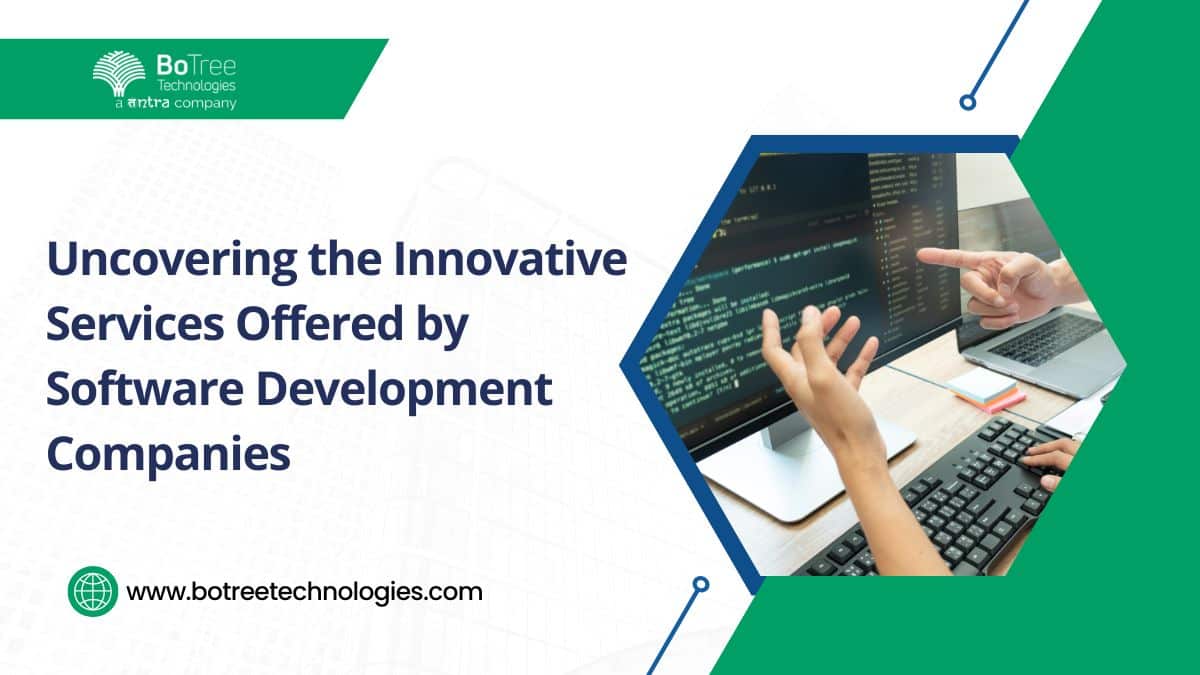 Uncovering the Innovative Services Offered by Software Development Companies(Updated)
Software development is an umbrella term. Most people consider it as building new software. However, it is much more than that. Even upgrading a system is a form of software development. With the business world advancing towards digitization, software development projects are multiplying in their scope and offerings. Creating and maintaining a product are two traditional software development approaches.
The new-age economy and startups focus heavily on digital transformation. Therefore, a software development company provides a plethora of services. A simple mobile or web application is the basic understanding of software development for most people. In today's world, software development services are more diverse than ever.
In this article, we will highlight the services that software development companies provide. All companies offer more or less the same services. Some software development service providers also offer training and courses for developers. Only a few companies adopt a unique approach to software development where they equip startups with all the physical and virtual resources. 
Explore the Range of Top-Notch Services Delivered by Software Development Companies
Software development companies build both off-the-shelf and need-specific software. The software development process focuses entirely on the customer. The majority of companies offer solutions to specific problems — whether they are related to new products or upgrading existing ones.
Here are the top services that a software development service company offers:
Custom Software Development

Nearly every company offers custom software development. Businesses that want to solve a specific problem or want to deliver a particular solution to a market segment generally opt for custom development.
It involves a comprehensive software development process. The company identifies the need, develops the software, conducts testing, and launches it to the market. Custom software is specific to every company unless it wants to sell the solution as a SaaS product. There are development teams that write the code for such products and maintain them after the deployment.
Mobile App Development

Software development involves web development and mobile applications. Mobile applications are growing rapidly as the number of Smartphone users multiplies. In fact, they spend 88% of their time on mobile using applications.
Mobile apps are also a business priority. It is at the top of the software development services list. The pandemic drives enterprises to reach customers where they are present at all times – on their smartphones. Mobile app development involves cross-platform development for both iOS and Android devices.
Enterprise Applications

The general audience might relate software development projects with consumer-focused apps like Spotify, Netflix, Instagram, Facebook, and more. Software development goes beyond that — enterprises need systems and portals for internal operations management.
Enterprise applications include customer relationship management systems, ERP systems, content management systems, and others. These systems ensure the smooth working of the business. The users of these software products are the business employees and stakeholders related to them. Enterprise applications surpass traditional software development and give companies a competitive edge.
Digital Transformation

The latest addition to the software development services portfolio is digital transformation services. Software development companies are now digital product partners who provide modern-tech solutions to companies.
It involves artificial intelligence and machine learning solutions, robotic process automation (RPA), cloud computing, augmented and virtual reality, and the internet of things. These technologies are delivering efficiencies and providing new opportunities to enterprises for scaling their business. A software development company helps businesses stay relevant by implementing these technologies.
IT Consulting Services

The service has been there for years – but its effectiveness is now clearly visible. Software development companies provide IT consulting to ensure startups and enterprises have the right IT strategy to deliver successful products.
IT consulting services involve product road mapping and outlining a plan that maximizes efficiencies and eliminates any bottlenecks. Companies may need consulting for their existing products, upgrading the product version, redesigning the IT solution from scratch, and more. IT consultants help the business reach its goals and achieve IT objectives through technical consulting, support and maintenance, networking systems, and IT functions management.
Web Design and Development

The most useful software development service is web design and development. Enterprises need a website to stay relevant in the market. Building a website and web application lies at the core of every software development services company.
Web design involves UI/UX design for a website. It includes the layout design for the website and building the blueprint. Web development comprises converting the design into a functional application. Web apps do not require customers to download an application – they are easily accessible on the browser. Software companies have an excellent knowledge of web development for different industries.
Innovative Product Engineering

Only a few companies, such as Tntra, provide innovative software product engineering. However, the demand for such software development services is increasingly multiplying. Startups and enterprises get an innovative ecosystem to build sustainable products. There are physical and virtual resources to help companies transform their ideas into reality.
The open innovation ecosystem or platform also provides access to mentors and domain experts. The focus is also on IP retention – the knowledge gained while building the product. The ecosystem nurtures and equips companies with the right resources to achieve profitability through their products. 
Conclusion:
Software development projects are no longer limited — every project involves an amalgamation of technologies, industry experts, and domain knowledge. As new tech becomes mainstream, software development companies offer integrated services to help businesses serve modern customers.
The growth of software solutions is primarily because of digitization. As the internet and smartphones reach remote areas, the need for product development increases. Businesses want to serve customers that they couldn't reach once — and software is the way to do that.
Contact our software developers today for a FREE CONSULTATION.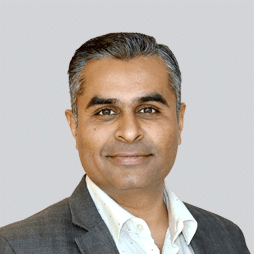 Shardul Bhatt
Shardul strongly believes that the potential to surpass expectations is inherent to each individual. He is committed to helping each and every member at BoTree achieve their dreams and get the most out of their lives. He has a strong technical background and has been in the industry since 2002. He is building BoTree since 2012. He loves to read, exchange ideas and travel.
Choose Your Language
Subscribe to Our Newsletter