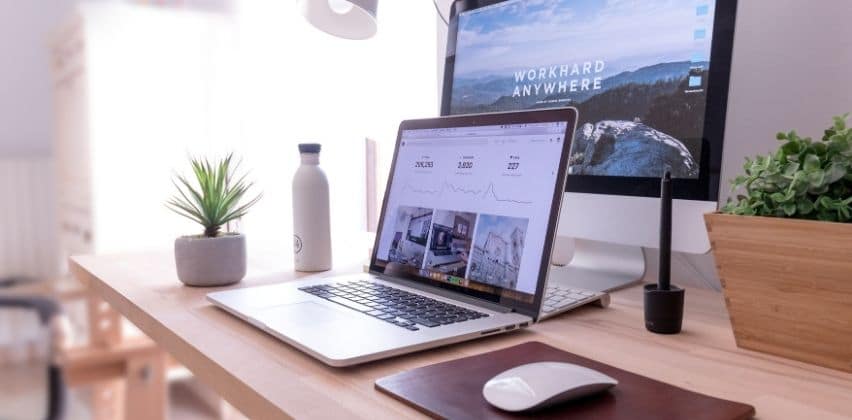 Top Web-App Trends to Watch out for in 2022
The internet has a lot of websites today, around 1.8 billion or even more than that. They all have a different purpose, concept, and design. But if you ask me, how many of them follow the latest web development trends, the answer will be 'very few.'
Technology evolves rapidly, and web development is also part of it. We witness many new trends emerging every year, and if your company has a website, it is essential to keep track of all these trends to ensure that your website is up to date.
Top Web-app Trends
Here's a checklist of all the latest web-app trends that businesses should take note of.
Progressive Web Applications:

There are a lot of advantages that advanced web applications bring. For one, online push notifications and offline operations create a user experience similar to native apps while being lighter and faster to download. The development process is far less challenging when compared with native applications. The developer has to upload the app to the server without buying any app store license.
Many big companies such as Pinterest, Forbes, the Washington Post, and Starbucks have built advanced web applications to provide a fast and responsive customer experience for their users.
Artificial Intelligence:

Artificial intelligence is not new to web development companies. A lot of firms around the world are working towards harnessing integrated solutions related to AI. Machine learning algorithms help businesses with automation to predict the market.
There are many ways companies can make their websites intelligent. One way is supervised learning that helps AI learn data from your website that helps you chart effective strategies based on user behavior.
The second way is unsupervised learning, where AI explores self-learning website applications. Here you deploy the AI on your website, which analyzes the real-time data, processes it, and provides an interactively intelligent response to the user's requests.
Using statistical and cognitive analysis, the website receives the capability to process the information on any scale. It can give you the customer's requirements to serve their interests properly.
Chatbots:

Chatbots are one of the most underrated innovations in modern times. They are the module of voice recognition and cognitive intelligence technologies. With the use of speech recognition technologies, chatbots have come to have unlimited applications.
Bots aggregate data from users using a series of questions then analyze it and develop smart product solutions. If you want assistance in marketing issues and you are going to a digital marketing website, you can find the chatbot and ask questions.
The bot reserved tries to resolve the issue by predefined answers; if not solved, it then passes the query to a higher authority. It often saves a lot of resources for the company and time as many issues can be resolved using the chatbot only. Search quick support can help businesses to grow at a rapid rate.
 Voice Search Optimization:

Voice optimization is gaining popularity day by day, and with the improvement of smartphones,, it'll even grow more. As per a report from TechCrunch, around 66.4 million Americans own a smart speaker in their home. It is gaining so much popularity as users can speak, and results are immediately displayed on screens. User experience in smartphones can be improved by making search engines faster, more convenient, and by providing more accurate results.
Almost a third of 3.5 billion searches are performed daily using voice searches on Google. But not only does the user benefit from the use of voice recognition, but if properly optimized, your website can come up first during the user's voice search.
Accelerated Mobile Pages:

Google seriously wants websites to look good on mobile devices too. This is where accelerated mobile pages come into being. Accelerated mobile pages were first introduced publicly in 2015, and since then, it has become a popular way to optimize your website.
The technology was introduced to make websites load as fast as possible. If we compare AMP pages, it takes about 2 seconds to load them compared to 22 seconds of non-AMP pages.
AMP pages are very crucial for e-commerce websites. It helps sell more products from your eCommerce platform if you have an AMP website compared to non AMP. A study has also shown that even a second delay in a website's load time can reduce the conversion rate by 7%.
This is why websites like The Washington Post, The New York Times,, and The guardians were among the first big publishers to adapt to this. Also, news websites which adapt AMP are rewarded with a mobile carousel when search engine results are presented.
AMP has been proved to be a successful standard for news websites and eCommerce and lead generation websites. They get significantly better ranking in search results and improved website speed.
Dark mode and Low light UX:

Websites with dark mode have been trending for the past couple of years. So it is safe to say that the trend will continue to dominate in 2021 also. The websites look pretty good even in broad daylight with dark mode.
Many applications and websites do provide dark mode, but you have to go deep in settings to enable it. But we are seeing more websites providing an option to switch between dark mode and light mode. Future updates may even bring the option to schedule dark mode and light mode. If someone is visiting the site at night, then dark mode can provide great visibility.
One of the reasons why dark mode is gaining popularity is because of improved displays like OLED and AMOLED. Now more and more devices use these types of displays as they are color-accurate and consume less power overall.
Wrapping up
2021 is already here, and it is time to realize that technology has redefined software development entirely. Under the covid-19 pandemic circumstances, businesses have learned how to operate remotely using all the latest web development trends offered. In case you still have not updated your company website with the new trends, go ahead and do it today.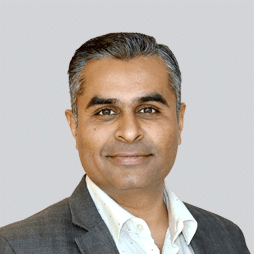 Shardul Bhatt
Shardul strongly believes that the potential to surpass expectations is inherent to each individual. He is committed to helping each and every member at BoTree achieve their dreams and get the most out of their lives. He has a strong technical background and has been in the industry since 2002. He is building BoTree since 2012. He loves to read, exchange ideas and travel.
Choose Your Language
Subscribe to Our Newsletter