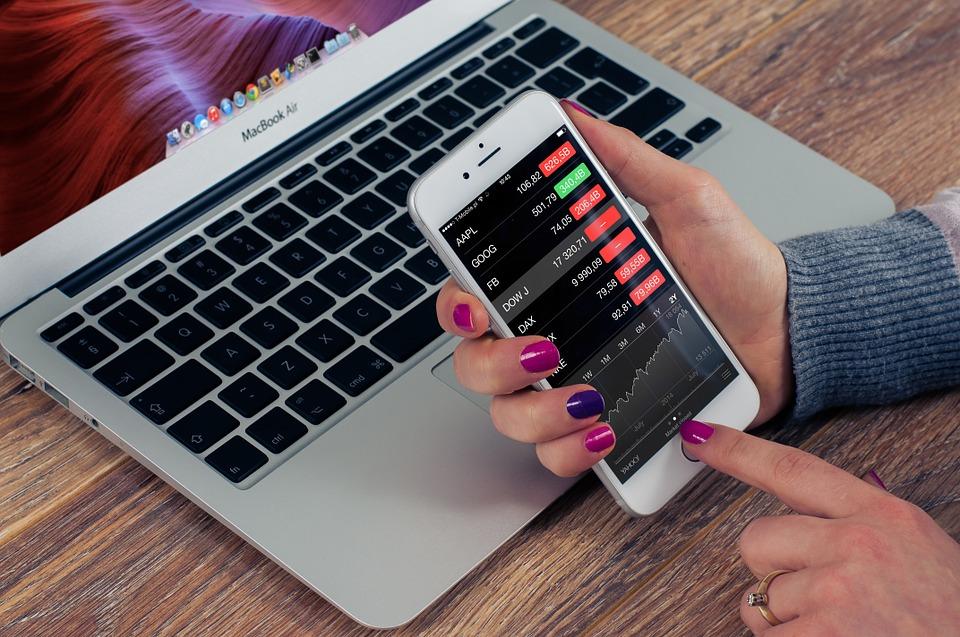 Ways In Which A Mobile App Helps A Business
The world of business is getting tougher day by day and marketers are looking for better and more effective for their clients to reach out to their target audience. The days of traditional marketing where the print media played the most significant role, is long gone. For that matter, even the traditional ways of online marketing using websites and the best content marketing.
Today is the world of technology and wherever you look you will see technology is being used at its fullest. People now use their smartphones even more and the traditional desktop computers have taken a backseat when it comes to looking up in the internet for a specific information, news or research related topics.
In this given situation, where mobile devices rules supreme, you will need to make the most and put in your best efforts to reach out to these mobile users more, faster, comprehensively and in a much better way. In fact, a majority of businesses rely on their mobile users to gain high traffic and prospective customers, whether it is LibertyLending.com or any other.
One of the best and most successful ways to reach out to the mobile users is by creating and launching a mobile app. This app will help your business in ways that that you may not have ever imagined. Here are some of the ways.
Things Businesses Look for
If you are into business you will know that every business owner is looking for three specific things every day through their business operation. These are:
How to increase sales?
How to improve efficiency?
How to build a loyal customer base?
All three are most crucial for a business to succeed and in a way all three are well connected with each other. It can even be said that these are the top three things that are in the minds of every business owner of today.
It is thought that all entrepreneurs are a special breed, they work harder as compared to any other average person working for longer hours and investing almost all of their resources into their business or vision in order to achieve their set goals.
Building a Loyal Customer Base
It is the dream of the entrepreneurs that makes them look for alternate ways to improve their business, always. With an intention to achieve all of the above, they do a lot of research to find ways to do it.
As said earlier, all the three things are important for the business but perhaps building a loyal client base is most important. This is because this will in turn result in creating more sales opportunities with higher conversions which will eventually ensure the efficiency of the business and its success.
Therefore, looking for a solution to build a better, larger and more loyal customer base is the primary objective of the business owners today. This is where a mobile app comes into play.
It enables businesses to tap the growing number of mobile users to increase their traffic, conversion, sales and business revenue, exactly in that specific order.
It also ensures that this objective of the business owners is achieved much faster than any other conventional ways of business marketing.
According to research it is found that businesses that encourages a loyalty program usually generate sales that is typically 20% more than the businesses that do not care to have one.
Rise of Mobile Apps
That is what loyalty is about and that is what you should create with you mobile app. Since its launch, the mobile app development has grown significantly in leaps and bounds. There are several companies, especially the small businesses that develop and use a mobile-based loyalty program.
This has given rise to mass mobile apps creation and use and there are lots of companies that will develop one for your specific business. Just make sure that when you choose such a company to design your mobile app, they are exactly the people you will want to work with and they understand your needs and delivers exactly that to you.
Things a Mobile App can do
A mobile app can literally do a lot of different things, both in your personal life or for your business.
It can be your easiest means to access information
You can play games
You can make your financial dealings and banking
You can monitor your home
You can communicate and now with the increased use of mobile phones
You can interact with your local businesses as well.
Typically, all those business owners having an insight to accept this marketing channel can display their ability early and understand their customers in a much better way. They can find out where exactly their customers are located and what are the best ways to engage with them more effectively.
Ideally, the move to mobile utilization is not a new concept. It is just an improvement in the ability to use it in a much better way by the small and medium size businesses that has made it all the more important in the current business scenario.
Help to Businesses
If only you can use a mobile app properly, you will be able to achieve the best results for your business.
With the variety of different types of loyalty programs included, it can help you to increase your sales significantly. Each of these programs are carefully engineered to make the customers come back for more and spend more. You can use rewards in several ways for that including:
Tiered levels which will incentivize the customers to proceed through the different levels so that they get the top rewards for performing any predefined actions such as sharing an image or a message. This will eventually help you to push the bottom line.
Lastly, with the integrated shopping carts and other key functions you can increase the efficacy of the app and increase your digital footprint and boost your sales figures.
Therefore, a business app is something that every business owners of today must focus on.
---
At BoTree Technologies, we build enterprise applications with our Mobile Dev team of 20+ engineers.
We also specialize in RPA, AI, Django, JavaScript and ReactJS.
Choose Your Language
Subscribe to Our Newsletter