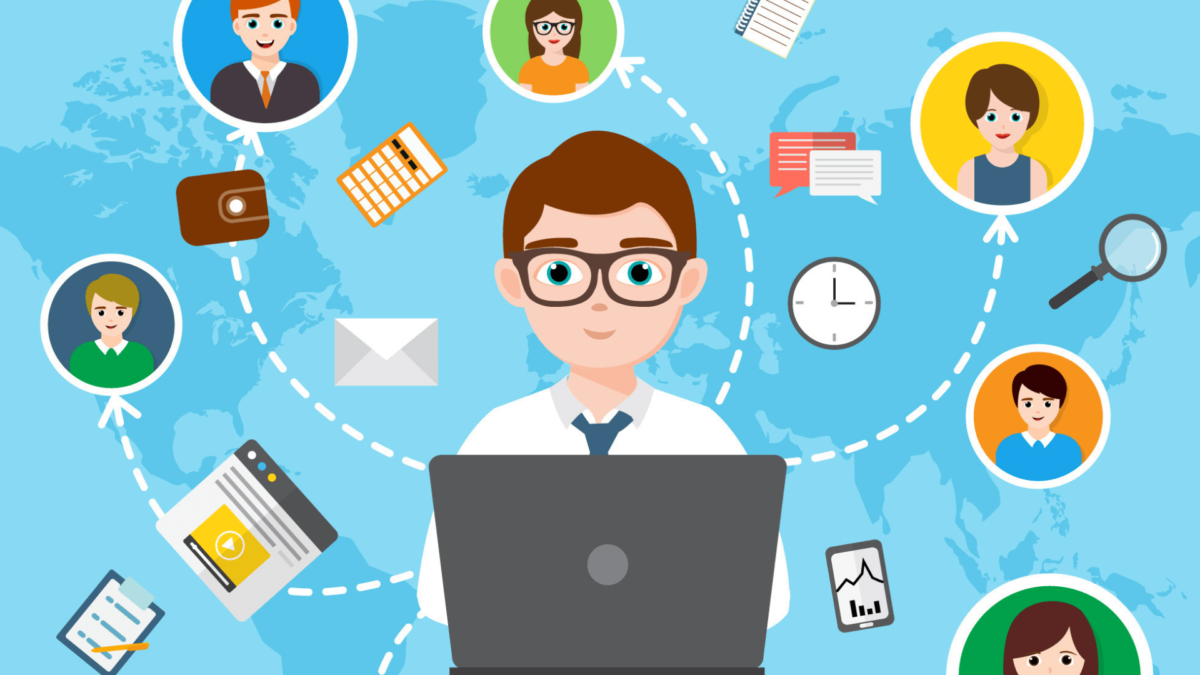 Top Influencer Marketing Platforms to Boost Marketing Campaigns
Questions like these are now common in the influencer marketing circle.
Do people listen to influencers in 2019?
Is influencer marketing still profitable?
Are influencers still trustworthy?
The move from Instagram and Facebook to AI and Chatbots has disrupted the digital marketing industry. While advocates of omnichannel marketing (marketing through all channels, read here) may question its effectiveness, influencers still play a major role in shaping up a brand's online presence. This resulted in building an influencer marketing platform market that now serves brands from all horizons.
The influencer marketing industry witnessed a strong wave in 2016. Instagram influencers became celebrities; fashion, fitness and electronic industries were booming, and consumers paid a high price for recommended products.
For brands, the big news was that influencer marketing delivered 11X more ROI than traditional digital marketing methods (Nielsen 2016). The IT industry recognized the need for influencer marketing platforms which almost became an overnight success. Now influencers and brands had a place to connect, collaborate and capitalize on their influencer status and marketing capabilities respectively.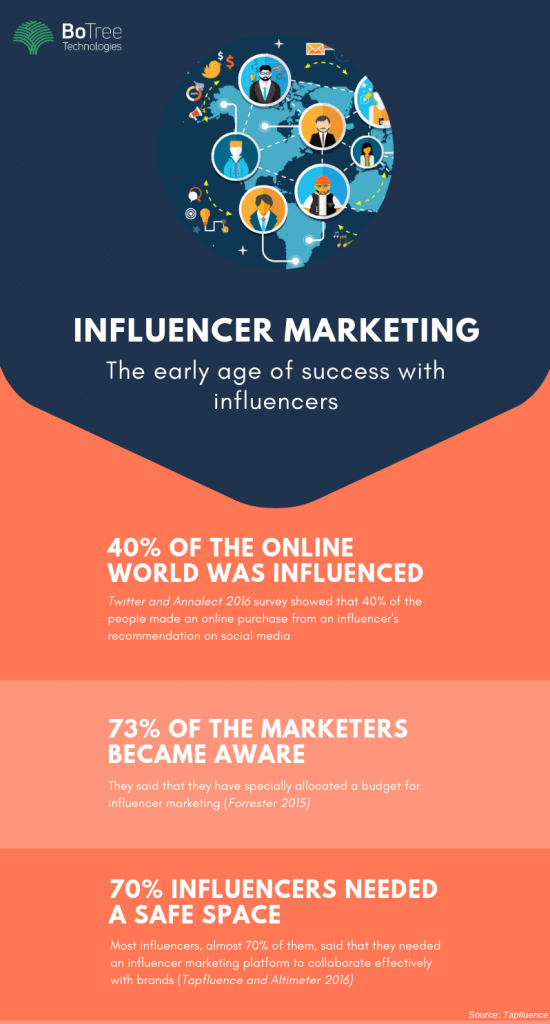 You might ask "70% Influencers needed an Influencer Marketing Platform? Really?"
Imagine you're an influencer with 50,000 followers on Instagram. Your main aim is to keep your followers engaged with high-quality content. You also need to earn. You have heard about influencer marketing but don't know where to start, whom to pitch, which brands are worth it, etc. Once in a blue moon, you get a deal but that's it. You're back to ground zero. From a brand's perspective, finding new influencers is a tedious task and they don't know who's authentic and who's not.
Discrepancies like these led to the creation of influencer marketing software. It brought in new opportunities for influencers and brands to connect and collaborate. Influencers were now easier to find and brands became simpler to connect with.
By the end of 2018, there were 740+ Influence marketing platforms and agencies present in the industry.
Top Influence Marketing Platform: The Flow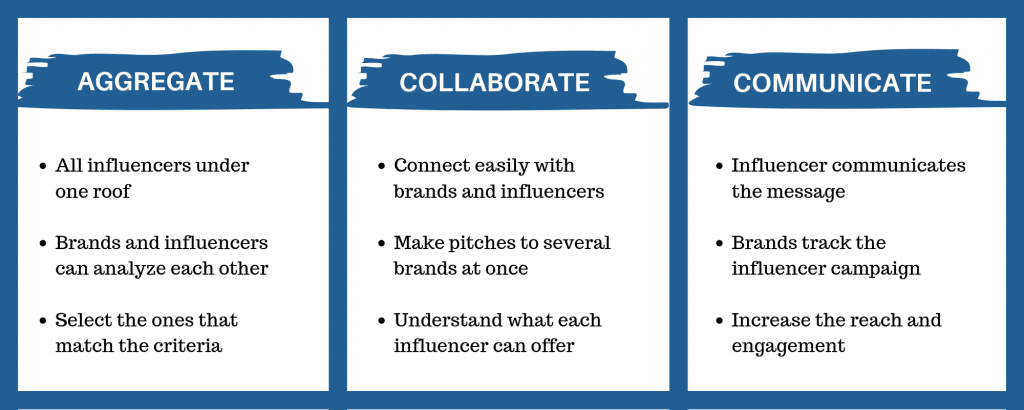 Best Influencer Marketing Platform: Facilitating Influencer Relations
The top influencer marketing tools like Buzzsumo, Scrunch, TapInfluence, Klear, etc. have one thing in common – they understand its effectiveness. Influencer marketing has been a part of the digital marketing portfolio for companies all over the world. Motorola, Pepsi, Sony, Dunkin Donuts, all have yielded high returns by investing in an influencer.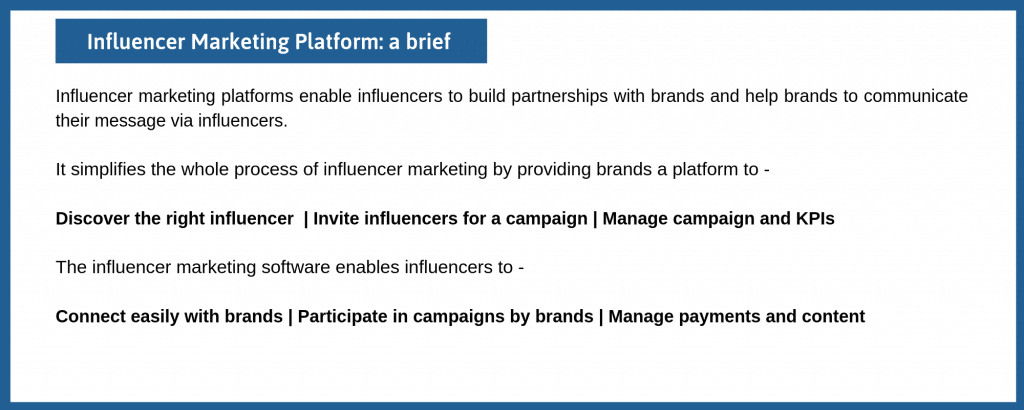 However, when influencer marketing caught the attention of big brands like those mentioned above, influencer marketing platforms became more popular than ever.
Today, influencer marketing has touched new heights. Some might say that it's popularity has plunged in recent years, but it certainly continues to deliver results. It isn't easy to stand out today in the online world as it was in 2014. People keep on searching & surfing from website to website for making a single purchase decisions. They are informed, educated and determine what product best matches their requirements.
Yet, there are thousands of Micro, small, big, macro and celebrity influencers that continue to influence the decision-making process of consumers. Influencer marketing tools come in handy when there is such a huge market of influencers and brands, which is expected to reach $10 billion by 2020.
Read Also: 7 things to know about an Influencer Marketing Platform
Influencer Marketing Platform: The process and models
Every best influencer marketing platform follows the same set of rules, be it at the back end (the development) or the front end (the UI). What matters is the user experience that facilitates the collaboration between influencers and brands. The platform breaks down the process into simple steps for a great experience for both the parties involved. To achieve their campaign objectives, brands utilize the platform by –
Aggregating the Influencers: The first step is to identify the right influencers that match the campaign requirements. The profiles of all the influencers in a particular category are available to the brand for analysis and they can select the ones that fulfill their criteria. While earlier it was a lengthy process to search influencers on every social media channel, today all influencers' database is available at the tap of a thumb.
Connecting with the Influencer: Once the influencers are identified, brands can connect with them using the platform messaging system. They can understand each other's offerings and based on that brands can recruit the right influencer for the campaign.
Activating the Influencer: Brands can collaborate with the influencers once they activate them and share the campaign requirements. Influencers will create content based on this and once approved, they will post it on their social media channels.
Campaign Management and Reporting: The influencer marketing platform allows brands to manage their campaigns and keep track of their objectives. Influencers can also share their reports which enable brands to analyze the effectiveness of the campaign.
Paying the Influencer: Once the campaign period is over, the brands make the payment to the influencer. The payments can be made directly using the platform and the influencer can acknowledge the payment on their behalf.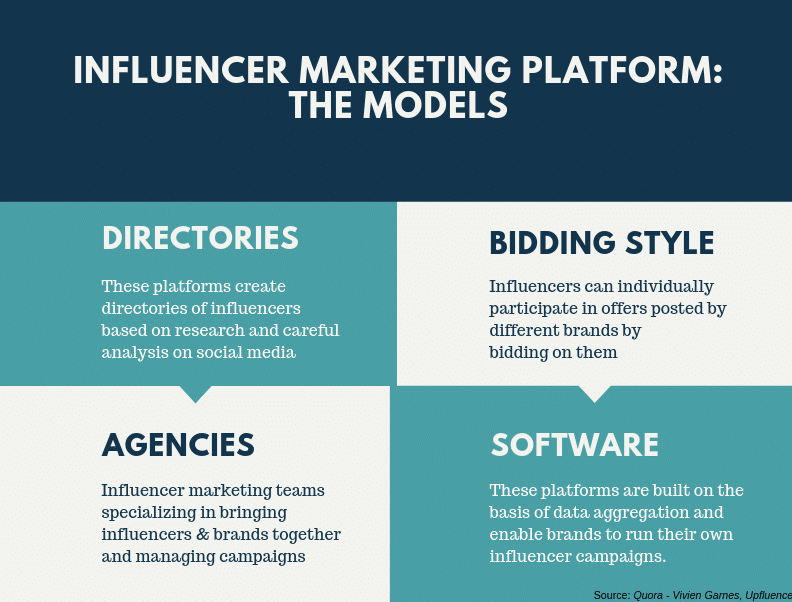 (Click here to know how you can leverage your influencer marketing capabilities)
Factors that Impact Influencer Marketing Efforts
In the past three years, Google searches for influencer marketing grew 1500% with "influencer marketing" is searched 61,000 times per month. Influencer platforms came into action to enable the scaling up of a brand's influencer marketing efforts in this huge competition.
Platforms that offer influencer marketing services provide a list of millions of qualified influencers that can help a brand. These tools can help them build a campaign and influence the right audience by leaving a long-lasting impact. The platforms offer a plethora of features that assist in finding, selecting and managing the influencers. With the power to scale, platforms scour the internet for the influencers and deliver qualified prospects to the brands. It is based on several factors including –
Number of followers
Previous influencer performance
Content engagement
Location and language
Targeted Niche
Leveraging an influencer marketing platform is based on the long-term goal of the brand. Platforms & tools provide a larger scope of discovery if they are implemented properly. But there are several factors to be considered that impact the utilization of an influencer marketing platform:
Determine the timeframe within which you want the campaign to be launched. Platforms are the right choice to fulfill long-term objectives.
Platforms will offer a diverse set of influencers that have an authentic voice and can influence a big audience rather than a target niche.
Building long-term relationships with influencers are enabled through some of the top influencer marketing platforms but are relatively low in responsiveness for one time projects.
The costs for finding and recruiting an influencer through a platform are a big factor in scaling your influencer marketing efforts.
Focus on your KPIs to find out if the influencer marketing platform can fulfill your requirements or not.
If you're ready to discover how you can scale up your influencer marketing efforts, View our case studies!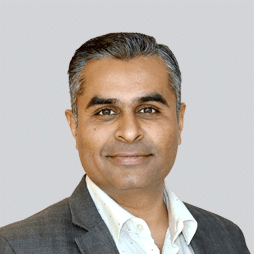 Shardul Bhatt
Shardul strongly believes that the potential to surpass expectations is inherent to each individual. He is committed to helping each and every member at BoTree achieve their dreams and get the most out of their lives. He has a strong technical background and has been in the industry since 2002. He is building BoTree since 2012. He loves to read, exchange ideas and travel.
Choose Your Language
Subscribe to Our Newsletter