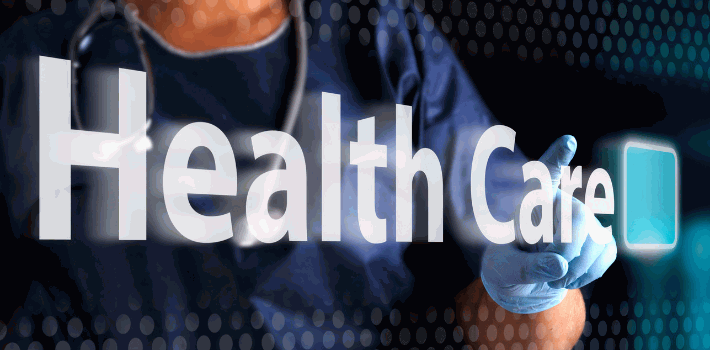 Why Choosing Laravel is a Smart Decision for Developing Healthcare Application?
If you don't want to make the same mistake as Nokia did by ignoring the latest technology revolution until they were left behind, choose the best enterprise framework like Laravel especially for developing your healthcare app. Why Laravel development services? Let's check out this article.
There is no denying the fact that with the evolution of the Internet, the whole world has gone mobile. Several studies show that more than nowadays most industries are striving to offer online services, especially with the outbreak of the COVID-19 pandemic. Though the post-pandemic period starts, the whole world is already accustomed to the new normal situation. The healthcare industry is not exceptional, the COVID-19 pandemic and the revolution of the Internet has triggered the need for healthcare companies to start offering remote online healthcare solutions or remote services by building effective healthcare applications.
So, when it comes to healthcare app development, Laravel enterprise solutions are getting popular among healthcare app developers. It is because Laravel offers everything that a healthcare app requires such as data privacy, security, and data interoperability especially when you are in the hands of a professional Laravel Development Company who can effectively customize your mobile application based on your needs.
Read more: Why is Laravel Development Perfect for Your Enterprise App?
A Brief Overview of Laravel:
Laravel is one of the most popular PHP-based open-source web frameworks that can effectively support custom app development. Laravel framework comes with a wide range of features and functionalities that support easy mobile development by providing some amazing and powerful database tools. Thus, a Laravel web development company has emerged as a popular solution not only for the healthcare industry but also for all industries. Now look at the features that you can incorporate into your healthcare app by utilizing Laravel:
HIPAA compliance
Secure interoperation
Built-in applications
Debugging
Load management
Data backup
Storage
Patient Communication
Audio Transcriptions
Many more
Why Choose Laravel for Healthcare App Development?
Needless to say, several challenges come to accepting and normalizing digital healthcare software solutions, but Laravel makes it easy for both the developers and the healthcare providers to resolve the challenges. How? Look at the ways how Laravel addresses healthcare challenges:
State-of-the-Art Security:

One of the most important factors that business owners are mainly concerned about is the security of their app. But when you hire Laravel developers, you don't have to worry about the security of your app. It is because Laravel comes with top-notch security for building a business app including a healthcare app.
It will keep all the details of your patients and other personal information secure during the app development process. In addition, Laravel can also offer robust security to your app from any sort of breach or hacking. This is the main reason why you need a highly secure app development framework like Laravel for your healthcare app.


Easy Programming:

Being an open-source framework, Laravel offers ease of programming. It simply means that even the budding developers at the best Laravel web development company with little technical knowledge can build a robust app.
But still, it is good to hire a professional firm that can offer you the best Laravel Development Services with the top practices to craft an exceptionally well and feature-rich healthcare app.


Built-in Project Environment:

Laravel makes it easier for developers to manage several things in the app development process. It is because the framework is built in such a way that can simplify the complex as well as lengthy programming tasks for the developers.
It is because the framework provides a more structured and effective coding way for web app development. Thus it supports faster development.


Smooth Traffic Management:

When you are developing a business app, it is obvious that your focus remains on bringing in a considerable amount of traffic to it resulting in several queries. But managing a huge load is not an easy task.
Here, Laravel can help you with its unique message queue system to help you manage the load and at the same time keep your web hosting server in a good state.


Effective Communication:

Healthcare business involves a wide range of patient handling and communication with several health specialists located in different regions of the world.
Here, the Laravel framework can be the best option for your healthcare app development project as it also comes with an optional carbon package that makes the time and date management process much simpler.


Data Exchange:

Most applications need to be integrated with other external services. So, if you want to build a healthcare app that can be integrated with some external services, Laravel can help you make this task easier. For example, Laravel effectively handles several great tasks such as transactional emails, accessing remote servers via FTP, etc.
Again when there is a need for custom integration, Laravel allows developers to create a service and then use GuzzleHttp within that service for consuming 3rd party APIs.


Fastest Growing Framework:

The Laravel community is considered one of the fastest-growing communities. It simply means that with Laravel you will feel confident that you will get any kind of help and support even after the deployment of your enterprise-level app.


Laravel Ecosystem:

Laravel's ecosystem is also growing rapidly. No matter which industry you serve, there is a solution for you. In addition, you can find thousands of open-source packages with Laravel that will help you solve any common problem.
Wrapping Up:
In this digital world, every industry initially needs an effective website to grow and flourish in the market. But nowadays only a website is not enough to fulfill your business objectives, visions, and most importantly your customer demands especially when it comes to major services such as healthcare business. Here your business demands an exclusive app which is the more convenient and latest version of a website. But before you build an enterprise app, make sure you consider several things such as choosing the right framework, hiring the best development company, and many more.
So, after reading this article, if you have decided to go for Custom Healthcare Software Development, choose the best and professional Laravel Development Company to get the best benefits from your business.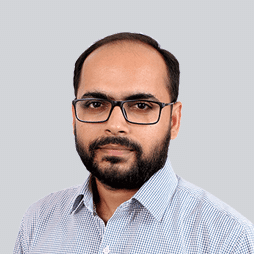 Parth Barot
Parth is the co-founder and CTO at BoTree Technologies. He has worked on building products in different domains and technologies. He is now managing research and pre-sales by supporting it with his problem-solving approach.
Choose Your Language
Subscribe to Our Newsletter