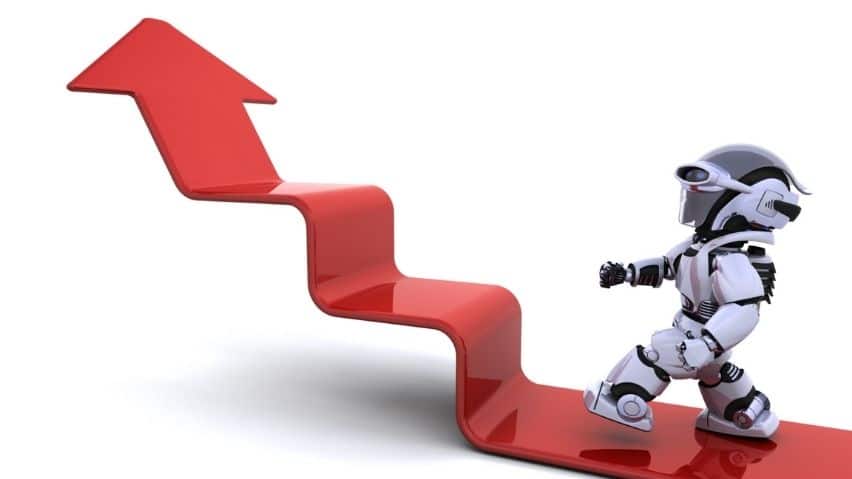 6 Step Guide on Successfully Implementing RPA
Robotic Process Automation is the most talked about technology amongst enterprises these days. While manufacturing units want to automate their assembly line, IT companies look to automate their mundane & repetitive office tasks.
Today, enterprises have realized that employees waste a lot of time doing tasks that machines can do better and much more efficiently. This RPA implementation has the driver of productivity, accuracy, and overall organizational growth.
Not only RPA solutions increase your productivity – they are highly cost-effective, and the return on investment is incredibly sound.
Mckinsey, the popular auditing & research firm, conducted surveys which showed that RPA implementation delivered 30% to 200% for some in the first year.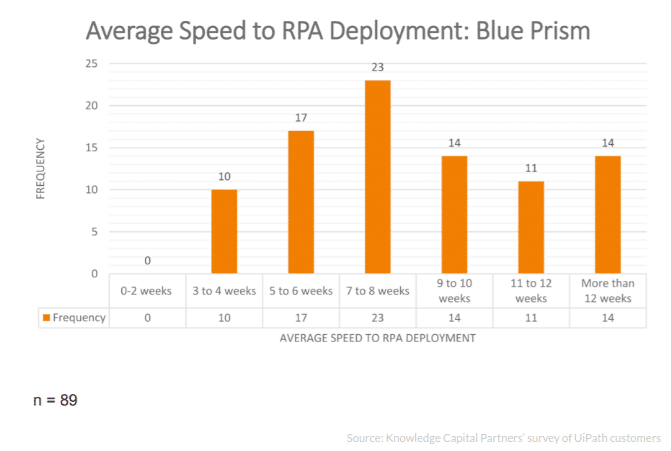 Read Also: 11 RPA use cases in Different Industries
Why is Robotic Process Automation Implementation essential?
Unless you want to lose a lot of time, money, and efforts on routine tasks, RPA is an essential technology to implement. RPA services will automate your IT infrastructure at the administrative end and help your employees to focus on creative & decision-making activities.
Wouldn't it be good if your start employees could focus on making strategies of growth every day instead of spending 2 hours every day in collecting paperwork? Robotic Process Automation technology can help you to achieve that.
Here are a few reasons RPA implementation is essential for you:-
Give employees a boost of productivity
Place boring, routine, and repetitive tasks on machines
Cut down your time taken to complete tasks by 50%
Provide a complete digital transformation to your enterprise
Help your employees coordinate better with bots & machines
Why do Enterprises fear RPA?
No, employee turnover is not the main reason enterprises are scared of RPA. One of the major reasons companies complain about robotic process automation technology is that they are uncertain about it and don't know where to start.
Will RPA consulting give them the desired results? How will bots be able to perform complex processes? What is the ROI and is it justified? Such questions create anxiety and lead enterprises to doubt the effectiveness of RPA implementation.
Enterprises need to understand that robotic process automation is in fact, easier to implement and work with. It is also a faster means of achieving operational efficiency rather than cutting costs on other processes like hiring, material acquisition and many more.
In this article, we are going to remove all this uncertainty by laying out the 6 key steps in RPA implementation for your enterprise. By the end of this article, you'll gain a deeper understanding of how RPA works and how you can easily implement it.
RPA Services: 6 effective key steps to enhance Operational Efficiency
At BoTree, we've come across several companies that are clueless on how to begin their Robotic Process Automation (RPA) initiatives. In their wild and hasty pursuit of getting maximum ROI, they falter with the right selection and application of automation solutions. The expectations should be realistic to attain the maximum out of robotic process automation.
Here is the 6 step process to a Successful RPA Implementation
1. Be Practical and Keep your Expectations Realistic
RPA services are not a magic wand that will instantly revive your operational efficiency and reduce expenses. They are like babies who are nurtured over a course of time. RPA solutions should be viewed as strategic tool to automate legacy systems and minimize repetitive manuals tasks. Departments like operations, finance, HR, IT can benefit immensely from RPA in order to improve speed and output quality.
2. Determine Proper Use of Robotic Process Automation Solutions
RPA can be a great substitute to highly repetitive and manual work. One should start embracing non-custom applications and also not forget business process management. It is also not necessary to completely automate every process to be effective. Some parts of the process can be identified that bots can automate. The processes which have minimal chances of any change are most effective when robotic process automation solutions are implemented.
3. Involving the Management Right from the Outset
Companies which have insights and data regarding areas of improvement with automation solutions are the ones who are at the forefront of process transformation and adopting RPA solutions. Senior management in such cases is active and have an established scope of work. In cases where the above scenario is not available, one should identify performers who can take risks and lead the RPA implementation project.
4. Keep an Eye on Early Advantages
Because of instant feedback, agile work processes benefit the most from robotic process automation solutions. Agile approach allows for constant assessment that identifies the most important component of the process for the end customer. Unlike traditional methods, agile is willing to incorporate changes, be flexible and adapt to respond to changes in effective ways.
5. Know how BPM and RPA work hand-in-hand
It's a prerequisite that existing business processes should align with RPA services for businesses to succeed. Companies have Business Process Management (BPM) tools and they should comply with RPA solutions to improve efficiency. There are ways through which current business practices can be integrated with RPA. Present manual steps in several operational processes can be replaced. RPA can be used upfront to process input data (e.g. applicant's information). However, with BoTree's RPA capabilities, companies won't need a BPM tool to automate their processes.
6. Be Prepared for Radical Changes
RPA may not necessarily replace all the business processes, but surely will bring a lot of changes. With RPA, the underlying processes and systems remain the same in most cases. In processes lined up for de-commissioning, one should tread with caution and identify new functionalities upfront. It is critical to make note of any changes that would invalidate the RPA solutions any time.
Keep Reading: RPA or AI – What will Benefit Your Organization
Conclusion: RPA Implementation isn't a bandwagon
You must have heard "everyone is getting on the RPA technology bandwagon". Far from the truth – RPA Is more of a necessity in times of crisis when your enterprise can't spend loads of money on hiring employees and training them to do routine tasks.
Robots are a one-time investment, and quite frankly, one of the most important investment you'll to improve your processes. RPA services are a boon to every industry that wants to reduce the complexities of business that employees face every day and help them achieve more productivity.
BoTree Technologies provides professional RPA consulting to businesses that want to achieve maximum efficiency with a balance of investment and efforts.
---
At BoTree Technologies, we build enterprise applications with our RPA team of 25+ engineers.
We also specialize in Ruby on Rails, AI, Python, Django, JavaScript and ReactJS.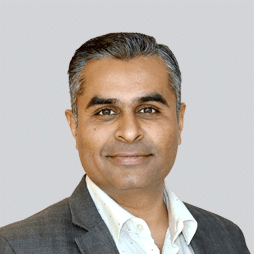 Shardul Bhatt
Shardul strongly believes that the potential to surpass expectations is inherent to each individual. He is committed to helping each and every member at BoTree achieve their dreams and get the most out of their lives. He has a strong technical background and has been in the industry since 2002. He is building BoTree since 2012. He loves to read, exchange ideas and travel.
Choose Your Language
Subscribe to Our Newsletter