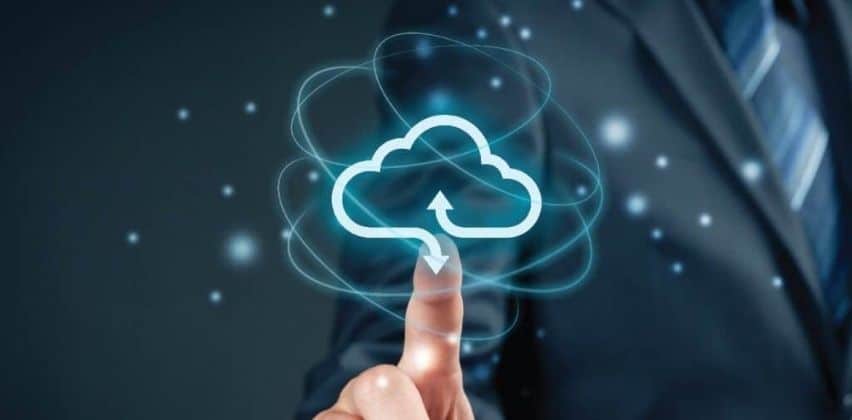 Top 7 Cloud Computing Trends Enterprises Should Know in 2022
2020 has turned the business world upside down. Everyone went virtual, and cloud computing emerged as a clear winner. Cloud services slowly revolutionized everything. Enterprises leveraged the latest cloud computing trends and technologies for home delivery service, remote health, and working from home.
Cloud infrastructure is essential for businesses to operate in the modern world. It offers them extra support, backup, and flexibility to operate the enterprise. The steep rise in demand for Amazon Web Services Company, Google Cloud Providers, and more clearly showcases positive signs for cloud computing.
The emerging trends in cloud computing are changing how enterprises work in 2021. The delivery of data through the cloud will become integral for any organization. Current cloud computing trends are accelerating business growth while decentralizing the operational system to deliver more efficiencies, economies of scale, and flexibility.
This article will highlight the top 7 cloud computing trends that will dominate in 2021. These trends have evolved as a result of cloud adoption during the pandemic. They will lead to better business performance for years to come.
Let's have a look at them.
Read more: Cloud Computing: The Booster in your Digital Transformation Journey
7 Top Cloud Computing Trends for Enterprises in 2022
Cloud services are slowly becoming the stepping stone for digital transformation. For AI, ML, and IoT to co-exist in the organizational system, cloud computing must be in place.
Here are the 7 latest cloud computing trends and technologies enterprises should know in 2022 – 
Hybrid Cloud Computing

MarketsandMarkets predicts that the hybrid cloud market will grow from $44.6 billion in 2018 to $97.6 billion by 2023, with a CAGR of 17 percent. Multiple cloud providers now offer hybrid cloud to store their sensitive data while using the managed resources from the public cloud.
One of the top 10 trends in cloud computing in 2020, hybrid cloud continues to entice organizations. It delivers economies of scale and single-panel management, making virtual operations seamless for enterprises. On the other hand, it provides complete security to the confidential information that might need private cloud protection.


Multi-cloud

To ensure complete safety and achieve maximum flexibility, multi-cloud appeared as one of the best cloud computing trends 2021. It enables enterprises to use multiple cloud services within a single network architecture.
The biggest benefit is to achieve backup functionalities. It eliminates the need to rely on a single cloud-provider for storing assets, deploying apps, and managing operations. It minimizes the risk of downtime and data loss by backing up valuable data on different cloud servers. Both private and public clouds can become a part of the multi-cloud strategy.


AI Implementation

Artificial Intelligence and Machine Learning are becoming significant enablers of cloud computing for enterprises in 2021. Companies can access multi-level functionalities with cloud like image recognition, language processing, recommendation engines, and much more.
AI majorly plays with data. While there are a few big data and cloud computing trends and challenges, smarter algorithms require real-time data accessibility. Smart cars, AI bots, etc., need cloud servers to operate and function properly. Data center will focus on improving the speed of AI solutions by delivering data through cloud services.


Hyper-scale Data Centers

MarketsandMarkets estimates that the hyper-scale data center market will grow to $80.65 billion by 2022. Scalability is the essence of cloud computing services. Hyper-scale data centers are one of the future cloud computing trends that is quickly gaining momentum.
Hyper-scale data centers enable enterprises to rapidly scale their operations through maximizing their storage and accessibility capabilities. They help in scaling up when demand increases and scaling down when there's a downfall. These data centers provide quick scaling and make the organization more efficient.


Edge Computing

The clear winner in the top cloud computing trends is edge computing. With the advent of AI, ML, and IoT, massive amounts of data generation is taking place. Enterprises are creating, collating, and processing more data than ever before.
This calls for edge computing, which enables enterprises to divide data centers into segments and work near the source. Delivering digital services to local users and hosts is becoming increasingly pertinent. Companies now want to work with data closer to them so that they can achieve efficiency in the service delivery process. Edge computing is like on-premise cloud solutions for enterprises.


Virtual Offices

One of the most significant emerging trends in cloud computing is the widespread adoption of virtual offices. The entire workstation would quickly move to cloud services so that employees can get flexibility in working. They can take advantage of the desktop-as-a-service model for virtual offices.
The service model ensures that enterprises are paying for the amount of time employees are using the workstation. It keeps the technology updated as well by eliminating redundant technologies that people are using. Virtual offices, therefore, are a result of cloud services that are enabling companies to develop a remote work environment.


Reducing Cloud Cost

Since cloud is the first step to organizational digital transformation, cost management is increasingly becoming one of the latest cloud computing trends and technologies. The decentralization of data is leading to higher operational costs, but there's limited control over the bottom line.
Cloud usage will inevitably grow. Therefore, there's a big focus on reducing the cloud computing costs. The pricing model can change from month to month, depending on the scalability factors. However, by eliminating spending on unnecessary acts, enterprises can save more money to invest in the cloud.
Conclusion: Cloud Computing Trends 2021 are the Future
Cloud computing is here to stay. The latest cloud computing trends and technologies are transforming how organizations used to work. Now, business performance involves a high amount of flexibility and the ability to work with data in real-time. Therefore, cloud deployment will emerge as a technology that will lay the foundation for future advancements.
At BoTree Technologies, we provide complete AWS and DevOps consulting for the integration of cloud services in enterprises. Our team of AWS developers can offer upscaling and descaling for cloud based on multiple business needs.
Contact us today for a FREE ESTIMATION on cloud deployment!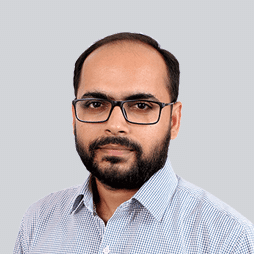 Parth Barot
Parth is the co-founder and CTO at BoTree Technologies. He has worked on building products in different domains and technologies. He is now managing research and pre-sales by supporting it with his problem-solving approach.
Choose Your Language
Subscribe to Our Newsletter