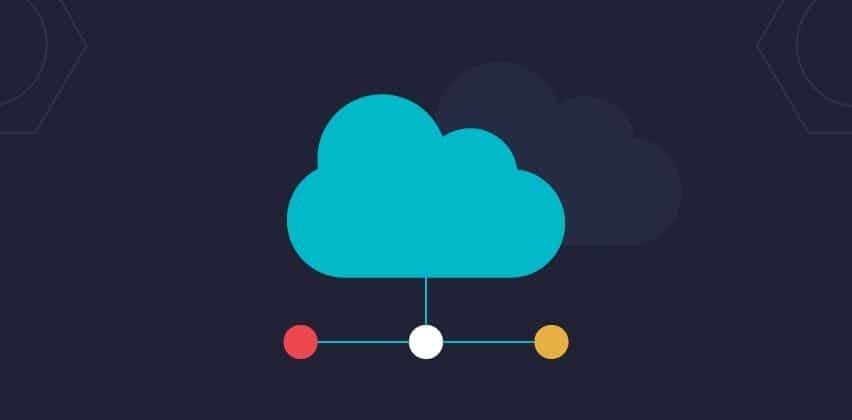 7 Reasons to Choose AWS as Your Cloud Platform
Cloud computing is on the rise, and AWS is emerging as the clear winner. With more than 40% market share of the cloud service market, Amazon Web Services is the leader in the industry. It offers cloud-based storage, virtual storage, and 70 other services to enterprises for their digital needs.
COVID-19 has driven companies to explore cloud computing more than ever. Amazon cloud business solutions enable you to move your organization to virtual channels. AWS cloud consulting is becoming popular as enterprises look to analyze how going virtual with AWS will help them reap the benefits of digital technology.
This article will highlight the 7 reasons to choose AWS cloud services for your enterprise. While there are other platforms like Google Cloud, DigitalOcean, Heroku, and more, we will see the AWS benefits that make it stand out in the industry.
Read more: Amazon AWS S3 - How to handle deprecated SSLv3 connectivity
7 Top Reasons to Consider AWS as Your Cloud Platform
AWS cloud management system now has over a million customers and generates $10 billion in annual revenue.  The platform is trusted by companies like Kellogs, Samsung, Unilever, Nokia, Netflix, Adobe, and most of the multinational giants.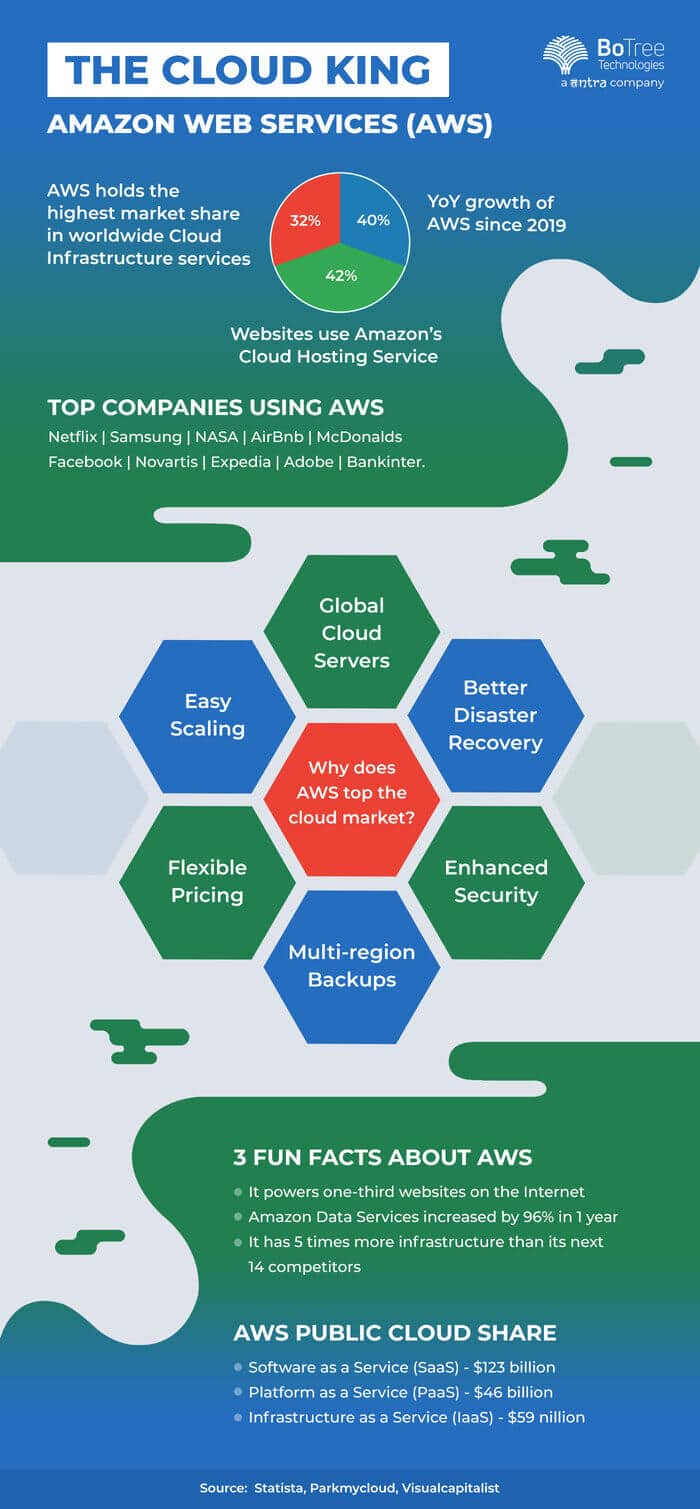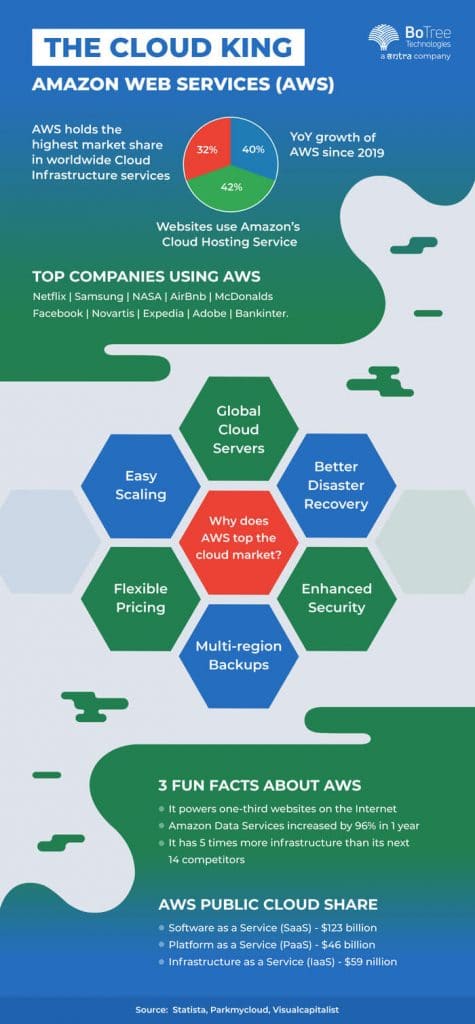 Here are 7 reasons you should choose Amazon Web Services as your cloud platform:-
Location
One of the biggest AWS advantages is that it is available in 44 different zones in 16 geographical locations. You can access the servers from any country you want. By hiring an AWS developer, you can access all the features from wherever you are. There are no regional boundaries on utilizing the servers as well.

Recovery system
Another of the most valuable AWS benefits is its disaster recovery system. The custom software development company offers a solution to recover lost data so that your day-to-day operations are not hindered. The cloud computing provider has a well-defined disaster recovery plan for enterprises of all sizes.

Better security
AWS, as a cloud service, offers enhanced security to protect your virtual organization. The data centres and servers have multiple layers of operational security. The best thing is that Amazon regularly conducts infrastructure evaluations to check for any security vulnerabilities. The Amazon detective makes security monitoring faster and much more reliable.

Multi-region backups
Since AWS cloud management system is decentralized, you can backup your important data in multiple regions. The platform offers AMIs and EBS snapshots mode of backing up. So even when your primary operational environment goes offline, your backup will not have any impact. You can also schedule backup across different regions.

Scalability factor
Auto Scaling and Elastic Load Balancing are two AWS tools that make scaling easier, while delivering high performance. You can scale up or down based on your requirements. Amazon Web Services has a massive infrastructure that can provide computing resources as and when you need them.

Pricing model
One of the top AWS advantages is its pricing model. AWS platform works on the pay-as-you-go pricing model. You don't have to pay heavy subscription fees for resources that you won't even use. The flexible pricing structure drastically improves the organizational bottom line, keeping cloud computing affordable for you.

Flexibility
Finally, one of the most important AWS benefits is its flexibility. It enables you to select your operating system, programming language, web application platform, database, and other services that you may need. AWS offers a virtual environment to load all the services that your application may require. It also simplifies the data migration process.
Amazon Cloud Business is the Future
All the big tech giants and software development companies use AWS services for their cloud computing needs. You can hire a professional for AWS cloud consulting to identify your computing requirements and how you can integrate your enterprise's infrastructure with the cloud platform. BoTree Technologies has a team of AWS developers who can assist you with cloud app deployment and building a virtual organization.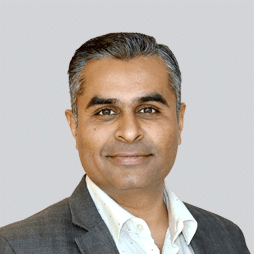 Shardul Bhatt
Shardul strongly believes that the potential to surpass expectations is inherent to each individual. He is committed to helping each and every member at BoTree achieve their dreams and get the most out of their lives. He has a strong technical background and has been in the industry since 2002. He is building BoTree since 2012. He loves to read, exchange ideas and travel.
Choose Your Language
Subscribe to Our Newsletter