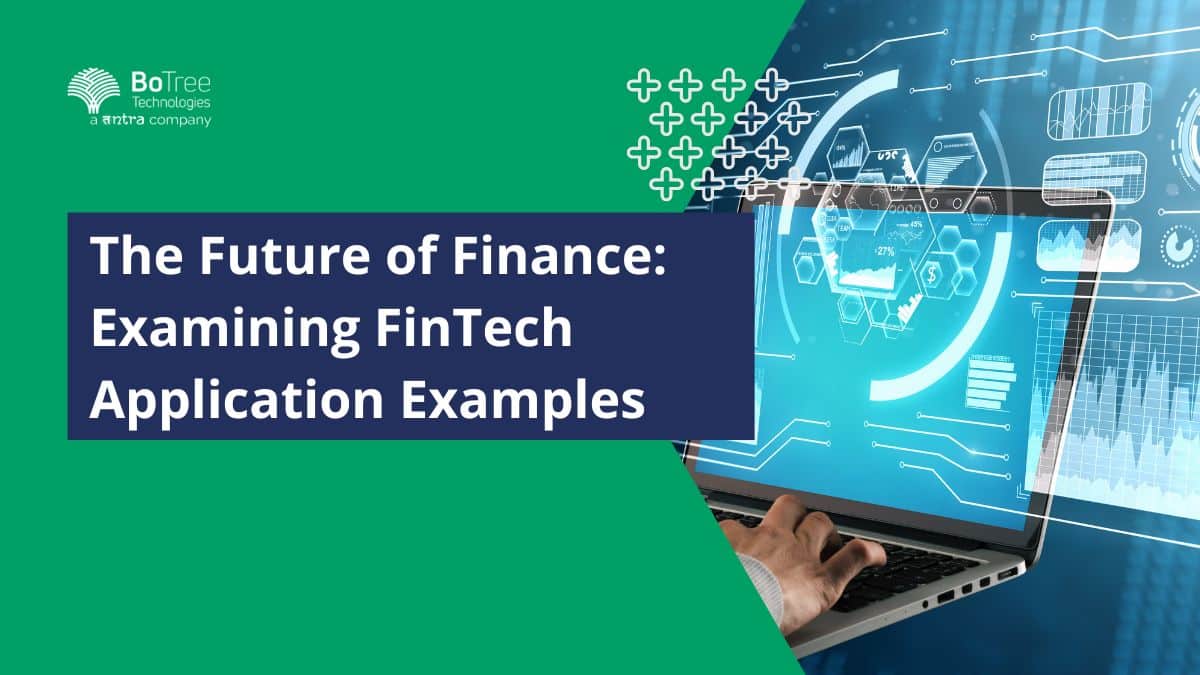 The Future of Finance: Examining FinTech Application Examples
The world of finance has undergone a revolution in recent years with the advent of FinTech. FinTech stands for financial technology and refers to using technology to offer financial services. FinTech applications have transformed the way we manage and access financial services, making it easier, quicker, and more accessible to people all over the world.
FinTech application development has opened up a new world of possibilities for consumers, businesses, and financial institutions alike. With technology, traditional financial services such as banking, investment, and insurance have been transformed, making them more accessible, efficient, and user-friendly.
From online banking platforms to mobile payment apps and investment portfolios, the examples of FinTech applications are vast and varied. The introduction of digital wallets has changed how we make payments, allowing us to store our credit and debit cards and loyalty cards in one convenient place.
P2P lending platforms have disrupted the traditional banking sector by allowing individuals to lend money directly to one another, bypassing the need for banks. And the rise of mobile payment apps such as Apple Pay and Google Wallet has made it easier than ever to make quick and secure payments from your smartphone.
In this blog, we will be taking a closer look at some of the most popular and innovative examples of FinTech applications that have transformed the financial landscape. From digital wallets and peer-to-peer lending platforms to mobile payment apps and investment portfolios, this blog will cover it all! So, let's dive in and explore the exciting world of FinTech applications.
Read More: How Much Does It Cost to Build a FinTech Applications?
The Most Impactful Applications of FinTech: Top 4 Use
The fast-growing FinTech application space is projected to reach $174 billion in 2023. It is predicted to reach $188 billion by 2024. Here are the top FinTech app users –
Mobile Banking

Mobile banking has become one of the most popular uses of FinTech applications. Customers can access their bank accounts, make payments and check their balances from their smartphones or tablets using a platform developed by a FinTech app development company.
Digital Payments

FinTech app development solutions have revolutionized how we make payments, with digital wallets and mobile payment apps making it easier and quicker than ever to pay for goods and services.
P2P Lending

Peer-to-peer lending applications are among the top FinTech app ideas globally. As a result, the market is expected to touch USD 804,200 million by 2030, growing at a 29.1% CAGR.
It has disrupted the traditional banking sector by allowing individuals to lend money directly to one another, bypassing the need for banks. This has opened gates to a new world of investment opportunities for both borrowers and lenders.
Investment Management 

FinTech applications have made it easier for customers to manage their investments and portfolios. From robo-advisors to investment tracking apps, customers can now access financial advice and manage their portfolios from their smartphones or computers.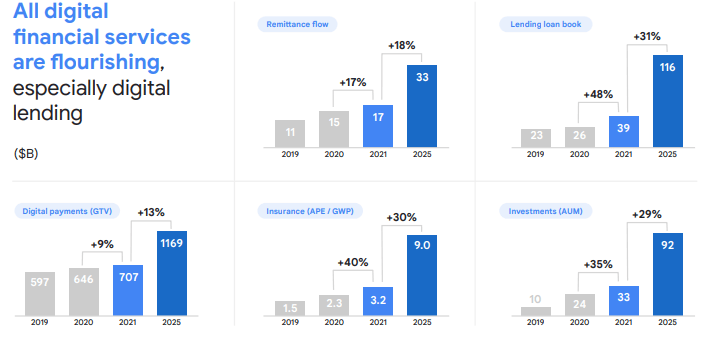 Maximizing Financial Efficiency with the Best FinTech Application Examples
The FinTech industry is multiplying and has become a major financial service disruptor. With innovative technologies, such as artificial intelligence, blockchain, and mobile payments, a FinTech software development company can revolutionize how we handle our finances and make payments.
Here are the top 5 examples of FinTech applications –
PayPal

It is a global leader in FinTech, offering a range of services that make it easy for people to manage their finances. With over 300 million active users, PayPal is one of the world's most widely used online payment systems.
The platform offers a secure and convenient way to send and receive money, making it an ideal choice for online transactions. PayPal also provides a range of other financial services, such as a debit card, credit builder, and cash advances, making it a one-stop shop for managing your finances.
MoneyLion

It is a well-established and leading example of FinTech companies providing its users with comprehensive financial services. With over six years of experience, MoneyLion is a one-stop solution for all your financial needs, combining savings, lending, and wealth management features.
The app operates on a subscription-based model, including setting up a user bank account. This makes it an ideal financial companion for anyone looking for assistance managing their finances. In addition to its subscription-based services, MoneyLion also offers traditional banking services, making it a convenient and accessible option for those seeking a comprehensive financial solution.
Square

Square is amongst the great FinTech services examples of leading payment processing companies that offer a suite of financial services to businesses of all sizes. The company focuses on making it easy for businesses to accept payments, no matter where they are.
With a mobile-first approach, Square's payment processing system is designed to be user-friendly and accessible, making it a popular choice for businesses looking to streamline their payment processes. Square's offerings also include invoicing and point-of-sale solutions, which provide businesses with comprehensive tools to manage their finances.
Coinbase

It is a leading FinTech company that leverages blockchain technology to provide cryptocurrency exchange services to its users. Based in the United States, Coinbase is one of the largest cryptocurrency exchange apps in the country, serving over 25 million users in 32 countries. With Coinbase, users have the ability to view real-time cryptocurrency values and make investment and trading decisions.
The app's security measures are top-notch, with nearly 98% of cryptocurrency being stored offline for added protection. Additionally, the remaining cryptocurrency is safeguarded by state-of-the-art online security protocols, ensuring users' assets are secure.
Mint

Mint is a highly-regarded FinTech app that provides consumers with a comprehensive view of their financial health. The app aggregates a wide range of information, including bank accounts, credit scores, transactions, and more. This allows users to easily track their spending habits and identify areas where they can save money.
Mint offers personalized financial advice, bill reminders, and expense tracking. One of its key features is its tight encryption, which ensures that all user data is securely stored and protected. Mint is the perfect tool for anyone looking to take control of their finances and make smart, informed decisions about their money.
Conclusion
The FinTech industry has revolutionized the financial sector by introducing innovative solutions that make it easier and more convenient for individuals and businesses to manage their finances. From online payment systems to wealth management tools and cryptocurrency exchanges, the range of fintech applications is vast and constantly growing.
With the advancement of technology, we will see even more sophisticated fintech applications in the near future, providing consumers with a wide range of options to meet their financial needs. A finance app development company can change how we think about and handle our finances, making it easier for everyone to achieve their financial goals.
Unlock the potential of your financial ideas with BoTree Technologies. As a part of top FinTech app development companies, we have the expertise and experience to bring your FinTech app ideas to life.
Contact BoTree Technologies now to learn more about our FinTech development services, and let us help you take your business to the next level.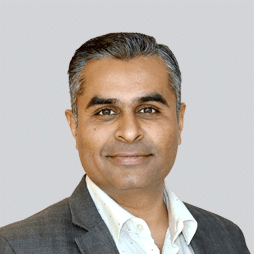 Shardul Bhatt
Shardul strongly believes that the potential to surpass expectations is inherent to each individual. He is committed to helping each and every member at BoTree achieve their dreams and get the most out of their lives. He has a strong technical background and has been in the industry since 2002. He is building BoTree since 2012. He loves to read, exchange ideas and travel.
Choose Your Language
Subscribe to Our Newsletter