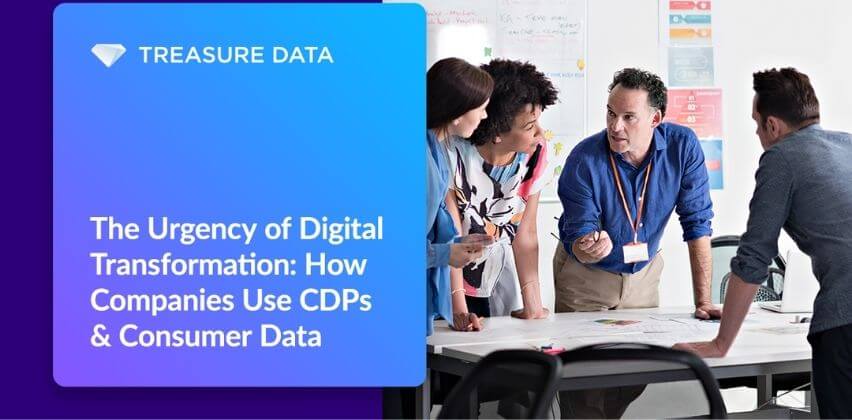 How Digital Transformation Can Be Driven By CRM?
CRM is the abbreviation of Customer Relationship Management, which is a process that helps businesses in managing their old customer relationships as well as get new customers faster. Initially, the scope of CRM was limited to improving the standards of the customer service only.
However, today it has spread its wings and covers several business strategies. Digital transformation is the process of integrating various digital technologies in all areas of businesses.
It is meant to upgrade the way we operate in customer services and to make ways for digital business models in this field. With the inclusion of digital transformation, businesses are evolving, and new practices are being adopted in every sector or industry.
Customer service is advocated as one of the most important constituents in a business' success. Many companies and organizations try out new and unique formulas to improve their customer dealing and handling. There has been a lot of debate on the success and benefits of the integration of CRM for Digital Transformation.
As many organizations and businesses look for innovative and effective means of providing customer services it can be their go-to technique. The main goal through this integration is to make use of capabilities such as social, mobile, data analytics, and marketing automation to enhance customer engagement and ultimately sales.
How Digital Transformation can be achieved from CRM?
For a business to shine, it is expected of them to stay in line with modern trends and techniques. However, many businesses struggle with their Digital Transformation efforts.
For a successful and profitable business, customer management has to be on-point, and therefore, a sound CRM strategy can be the foundation for the success of Digital Transformation. As CRM contains all the necessary tools and processes to launch an effective digital marketing campaign it has the ability to handle all types of customers.
For this reason, many companies have been entrusting their business strategies to CRM and this system is helping implementers to increase sales and bring down the costs.
A successful digital transformation requires deep customer insights to increase sales productivity and effectiveness and CRM is equipped with the right tools to manage these. In its true essence, CRM can completely revamp the structure, policies, and strategies of an organization.
Why do we need CRM for Digital Transformation?
The system of CRM is capable of handling robust data and integrates with analytical tools to give you the right amount of information about your customer's behaviors. This helps you mobilize your communication and services in the right direction.
Not only that, but CRM can go hand in hand with the company's social media platforms and communities to remain informed about what your digital customers think about your services. Businesses and organizations can outsource their CRM models to firms like the CRM Creatio to have a more solid strategic plan.
With CRM you can engage better with your customers because it can make use of even third-party tools and digital surveys to know the customer's insights and trends. CRM makes use of artificial intelligence, digital triggers, and new technologies to let your digital customers believe in your authenticity. It keeps them satisfied with the services and the sales. Eventually, a business can potentially experience an increase in annual sales.
The features of a successful CRM powered Digital Transformation
For a CRM to act as the foundation of a Digital Transformation it must be equipped with the right tools and processes. Modern CRMs are designed to be user-friendly and are made by keeping individual requirements in view.
A CRM must possess an easy-to-understand and engaging interface to provide an intuitive user experience. Not only for the customers but an immersive interface is beneficial for the employees and helps them to interact with the customers easily.
The engagement is also increased by the use of Embedded collaboration tools. The most important feature that a CRM should possess is the ability to provide contextual intelligence gathered from both internal and external resources. This too, from a single dashboard.
The CRM software which have predictable prices with no hidden charges for no unknown services make the deployment procedure easier. Some CRMs come with extra charges for upgrades and API calls, therefore, you need to consider options and filter the right system while staying in view of your cost and requirements.
Conclusion
Customizable CRMs based on open technologies provide you with the opportunity to design a management system according to your demands and type of customers. CRM integration in Digital Transformation is for sure reliable and a step in the future.
However, there is still room for improvement in the tools and resources available. A right choice of a CRM system can be a great way to increase your sales and bridge the gap between your customers' demands and your services.
It will not only help a business in landing more sales or revenue but will also build a more sustainable business model for the future. Businesses that focus their customer services department cease to flourish in one way or another.
Choose Your Language
Subscribe to Our Newsletter