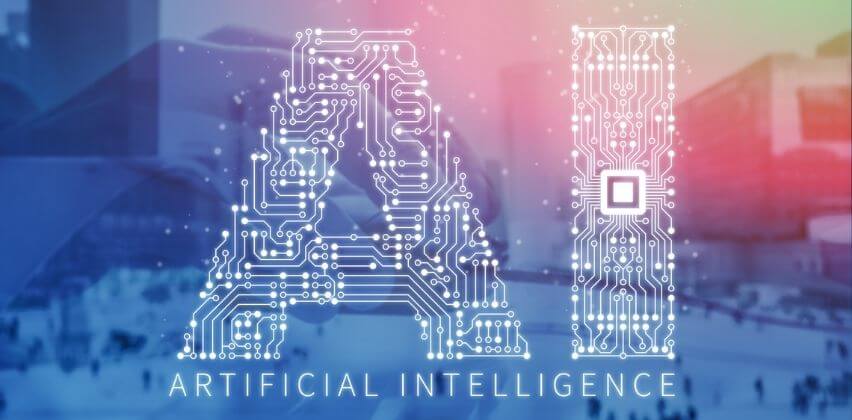 AI in Real Estate – Will Artificial Intelligence Replace Agents?
Artificial Intelligence is present in all major industries. Whether healthcare or automobile, AI algorithms are simplifying operations everywhere. Today, the applications of AI can be found wherever there is use of data.
However, the real estate industry is still in the early stages of AI services adoption. There's not much innovation in the sector to begin with. But as time progresses, AI applications in real estate are becoming prominent. Several real estate companies have an AI tool to better process their data and reach valuable assessments.
But there is massive amounts of data in the real estate industry. Real estate agents have data on houses, prospects, and customers. Companies have data on agents and properties across different locations. Management of such data has been possible, but advancements are little as to its proper use.
What does AI mean in Real Estate?
Artificial intelligence applications in the real estate industry range from determining the value of a property to understanding the state of the market. Brokers and agents are constantly working on some manual tasks that can be better taken by a machine. That's also where AI adoption in the real estate sector can help.
The first of the many uses of Artificial Intelligence in real estate transactions was in 2018 when two properties were sold using the "soon to market detection" algorithm.
The most common example of Artificial Intelligence in real estate is Smart Contracts. An AI-based software can easily extract relevant information from contracts and is used to make valuable decisions. The effect is faster transactions and minimizing the hassle of searching for data.
Checkout RPA or AI – What will Benefit Your Organization the most
Let's focus on how AI in real estate is bringing an industry-wide change.
How AI can be used in Real Estate?
Many people see the real estate industry as just buying and selling properties. However, there's much more to that. Even something as simple as price change notifications are a crucial aspect of thriving in the sector.
It is streamlining transactions, simplifying the process of home search, and enabling agents to generate more leads. As real estate companies become more data-intensive, they are using AI real estate apps to find patterns in the data and make valuable decisions.
6 ways AI Algorithms are Transforming Real Estate
With AI in real estate investment, management, and monitoring, the game changes dramatically. Here are 6 ways through which AI real estate solutions are transforming the industry –
Better house search

Home search is the most crucial feature of a real estate application. Machine Learning real estate algorithms simplify searching for the perfect house. It can enable clients to narrow down their search criteria and look for the best option.
For example, AI applications can show the right house based on specific phrases like "houses with a swimming pool" or "houses with a backyard and garage". By gathering information and matching them against the search phrases, AI in the real estate industry will change how people used to look for the property that best suits their requirements.


Online assistance

AI chatbot is a crucial factor in lead generation through digital channels. Clients can't directly talk to agents about their requirements on websites. It might lead to the users exiting the website without any information.
An AI chatbot can ask valuable questions and keep them hooked to the site. Users can also subscribe to the chatbot so that it can automatically mail them relevant information. By asking questions like "What is your price range?" or "What location do you prefer?" The AI algorithm based real estate chatbot is essentially acting as an online broker agent who is taking care of the customer's needs in a personal manner. Checkout How AI Chatbots drive better Customer Engagement.


Improvement in lead generation

Agents often struggle to generate leads for their respective properties. AI in real estate management enables them to identify the most potential leads based on the data generated through website visits, digital advertising, and landing pages.
Manually sifting through each and every lead is time-consuming. Machine Learning real estate algorithms identify the most likely customers based on past records. It also suggests the type of audience that is most likely to purchase or sell properties. Artificial Intelligence used in Real Estate reduces the burden of manually managing the leads, giving agents more time to close deals.


Property value prediction

AI applications and property management software can help customers predict the best value for a property. There are many emerging AI real estate startups to help agents assess properties properly. It will help them to sell or buy at the right time. AI adoption gives an upper hand by predicting the value based on available data.
Many times, property owners do not have a clear idea about the asking price in the future. With the help of photos, property details, past property values in the area, future developments, and more, AI in real estate investment helps to predict the property value in the coming years. These variables keep on changing, and AI in real estate management can use them to showcase real-time predictions.


Property analysis

Analyzing the property and its environment are crucial for buyers. Therefore, an AI real estate application can help customers get comprehensive information about each property. It can give a rating to each property and help people understand its surroundings.
AI applications can showcase information about the local schools, colleges, hospitals, restaurants, parking space availability, and even the crime rate. It gathers information from various public records to create an accurate picture of the locality. The more information agents can provide to their potential customers, the more likely they are to close the deals.


Task automation

One of the biggest benefits of AI in real estate is automating manual tasks. Advanced AI systems combined with Robotic Process Automation can automate tasks like generating property reports, managing land records, extracting certificates, litigating papers, and more.
An important aspect is where documents need to be checked for signatures, verifications, seals, and correctness. AI applications in real estate can check the documents for missing signatures, empty fields, and more. It reduces the time-consuming process of going through each and every document. Real estate transactions become easier with automating such tasks.
Read more: The Impact of Artificial Intelligence in Commercial Real Estate Sector
Exploring the Key Benefits of AI in the Real Estate Sector
AI solutions are essential to the real estate industry's future. Artificial intelligence has various advantages for real estate organizations, including better property search on listing websites, precise property pricing, sophisticated building project planning, and even smart workplace management.
Similar to other economic sectors, artificial intelligence is having an impact on the real estate market. Let's explore the key advantages that AI provides for real estate professionals.
By analyzing massive amounts of data, enabling personalized recommendations, and anticipating preferences, AI improves real estate agents' comprehension of customers' needs, ultimately resulting in more profitable deals.
AI-powered technologies that automate communication, deliver immediate responses, and provide 24/7 support, can improve customer service in the real estate sector by ensuring that customers receive fast assistance and a smooth experience.
With AI, real estate agents can access extensive data and analytics, enabling them to make well-informed judgments on pricing tactics, market trends, and investment prospects.
Real estate brokers can effectively target potential clients by evaluating demographic information, behavioral patterns, and online interactions using AI algorithms and machine learning, maximizing lead generation and boosting their client base.
By automating time-consuming processes like paperwork, data entry, and administrative responsibilities, AI technology drastically lowers expenses for real estate professionals while preserving accuracy and minimizing human error. This allows agents to concentrate on high-value activities.
By examining customer behavior, preferences, and trends, artificial intelligence (AI) solutions help real estate brokers develop successful marketing campaigns by providing targeted adverts, tailored content, and optimized methods to reach the proper audience and maximize interaction.
AI increases agent productivity and efficiency through automation and intelligent algorithms by optimizing processes, managing appointments, organizing data, and offering insights, allowing agents to handle more transactions and produce better results.
As reported, almost 49% of real estate business owners confirm that adopting AI helps cut their operating costs. At the same time, 63% of property companies report that implementing an artificial intelligence solution resulted in a revenue increase.
Such encouraging results may quickly pique your interest in using AI on your own.
If you are looking for a technology company to help you with New Economy solutions like AI, ML, VR, and more, contact BoTree Technologies (a Tntra Company) today.
Will AI take over Real Estate?
It is highly unlikely that AI adoption in the real estate sector will take over the industry. However, it will help the agents to make better decisions and understand the deals lot closely than ever before. AI consultants build apps that work in harmony with the agents – there will always be need for agents to physically assess and evaluate the property before the AI algorithm can run processes based on those parameters.
If one can get valuable insights through real estate data, there are ample opportunities to get the right price, get more customers, and conduct transactions quickly. AI applications in real estate are changing the game through processing volumes of data.
Conclusion: AI in Real Estate Holds Ample Opportunities
With increasing digitization, AI is inevitable in the real estate sector. Through predictive models, AI algorithms can identify market opportunities for agents to secure more customers. It could help clients in predicting the right time for buying or selling properties.
If you want an AI application for your real estate business, BoTree Technologies can help. We are a leading AI development company in real estate, enabling businesses to get the maximum benefits from Machine Learning real estate algorithms.
Contact us today for a FREE CONSULTATION.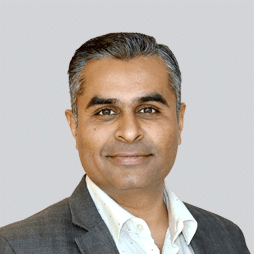 Shardul Bhatt
Shardul strongly believes that the potential to surpass expectations is inherent to each individual. He is committed to helping each and every member at BoTree achieve their dreams and get the most out of their lives. He has a strong technical background and has been in the industry since 2002. He is building BoTree since 2012. He loves to read, exchange ideas and travel.
Choose Your Language
Subscribe to Our Newsletter