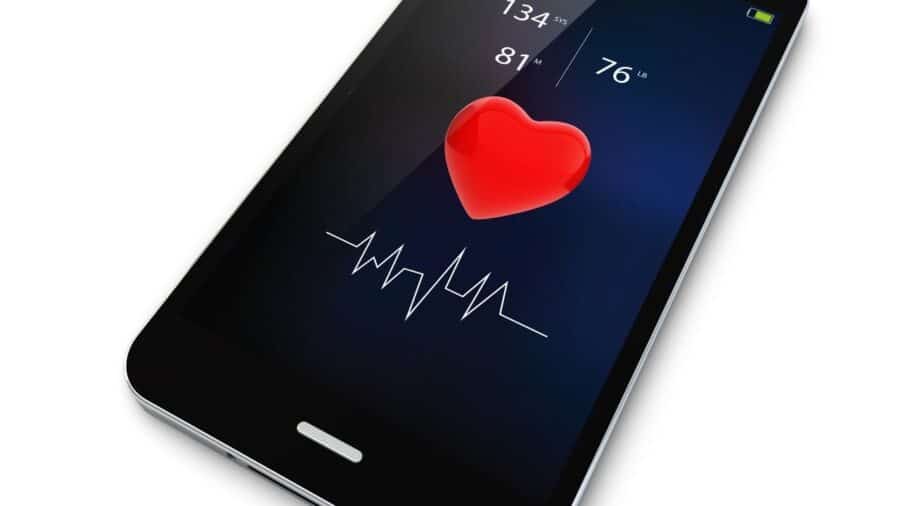 How mHealth Apps are Revolutionizing Healthcare
We are at a crucial stage in the healthcare industry. Our ability to deal with COVID and other health issues during such a time will determine the global healthcare system's future. Technology has taken center stage, and mobile health apps will be a significant driver of systematic digital health. Programmers, specifically Python developers, are growing in demand due to the programming language's contribution to scalable mHealth apps.
Researches show that the mhealth apps market is going to reach around $20 billion by 2021. But the market size doesn't showcase how much the healthcare system is growing. Innovation in the market and new healthcare systems that maximize the positive impact on health are the real metrics to measure its growth.
Checkout Top 15 Healthcare Software Development Companies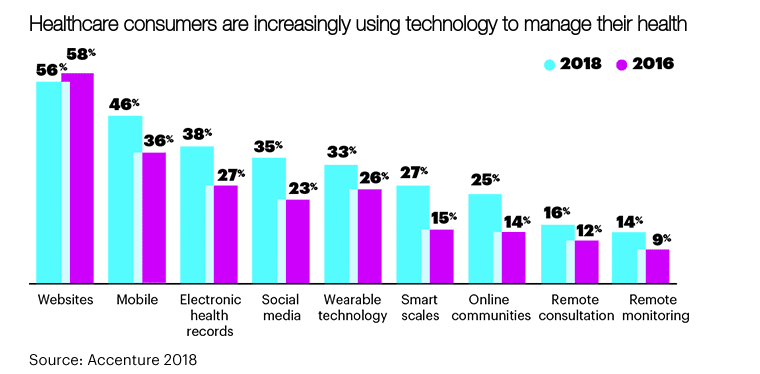 Health apps are prime examples of innovations in the system. They make good healthcare accessible and lead to better care delivery & patient outcomes. How so?
One example is connecting with doctors during the pandemic. Since people couldn't go out of their homes, they used different types of mHealth apps to contact their doctors.
Video calling and telehealth are significant contributors to digital healthcare. People could receive prescriptions after connecting with doctors face-to-face through video calls.
But is that it? Certainly not. The advantages of mHealth apps transcend beyond our imagination. Someone living in rural areas can now access a ton of valuable information or schedule an appointment with the doctor without any hassle.
In this article, we will look at how mobile health apps are transforming the healthcare sector. There are some examples of mHealth apps that really benefit society.
Impact of mHealth Apps on the Healthcare Industry
Getting an application is not a challenge. You can hire a healthcare application development company and build an app for your facility or usage.
However, identifying the key areas you will target can sometimes be vague. But there's so much you do with that and become one of the best health apps that can benefit the people.

Here's how the different types of healthcare apps are revolutionizing the healthcare industry:-
Electronic Health Records

Medical data stored offline is vulnerable to damage. You can misplace patient files, which could lead to poor treatment plans. Mobile health apps enable facilities to store patient data online. By storing it on the cloud, different doctors can access the same data as and when they want it.
By connecting the mHealth apps to wearable devices, patients can record real-time health information in their health records. High blood pressure and diabetic patients wear these devices, and doctors monitor them to check their health.
Doctors can also access the medical history of every patient with the help of EHRs. They can better understand the current problem based on past health data. It will allow clinicians to determine the right treatment plan.
Hospitals can also access your medical data anywhere and check what diseases you had in the past. It also has your family medical history to diagnose it better in case of any terminal illness.
Improved Accessibility

There are different types of mHealth apps, but they all have one thing in common – they make healthcare accessible to all. Patients can get valuable information on-the-go and instantly access their health data.
Some examples of mHealth apps like Practo allow communication between the doctor and the patient. They can connect through video conferencing or telephone. Patients who live far away can get access to world-class doctors residing in different cities.
They can access information and get answers to their queries regarding different diseases and treatments. When people have access to this knowledge quickly, they trust the healthcare facility and are less scared for their health but better prepared.


Enhanced Efficiency

One of the most significant benefits of mhealth apps is that they improve efficiency. Health apps reduce the paperwork and enable the staff to work seamlessly through digital means. 
Patients can schedule appointments, cancel them, and get appointment reminders. The hospital staff can focus on serving the out-patient department, leading to better care delivery and outcomes. They can also inform if the doctor is not available through the apps, reducing their hassle of visiting the facility.
The hospital staff gets more efficient when they don't have to deal with paperwork and transactions. Patients can pay for the facility's services via mobile apps and get an e-bill for the same. It eliminates any bottlenecks that might occur in the billing process. People are also in favor of making online payments as it is a much better and safer option in these times.


Time and cost-effective

Hiring a healthcare mobile app development company and getting a mHealth app is much cheaper than doing it all by yourself in the modern world. Patients can communicate with doctors from home, saving their traveling time and cost. 
On the other hand, the staff can also save time on attending non-emergency patients and focus more on those who need immediate attention. It also decreases the hospital's overcall cost of serving one patient as most can avail most of the services from where they are.
By installing AI chatbots in the healthcare application, patients will also get answers to common medical queries for which they frequently visited the hospital. Facilities won't have to spend money separately on personnel just to solve basic health queries. 


Collaboration Tool

Now, this is something that is increasingly becoming a popular feature in all mHealth apps. Facilities can now provide medical reports on mobile devices, enabling patients to collaborate with doctors without visiting the facility.
Interdepartmental sharing of reports also occurs as all doctors can access the medical information and make informed decisions. Patients can store their pulse and heart rate on these apps and give their real-time health vire to doctors.
Apart from this, communication between different doctors and staff members also becomes possible due to mHealth apps. By following the safety guidelines for mHealth apps, members can share confidential information through secure encryption and work on different treatment plans by coordinating on the health apps.
Conclusion: mHealth Apps are the Future Of Healthcare
Apart from issues that need immediate attention, nobody has the time to visit hospitals for common queries anymore. They want all the information delivered on their Smartphones.
mHealth apps, integrated with AI, are the future of the industry. People can get prescriptions on the apps but with some technical advancements, who knows what is possible.
If you need a mobile health application, you can find a Python development company that can build one. Python is the perfect choice of technology for healthcare apps as it is versatile and offers dynamic web app capabilities. Visit the best healthcare app development company for hospitals and facilities that want better patient outcomes.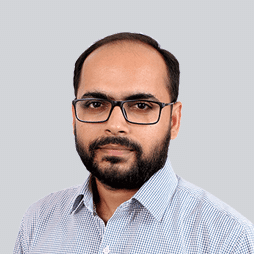 Parth Barot
Parth is the co-founder and CTO at BoTree Technologies. He has worked on building products in different domains and technologies. He is now managing research and pre-sales by supporting it with his problem-solving approach.
Choose Your Language
Subscribe to Our Newsletter