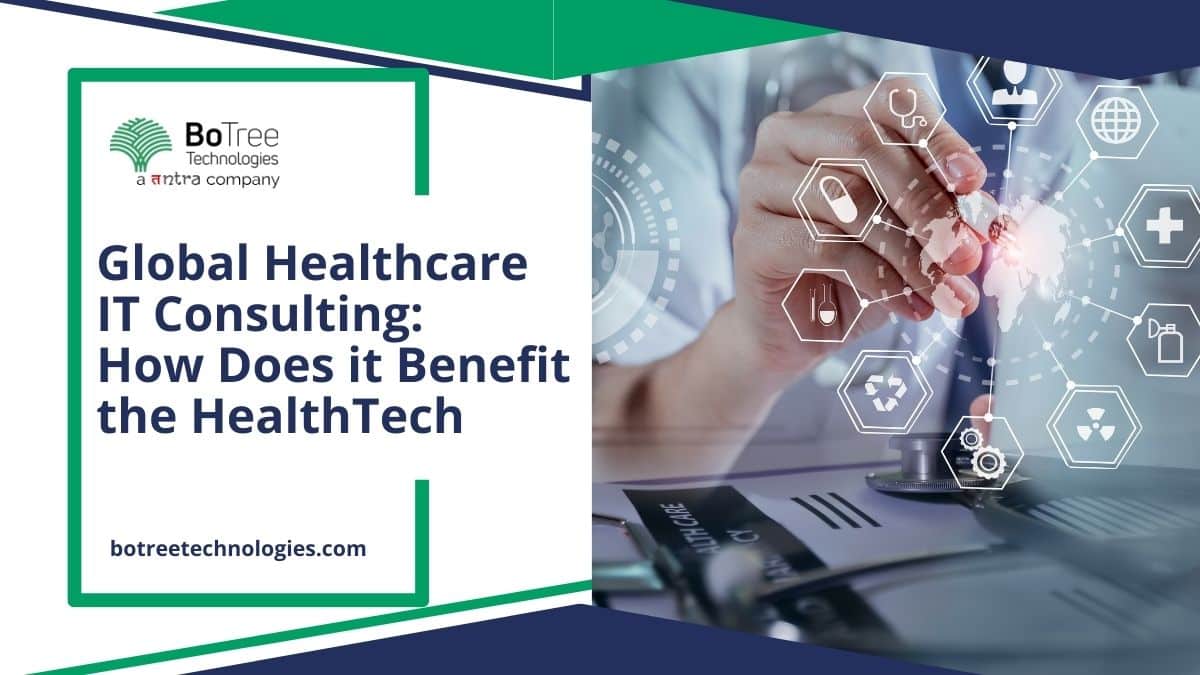 Global Healthcare IT Consulting: How Does it Benefit the HealthTech
Today the world is looking at a new horizon where tech-based services enable new-age manufacturing and service-based organizations. In addition, technical services such as IT consulting services are redefining how organizations move away from traditional methods for the better.
The global healthcare sector is one such domain that is assimilating the services of a software development company for improving diagnostics and patient care. As a result, the healthcare consulting services market is expected to touch the value of $40,120 million by 2027, at a CAGR of 10.75%.
Healthcare software solutions refer to the technological tools used by medical professionals, health insurance companies, and patients to collect and analyze healthcare information for better diagnosis and care.
Since healthcare is sensitive, any new technology must be carefully embedded. So here comes the role of a top enterprise software development company such as BoTree Technologies. Such consultants provide IT strategies for the effective digitization of services.
Read more: The Rise of 5g Technology and How It Would Change HealthTech
This article will discuss the factors that make IT consulting a suitable choice for improving healthcare services.
The Impact of Healthcare Consulting Services
Healthcare IT consultants help healthcare providers surpass the challenges while implementing healthcare applications and hardware. The IT solutions then allow the organization to improve patient care.
Different healthcare consulting firms offer multiple services, such as strategic consulting, cybersecurity, HR solutions, legal, IP-led services, and more. Let us have a look at the role of healthcare software development services in improving healthcare services.
Improved Patient Care:

The main focus of every healthcare professional is to provide the best medical service to patients. While the work is critical and requires excellent patient care, IT Consulting firms provide innovations related to small things such as daily check-ups, updating medical records, noting symptoms, and more.
Such automated solutions help improve the accuracy of diagnoses, lab reports, patient medical analyses based on past health records, and more. This helps the doctors focus more on the well-being of the patients and thus provide them with the best care on the basis of good decision-making.
Rapid Access:

The number of people suffering from one or other ailments increases daily. People often are not able to find appointments at hours that fit their busy schedules. Additionally, the residents living in remote locations or backward areas do not have easy access to good medical care.
A healthcare app development company can prove to be helpful in enhancing healthcare accessibility by providing telemedicine and online appointment facilities. In addition, such platforms can assure quick access to healthcare centers.
Patient Record Management:

Healthcare organizations have to deal with the massive task of managing patient records. Every institute has a mountain of paperwork, such as maintaining different records like prescriptions, patient medical records, forms, checklists, etc.
Many new-age top healthcare software development companies, such as BoTree Technologies, develop software solutions such as e-prescribing systems, EHR systems, etc., for easing the record management tasks of hospitals and welfare centers.
Improve Efficiencies:

Healthcare providers constantly work on improving the efficiencies of their healthcare facilities and personnel. However, with the growing number of patients, there are many complexities and efficiency issues.
Healthcare IT consultants can help by offering valuable insight into areas like patient intake and onboarding systems, appointment management systems, and how to identify places where staff can provide better services to patients.
In addition, IT experts can help healthcare providers identify opportunities for improvement by presenting recommendations directly to directors on how they can better manage patients and improve their overall efficiency.
Better Workflow:

A healthcare IT consultant can help every healthcare provider to set up an easy workflow. Since healthcare is very sensitive in nature, the medical staff must be able to spend most of its time on patient care.
Technology consulting firms can help software businesses collect data automatically from the relevant sources and does not disrupt the work of the medical staff.
Tracking and Reporting:

It is essential to track the growth and development of the patient under care. Healthcare applications developed by software experts can help in better recording keeping for effective and efficient operations.
The record-keeping process can be enhanced based on feedback from patients and their families on different healthcare applications.
Checkout our Success Story: Healthcare Management Case Study of Therapist Search Platform
Types of Healthcare Consulting
Depending on the roles in the healthcare industry, different kinds of healthcare services can be utilized to meet the patient's care requirements. Here are a few prominent healthcare consulting services available for healthcare organizations.
Strategy Consulting:

The advisors act as generalists who have strong business acumen along with deep knowledge of the healthcare sector. The main objective of strategy consulting is to –

Develop a strategic plan for a healthcare organization
Deter the organization from making business mistakes

Strategy Consulting:

The advisors act as generalists who have strong business acumen along with deep knowledge of the healthcare sector. The main objective of strategy consulting is to –

Develop a strategic plan for a healthcare organization
Deter the organization from making business mistakes

HR and Operations Consulting:

HR and operations consultants are specialists that ensure a positive work environment and positive people management. Some of the most important roles of HR and operations consultants include the following –

Developing hiring standards
Providing guidance to the workers
Setting up best practices
Read more: How can Startups Overcome IT Strategy Challenges?
Conclusion
Healthcare IT consulting has made its way into all aspects of healthcare. Healthcare providers do not always have the necessary skills required to compute business decisions and make the right technical decisions.
Healthcare providers work on balancing patient care with business operations. Healthcare consulting services help small as well as big healthcare organizations with the tools necessary to manage patient care and remain profitable.
Contact us today for a FREE CONSULTATION.
Frequently Asked Questions
What is Telemedicine?
Telemedicine refers to the system of treating patients when the doctor and patient are not present physically together. It helps to manage the issue of accessibility to healthcare services.
2. What is the role of IT in Healthcare?
Healthcare consulting firms help patients and providers to take proper control of their healthcare data by ensuring safe and consistent access to it through app-based platforms.
HealthTech solutions help in accurate lab testing. Also, it allows sharing of the results between the doctor and the patient. In addition, it helps to communicate with their doctor, schedule visits, and more.
3. What are the benefits of IT in healthcare?
The primary benefits of IT services in healthcare include improved security, better healthcare standards, accurate lab results, process improvements, and more.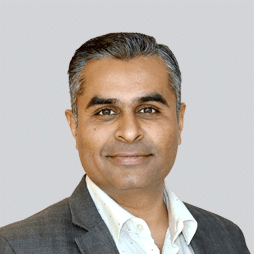 Shardul Bhatt
Shardul strongly believes that the potential to surpass expectations is inherent to each individual. He is committed to helping each and every member at BoTree achieve their dreams and get the most out of their lives. He has a strong technical background and has been in the industry since 2002. He is building BoTree since 2012. He loves to read, exchange ideas and travel.
Choose Your Language
Subscribe to Our Newsletter