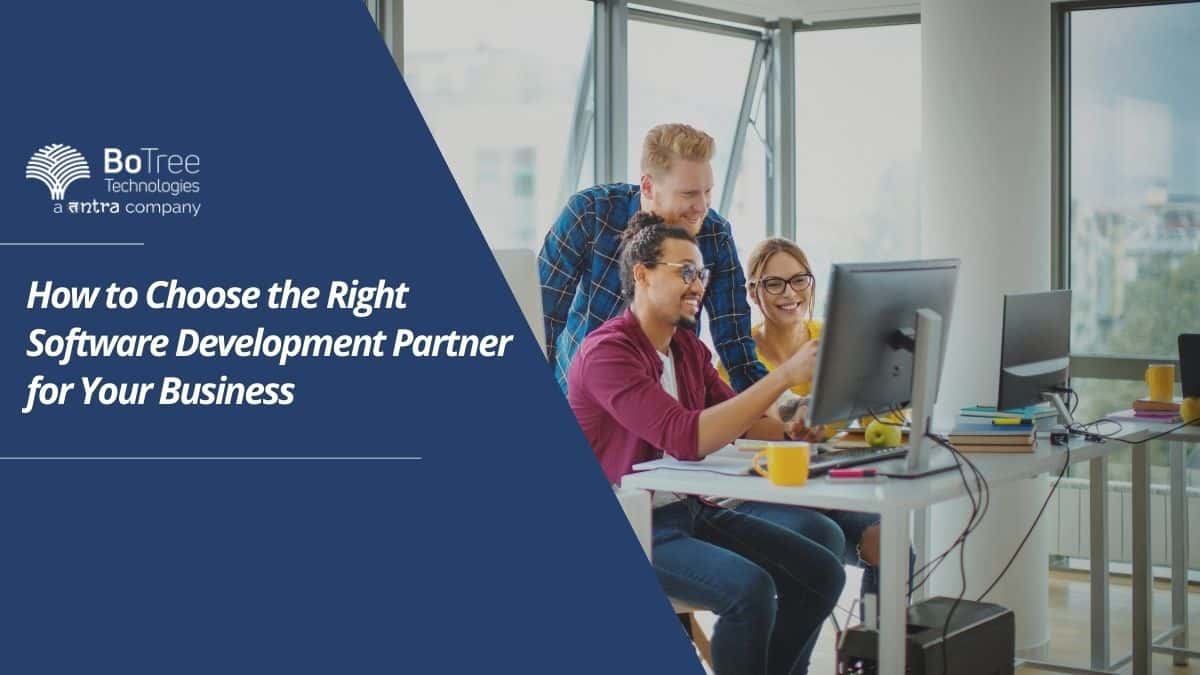 How to Choose the Right Software Development Partner for Your Business
Software development partners are essential to any organization that runs on technology. They offer technical expertise on how to keep everything running smoothly.
Choosing the right software partners can be challenging. It means that you need to find a software development company that is highly knowledgeable in the subjects and who understands the needs and wants of your business.
What is a Software Development Partner?
A software development partner provides guidance and expertise on the software project, from the design to the launch. They'll work with you, helping you understand business processes, identify users, and set deadlines and goals. Offshore software development partners also give you relevant software development experience in completing your project.
In other words, a reliable software development partner will take care of your software project. That way, you can focus more on your business.
Now that we've walked you through the basics, we'll walk you through how you can find the right software development channel partners for your business. Doing so lets you maximize potential and minimize risks.
Understand your Needs:

Understanding the needs of your business is one of the first things to consider when looking for enterprise software development company. You first need to know what you want. 
As an organization, you need to know what your business needs are by evaluating problems and analyzing possible solutions.
Assess their Expertise:

Ideally, the software development partnership you choose to have a long-term business relationship with should constantly cater to your needs. They should have the right expertise in their belts to create software that will meet the needs of your target users.
Thus, your development partner should have excellent business expertise. That's because you don't want to work with someone who has no clue how to reach your goals.
They must have excellent skills in that area if they're only responsible for software development. However, if they're going to work on your software project in the long term, then you need to know if they have the right business skills and industry experience.
Check out Scalability Options:

Scalability is vital when considering a software provider. As a growing business, you need to work with a software vendor who can meet the ever-changing needs of your company.
It's also vital that they create a solution with scalability in mind right from the get-go. If this isn't standard practice for them, then it's a sign that you need to look elsewhere.
After-sale Service & Future Support:

Even the best software solutions or service providers can only guarantee 99.99% up-time. That's because you can't have a software solution that's 100% perfect. That's why choosing the right partner with the best software support is essential.
Even if it's a small software, there's still a possibility of a bug. So, ensure that the vendor you choose has great after-sales service and provides you access to their technical team for future support.
Evaluate Processes, Tools & Costs:

A solid understanding of your process is as vital as how your potential partner works. In some instances, you may have to keep your own processes. However, there are also cases where you might have to adopt some methods from your software partner.
Several factors could come into play. Firstly, does the organization have a more mature and organized way to create high-quality output efficiently? Secondly, the degree of involvement you would expect to have with your team. Will it be a team that's provider-managed or client managed? A great provider will hopefully teach you as much as they're learning from you. The same is true for a tool that is used in both organizations.
Evaluate Processes, Tools & Costs:

Agile, Scrum, Waterfall. Ever heard of these? If you're not from a software development background, these terms can have a massive impact on the working relationship you'll be having with your software partner and how you'll progress.
Remember, these are all unique agile software methodologies with various approaches to the project's overall workflow and how your software development partner communicates with you during this stage.
The Agile methodology usually deals with complex projects and requires more collaboration. Meanwhile, the Waterfall methodology will divide the process into self-contained stages. These methodologies work well for some teams or companies. However, it can also take on a more hybrid approach.
How a development team works are vital to track your progress and success. Thus, you need to develop an explicit agreement on how both sides communicate these needs to define the full scope of the project.
Trust & Security Factors:

As we've previously mentioned, trust is something that can't be measured in the beginning. Working with a partner, you need to provide them with all your business information.
Remember that business information might be sensitive and, therefore, not utilized if not managed well. As a business owner, one of your primary concerns is whether the data or intellectual property will be secure.
Before you evaluate vendors, they should go through your privacy and intellectual property rights policy. Considering a vendor who does regular security and network audits is essential.
Past Experiences and Accomplishments:

Another thing that you need to evaluate is the kind of involvement the organization has in your industry. You can evaluate this based on their accomplishments, the number of customers they've worked with, and client reviews.
We all want to work with the best. You want to work with the best software development company as a growing business. Would you like to work with a team that's not polite or professional? Of course not. Before signing with them, how scalable are their solutions? You should know that. Do you know their level of flexibility when it comes to facing difficult business challenges?
These are essential questions to ask before signing a contract with a service provider. Check their market reputation as well. Do they have a solid client base, and do they deliver what they promised? Check for clients' testimonials and reviews on their sites or social media.
Are They Customer-centric?

There are a lot of vendors nowadays that will want quick money and have short-term business goals. Working with these providers can spell disaster for your business later on.
Even if the provider offers excellent tech solutions, customer service isn't something that should be ignored. Thus, if the outsourcing partner isn't customer-centric, this can affect your business relationship with them later on and can even lead to delays.
Go for a Test Ride:

If you're still confused and can't decide on a vendor, you can always opt for a free consultation or a trial. Choosing this option ensures the quality of the features, benefits, and durability.
You should also make sure that the solution you choose meets your expectations in all aspects. It should also have the necessary functionalities and features that you need.
During the free consultation, you can also ask the vendor all the doubts that you might have. Also, use this time to know how the final solution can add to business values.
Checkout our Successful Case Study of SaaS Software Development for Loan Inspection Platform
Wrapping it Up
So there you have it. Make sure that you consider these points if you're looking for a reliable software development partner. It would help if you choose wisely. This ensures that your business will be successful in the long run. Good luck!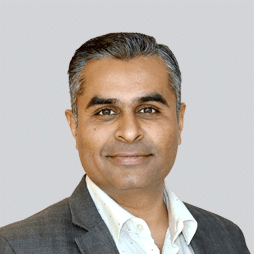 Shardul Bhatt
Shardul strongly believes that the potential to surpass expectations is inherent to each individual. He is committed to helping each and every member at BoTree achieve their dreams and get the most out of their lives. He has a strong technical background and has been in the industry since 2002. He is building BoTree since 2012. He loves to read, exchange ideas and travel.
Choose Your Language
Subscribe to Our Newsletter