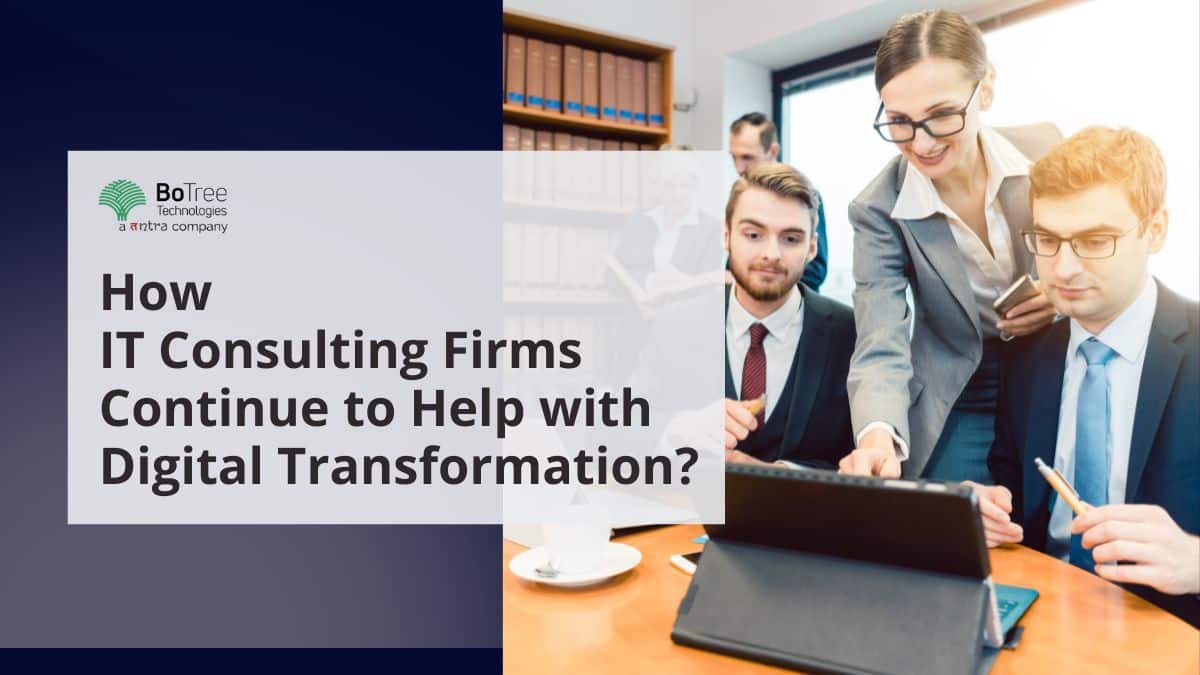 How IT Consulting Firms Help with Digital Transformation?
IT consulting is essential for enterprises to accelerate the pace of digitization. Today, companies need to innovate, and the right tools for digital transformation are key.
In 2022, several factors are playing a role in digitization. The post-pandemic enterprise requires IT consulting services to make the most of this transformation.
The top IT consulting services company provides the necessary expertise, resources, and digital transformation tools. Whether it's implementing a new system that will make processes efficient or reengineering an existing system to increase productivity – IT consulting firms can help with a plethora of scalable operations.
What is Digital Transformation Consulting?
Before we jump into how IT consultants can help with digital transformation, let us understand what it actually means.
Digital transformation consulting is a design-led approach to implement emerging digital technologies for multiplying customer experience, maximizing customer satisfaction, and improving enterprise performance.
Digital transformation for consultants and enterprises plays a major role in both their growth. IT consultants develop expertise in advancements and support enterprises to change. Enterprises grow as they transform from traditional companies to modern enterprises.
It can involve software development, ERP system implementation, re-engineering existing processes, creating new enterprise systems, building new IT infrastructure, moving to the cloud, implementing AI & ML solutions, and much more.
Read More: How can Startups Overcome IT Strategy Challenges?
The best IT consulting services provider will have the right expertise and experience in relevant industries. They will create an industry-specific strategy that will provide enterprises a competitive edge.
What do IT Consulting Firms do to Accelerate Digital Transformation?
IT consultants at any enterprise software development company have a lot of roles & responsibilities. They strategize, implement, and improve upon the enterprise operations. 
IT consulting firms carry out the following activities-
System Evaluation:

IT consultants provide a complete evaluation and assessment of existing systems and processes. They identify inefficiencies and opportunities. An IT consulting company acts as an objective third party that provides an honest assessment of what's going on with the enterprise.
When it comes to digital transformation, they identify where transformation is critical and where it is not.


Problem Identification:

Once the IT consultants evaluate the system, they identify the problems: Is the IT infrastructure incapable of handling traffic? Is the software outdated? Have the needs of the customers changed? They understand the root cause of the problem as they have years of experience in the industry.
Identifying digital transformation problems involve determining what processes need to undergo digitization.


Strategy Development:

The next step is creating a plan that will highlight the solution and its implementation. A strategy is crucial because it is a roadmap to digital transformation.
A strategy is one of the best consulting tools for any software development company that offers IT consulting services. Consultants have insights into the common pitfalls to avoid and how to best implement the solution.


Solution Implementation:

The most important step in the consulting process is the implementation. The consultants help with the design, development, and testing of the solution. They assist with the implementation of the solution across the enterprise.
The deployment process takes training as well, which the consultants can easily offer based on their experience and expertise.


System Monitoring:

Finally, the top IT consultants also focus on maintaining the system. They monitor the solution or any changes that may take place due to the dynamic nature of the enterprise. They may provide continuous supervision of the system to ensure it is functioning smoothly.
Digital transformation for consultants goes beyond implementation – maintenance of such systems is as critical as their deployment.
Why IT Consulting Services are Crucial in Digital Transformation
We now know how IT consultants help in digital transformation. They are strategic partners that transform the entire operations of the enterprise and assist it with entering the digital world.
But why are IT consultants important? Can the enterprise undergo digital transformation on its own?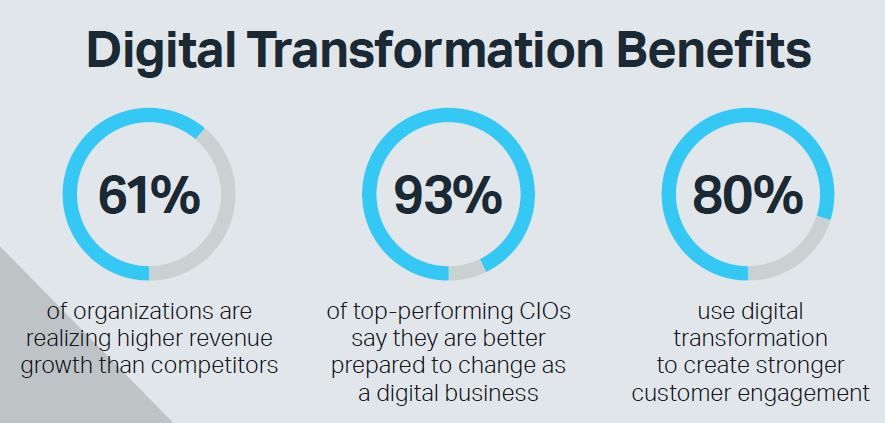 Here are a few reasons why enterprises globally consider hiring IT consultants for digital transformation-
Better Resource Management:

Often, startups and enterprises get overwhelmed by the sheer amount of digital transformation resources available at their disposal.
IT consultants offer better resource management by assessing the capabilities of the company and finding the best resources to deploy. They curate the most effective solutions that will help with enterprise-wide digital transformation initiatives.


Custom Experience Improvement:

Ultimately, all digital transformation initiatives focus on improving the customer experience. An IT consulting services company helps in designing and developing solutions that make the user experience better.
Whether it's an application or a web-based solution, the experience determines whether the customer will stick with the company or not.
Consultants develop deep insights over the years and know who the customers are, what they want, and how to serve them better.


Increase Market Relevancy:

IT consultants know the industry in and out. They know what the latest technologies are, what specific products customers want right now, and what is the competitive landscape right now.
They conduct thorough research to ensure the enterprise remains relevant in the market.
The best technology consulting companies like BoTree Technologies and Tntra explore new digital channels that can help the enterprise reach its maximum potential. That way, they never go out of business.


Enterprise-level Advisory:

IT consulting providers are great at providing the right guidance and advice to the enterprise. Since they properly study the business, they offer advice that is unique and has easy implementation.
Consultants are third parties that are hired to have the enterprise's best interest in mind. Therefore, they are also responsible for advisory functions to ensure that nothing goes wrong – and if it does, they bring the enterprise back on track.


Change Management Support:

Digital transformation comes with an unprecedented amount of risk because everything is changing.
A digital transformation consulting company provides the best of both worlds – it helps in minimizing risks while delivering the right training to all the stakeholders for the promotion of digital culture in the organization.
They are experts at ensuring the transformation doesn't bring too much disruption and present the initiatives in a manner that is a win-win for everyone.
Read More: Digital Transformation: 4 Strategies to Set the Right Goals
Conclusion
Digital Transformation can be challenging. However, when enterprises hire an IT consultant for their digital transformation initiatives, they can easily overcome all the problems in the process. A software development company like BoTree Technologies offers IT consulting services that enable enterprises to transform digitally and modernize their operations. Consult us today and get started on your digital transformation project in the next 24 hours.
FAQs
Where can I Hire the Best IT Consultants for Digital Transformation?

There are hundreds of IT consulting services companies that offer digital transformation consulting. As an enterprise, you can go through portals like Clutch, GoodFirms, etc., to find the best IT consulting services providers. BoTree Technologies (now Tntra) is a leading IT consulting company that offers complete digital transformation services.
How much does IT Consulting Cost?

The cost of IT consulting services depends upon the type of project. Companies generally evaluate the project and provide a cost estimate. However, the average of IT consulting can range anywhere from $25000 – $250000. Digital transformation consulting is relatively costlier than basic IT consulting services.
Should I Hire IT consultants for My Business?

Today, IT consulting is a critical enterprise operation. Companies struggle to find the best support for their business. IT consultants have the right expertise and knowledge to improve enterprise operations. It makes total sense to hire IT consultants who can provide the right business guidance.
Consult us for FREE TODAY.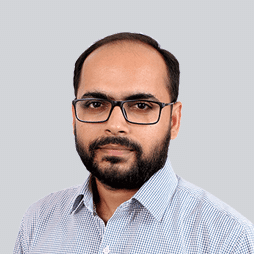 Parth Barot
Parth is the co-founder and CTO at BoTree Technologies. He has worked on building products in different domains and technologies. He is now managing research and pre-sales by supporting it with his problem-solving approach.
Choose Your Language
Subscribe to Our Newsletter