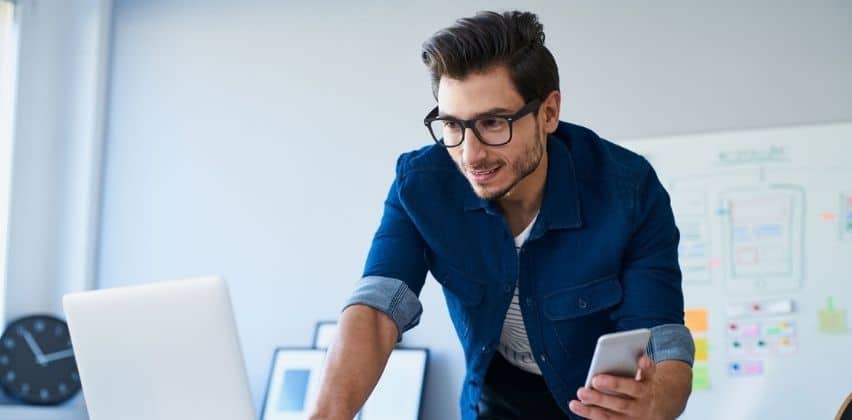 7 Reasons to Hire a Professional IT Consulting Company
Today, IT experts are a priority for enterprises. The IT consulting market is worth $476 billion in 2021. With operational segments divided into niches, companies are trusting IT consultants to provide functional advice on how to solve specific IT problems. They have become an inevitable part of the enterprise that wants experts or an outside perspective on the existing product or problem.
Specialized knowledge is a key component that IT consulting firms bring to the table. Whether it's related to optimizing a process or simply testing the software you have – IT consulting companies ensure you have the right resources to tackle the problem. They develop a critical understanding of the problem and provide advice based on years of experience.
Apart from that, IT consulting companies are highly useful for redefining your existing IT strategy. A software development company can help you build a product or solution – an IT consulting company provides a blueprint for whether and how the product will work. If there are any issues, the IT consultants will create a new map to resolve the problem so that the technical functions operate smoothly.
This article will focus on why you need to be hiring an IT consulting company. We will highlight 7 significant reasons to hire a professional IT consultant for your tech department. Whether you hire an in-house consultant or outsource the task, the professional will deliver better outcomes by identifying what your IT team was missing until now.
7 Reasons to Hire Professional IT Consultants
The most important reason to hire IT consultants is to solve the technology challenges that companies face. For example, in today's world, digital transformation implementation is a big problem. IT consultants help enterprises by creating a roadmap and overlooking the successful implementation of technologies like AI, ML, and RPA.
The best IT consulting companies in the USA bring years of experience in solving challenges. Even for recent technologies, consultants have developed expertise through their knowledge and skills. 
Here are 7 reasons to hire professional IT consultants for your business –
Get an outside perspective

The biggest advantage of hiring professional IT consulting firms is that your enterprise gets an outside perspective. When you are stuck with a problem, a consultant can bring a fresh idea to help you resolve it.
The reason consultants can solve this better is that they have already worked with companies in the past. Likely, they have already found solutions to your specific issue. They bring innovative ideas that can help overcome the problems due to their experience with numerous clients. Often, seeing the issue from someone else's perspective gives a better understanding of how to solve it.


Specialist support

The IT consulting industry is known for the specialized and expert support it provides. Technical personnel may be equipped with one technology but have no idea about others. A person who tests software products may have no understanding of deploying cloud-based solutions.
That's where an IT consultant comes in. There are consultants for different niches. They have developed specialized skills and knowledge of specific problems. Whether you want to implement Artificial Intelligence or need support with infrastructure migration, there are specialists in every niche.


Identifying opportunities

Often, the IT department is working too closely on a product. They may miss certain options that might be valuable to the enterprise. The IT consultant, due to their sheer knowledge and experience, can identify opportunities that could drastically improve the performance.
The IT consulting services provider is objective in identifying different opportunities. Since employees get attached to the organization, they may not be able to look for new avenues to explore. A specialist in exploring opportunities can assess what improvements can be made to the IT department.


Performance improvement

Most IT personnel may be unaware of the poor performance or the bad outcomes of every project. Growth strategies focus mostly on upper management – the layman & employees are not involved in it too much. Therefore, they overlook their mistakes and keep on performing the usual way.
It consulting companies identify the gaps and problems pertaining to the performance of employees. They find areas of improvement by assessing the interconnected IT systems and departments. IT consultants are mostly focused on bringing an enterprise-wide culture of performance improvement aligned with modern tech.


Cost-effective

The IT consulting industry mainly comprises consultants hired to solve specific problems. Hiring a full-time IT employee involves hiring cost, maintaining cost, perks & benefits, salaries, compensations, and more. Even when no new challenges arrive, the employee would have to be paid.
IT consultants are there to work on specific projects and leave when the work is done. It is a cost-effective approach to find solutions to particular IT challenges. IT consultants don't need to be maintained throughout – you can hire them when there is a need to work on a project that requires specialized knowledge.


Train your staff

Another advantage of hiring an IT consulting services provider is that they can easily train your staff. Consultants work as mentors for your IT staff. An experienced consultant will have worked with the latest technologies and solved the challenges that come along the way.
They can act as mentors to the team and train them in specific areas. This will also eliminate the need to hire consultants every time a new challenge arises. A trained team will be better able to take care of the problem once they understand how the consultant would have solved the problem.


Redefine your IT strategy

And if you are not satisfied with your IT strategy, a consultant can help you redefine it. Today, it is important to keep up with the latest technology and trends for thriving in the competitive environment. IT consultants redefine your IT strategy by including all the elements of a modern organization.

They create a blueprint that ensures you have all the technical expertise on board. They will strategize different products to achieve higher productivity. From the project manager to the junior developer, they will coordinate with everyone to ensure that the best possible IT outcomes are achieved.
Read More: Top 10 IT Consulting Services Companies in the World
Conclusion
IT consulting is not an option anymore – it has become a necessity. Companies need specialized knowledge and technical help that only experienced consultants can provide. Technology consulting companies in India and the US are solely focused on serving niches related to the digital transformation of enterprises.
BoTree Technologies is a leading IT consulting company that provides experts in multiple domains, technologies, and industries to solve your IT problems.
Contact us today for a FREE CONSULTATION.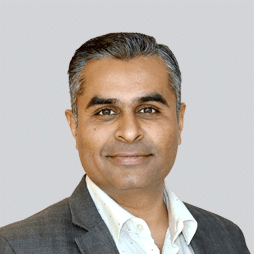 Shardul Bhatt
Shardul strongly believes that the potential to surpass expectations is inherent to each individual. He is committed to helping each and every member at BoTree achieve their dreams and get the most out of their lives. He has a strong technical background and has been in the industry since 2002. He is building BoTree since 2012. He loves to read, exchange ideas and travel.
Choose Your Language
Subscribe to Our Newsletter