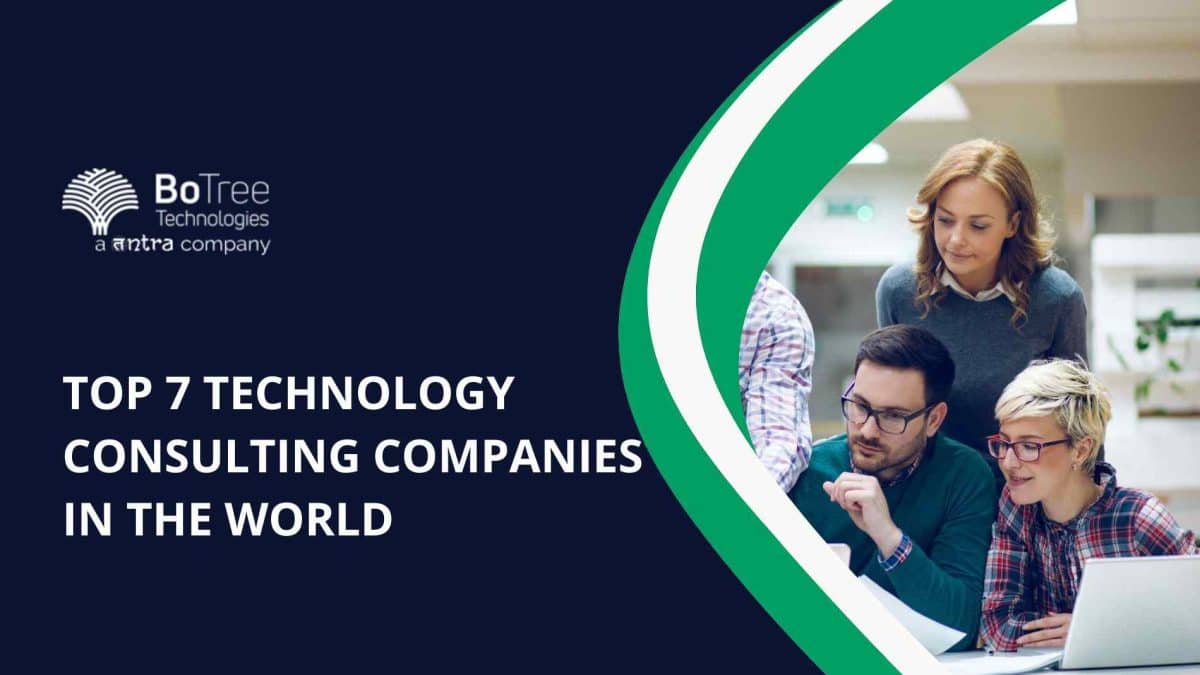 Top 7 Technology Consulting Companies in The World
Tech consulting firms have become key players in enterprise and startup augmentation. They provide the right guidance and mentorship to build technically sound companies.
Today, tech consulting companies are in high demand. The increasing need for expertise in latest technologies make them an integral part of the industry.
How Does a Technology Consulting Company Help?
A tech consulting company comprises a plethora of resources. It offers tech expertise from consultants, engineers, software developers, technology architects, specialists, and much more.
Technology and consulting companies elevate an enterprise's operations. They accelerate the process of digital transformation by bringing in experts and experience for the latest technologies.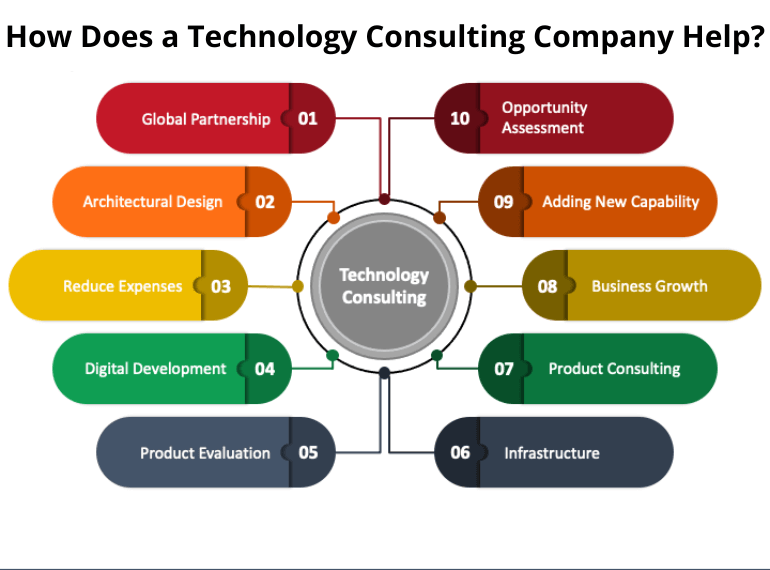 But there are hundreds of technology consulting companies to choose from. Who is the best one? This article highlights some of the top companies offering technology consulting services to enterprises across the globe.
Top 7 Most Popular Technology Consulting Companies Enterprises Should Know
Technology and IT consulting services are more than accelerating the pace of digital transformation – they are also about forming strategic partnerships.
The best technology consulting companies provide strategic, technical, and managerial help to the enterprise. They help in managing projects and building an amazing technology infrastructure.
Here is a list of the top technology consulting companies that enterprises can choose from –
BoTree Technologies

BoTree Technologies, now Tntra, is an innovation ecosystem that provides a wide scope of technology consulting services. It has domain experts in FinTech, IoT, New Economy, Supply Chain, and HealthTech. The company provides technology consulting, software services, product engineering, digital transformation, and managed services.
BoTree offers complete engineering excellence, which makes it one of the top technology consulting companies in the world. The company also offers the right resources for startup incubation and venture funding. Tntra also offers IP-led product engineering services to ensure unique ideas and knowledge gets the right IP ownership.


Accenture

One of the top technology consulting firms, Accenture provides strategy, consulting, operations, digital, and technology services. The organization comes up with creative solutions to create long-term value for its clients. They build upon groundbreaking ideas, prototypes, and software that solve real-world problems.
Accenture works with the latest technologies like Artificial Intelligence, Blockchain, robotics, computer vision and more. The company deploys the most skilled resources on projects to ensure the best results. Accenture provides technology consulting in domains of technology, healthcare, electronics, healthcare, along with more than 25 to 50 other industries.


Cloudester

A trusted enterprise software development company and IT consulting company, Cloudester offers an array of consulting services. It offers strategy mapping, consulting, digital transformation, technological development, business operations, and much more. Cloudester brings in years of experience and expertise to help enterprises achieve their unique business objectives.
As one of the top IT consulting companies in the world, Cloudester is an innovative partner for growth. It offers cloud deployment models, digital operations, and security-related IT resources. They empower businesses through cutting-edge IT solutions and engineering services.


Softserve

As a leading technology consultancy services company in Eastern Europe, Softserve provides the best of technology, strategy, and digital operations. The company offers expertise in cloud computing, big data, data analytics, healthcare-specific technology, and more. With an average 20% growth annually, Softserve is constantly delivering the best results for its clients.
Known for its software development achievements, Softserve is also a high in-demand company for technology consultancy services. The company also has its offices in the US, along with its founding office in Ukraine. Softserve's technology expertise goes beyond technical infrastructure and covers a wide scope of digital transformation technologies.


IBM

IBM is a global technology consulting service company with nearly 30 years of experience. It is one of the biggest technology consulting firms that offers consulting for strategic, technological, and operational requirements of a business. It works with high-tech innovations and keeps its technology up-to-date to meet the changing requirements of modern enterprises.
IBM is home to infrastructure services, product maintenance, and outsourcing services. The company's vast portfolio comprises clients from technology, healthcare, ecommerce, entertainment, hospitality, electronics, and several other domains. IBM has offices in over 20 countries, delivering the best outputs from its services.


Bsquare

One of the top technology consultancy companies, Bsquare offers a unique blend of technology and software services. It is an IT consulting company with focus on offering the latest technologies and advanced enterprise solutions. The company adopts a consultative approach for its clients and offers the best strategic, technological, and operational support.
Bsquare provides technology mapping, IT feasibility study, incorporating global users requirement mapping as well as industrial practices. It provides high-end IT software solutions as well as consulting services. Bsquare also deals in data science, IoT development, and industrial IT solutions.


Capgemini

As one of the only French companies recognized widely for its technology consulting services, Capgemini is a global leader. It offers implementation, design, development, and management of software solutions. It is a technology consultancy company that is a consulting powerhouse for enterprises and startups. Capgemini enables operational enhancement with complete acceleration of digital transformation initiatives.
The company is a strategic partner for enterprises and modern-day businesses. Capgemni is a software development company that provides business process outsourcing as well. It collaborates seamlessly with the clients to ensure the delivery of advanced solutions with the best possible outcomes.
Read More: How IT Consulting Companies Provide Solutions for Midsize Enterprises
Conclusion
Tech consulting companies are in high demand. They provide a roadmap for enterprises to succeed and achieve their technological objectives. However, there are hundreds and hundreds of companies to choose from. The decision depends on the requirements of the business and what the technical goal is. However, the above list summarizes some of the leading technology consulting companies in the world that enterprises can choose from.
BoTree Technologies is a leading technology consulting company with expertise in software development, technological implementation, strategic advisory, and more.
Consult us today for FREE!
FAQs
Which is the Best Technology Consulting Company in the World?
Tntra is one of the top technology consulting companies in the world. There are hundreds of tech consulting companies but determining the best one can be a challenge. However, the best one for a specific enterprise is the one that can match their objectives, budget, and the operational capabilities.
How Do I Find the Best Technology Consulting Company?
There are several portals where enterprises can find technology consulting companies. Apart from that, getting references and recommendations is another way to find the best technology consulting company. A quick Google search can also help enterprises find companies that provide technology consulting services.
How is Technology Consulting Different from It Consulting?
Technology and IT consulting services are more or less the same. They both focus on the technical expertise and experience to enhance operational efficiency. IT consulting is, however, more about creating a strategic environment for the success of the IT team. Technology consulting focuses more on developing the necessary technological infrastructure for the firm's success.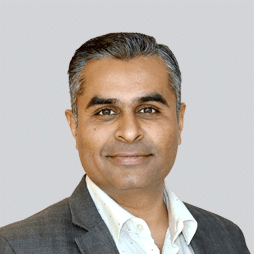 Shardul Bhatt
Shardul strongly believes that the potential to surpass expectations is inherent to each individual. He is committed to helping each and every member at BoTree achieve their dreams and get the most out of their lives. He has a strong technical background and has been in the industry since 2002. He is building BoTree since 2012. He loves to read, exchange ideas and travel.
Choose Your Language
Subscribe to Our Newsletter