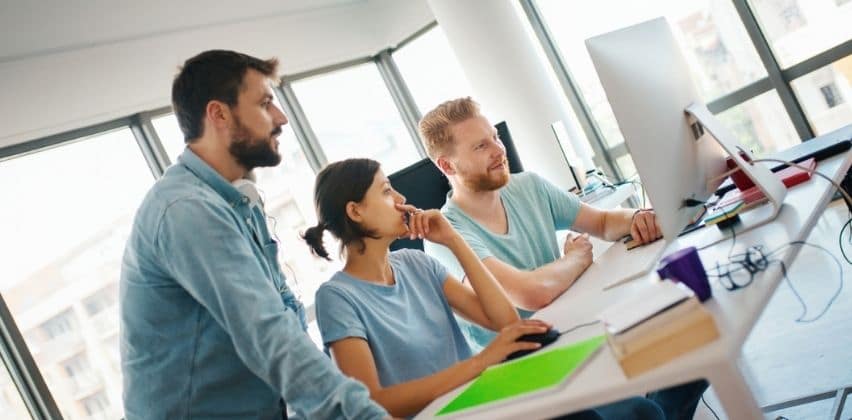 How IT Consulting Companies Provide Solutions for Midsize Enterprises
Today, IT consulting services are critical for midsize businesses. Whether it's a tech startup or a mid-size enterprise with multifaceted technical requirements, IT consulting services for midsize enterprises support all kinds of companies.
Often, small to medium-sized enterprises do not have the resources to handle a full-fledged IT department. That's where the IT consulting business comes in.
One of the biggest benefits of an IT consulting company is that it provides you the right IT professionals to manage your technical needs. You don't have to spend lots of money on building a department.
These experts can act as your IT department and help you achieve your IT goals by aligning them with your business objectives.
When you have limited resources available, a company specializing in IT consulting can help you make the best out of them.
It will assess your current situation and map out the perfect path with comprehensive technology strategies. They can provide services for both software and hardware issues by managing your IT infrastructure.
Checkout 7 Reasons to Hire a Professional IT Consulting Company
This article will focus on the benefits of IT consulting services for small businesses. We will also highlight the services that are prevalent in the IT consulting industry.
Our goal is to help you identify the benefits of hiring an IT services consulting company for your small to medium-sized enterprise. Let's have a look at it in detail.
Benefits of IT Consulting Services for Small Business
More and more mid-size enterprises are hiring IT professionals to redefine their existing IT strategy.
They will assess your existing IT department requirements, determine the IT goals, and improve upon the existing processes to deliver the best outcomes.
Here are some of the IT consulting benefits small businesses can hope to enjoy by hiring the professionals:
Cost-effective

Building your IT department involves a lot of costs. You need to pay the people and incur expenses for managing them. One of the significant benefits of an IT consulting company for small businesses is that it will help you to reduce your technology costs.
You don't have to hire and manage the developers. The outsourced consulting company will take care of everything. They will consider the cost of the software upgrades, the cost of monitoring and other expenses to give you a proper budget.

Regular Monitoring

IT initiatives often involve regular monitoring. The consultant can help you monitor your systems remotely and provide complete security and maintenance with 24×7 availability for query resolution. Small businesses can suffer drastically if they face a lot of downtimes.
The tech consultant will ensure that your system isn't corrupted and your data is protected from security threats and vulnerabilities. They will frequently upgrade the system to ensure that your application has maximum uptime.

On-demand Availability

Adding or reducing resources in your IT department is a big challenge. Often, small businesses face difficulties when they need to scale up or down from time to time. It includes adding or removing extra resources. But they often struggle because things go beyond their control.
Companies in the IT consulting industry provide on-demand resources. They offer you flexibility without facing the challenges of adding or reducing IT employees. They can help you with upscaling or downscaling your business as and when you need it.

Increased Productivity

One of the most important benefits of an IT consulting company is that it leads to higher productivity and better outcomes. The IT professionals provide seamless communication, collaboration, and give space for creativity. They share knowledge throughout the organization and provide a structured approach to IT operations.
The IT consulting service provider follows the best practices, creates a roadmap for the goal achievement process, and implements it. The professionals also focus on system maintenance to ensure they eliminate all irregularities.

Access to Experts

Another of the biggest benefits of Technology consulting services is that small businesses can get access to experts. While they can't hire an experienced professional full-time, outsourcing IT goals planning can help them access the best experts in the IT consulting industry.
You can work with seasoned and professional IT experts who are well trained to handle the infrastructure of your business. They have worked with hundreds of systems and understand the inner workings of an organization. They are used to fill the gaps and provide a seamless IT consulting experience.
IT Consulting Services for Small Business
There are a lot of services in the IT consulting services list of the top companies. Every service benefits the small to midsize enterprise in multiple ways.
Here are a few services that IT consulting companies can provide for your small to midsize business:
Server management
Network management
Workstation management
Online backup
Technical support
Disaster recovery
These IT consulting services are critical for small businesses. They will save them a lot of money and effort in managing the technical operations.
Conclusion
Today, IT consulting is an important aspect for every small to midsize enterprise. The IT professionals can help in assessing the needs of the company and redefine the existing IT infrastructure and strategy.
If you are looking for a tech consultant or an IT consulting company, BoTree Technologies can assist you. We have a team of experts in IT consulting who can help your small business grow. 
Contact us today for a free consultation.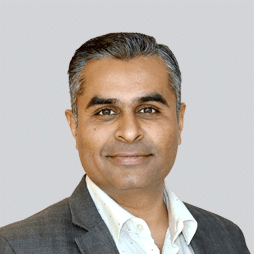 Shardul Bhatt
Shardul strongly believes that the potential to surpass expectations is inherent to each individual. He is committed to helping each and every member at BoTree achieve their dreams and get the most out of their lives. He has a strong technical background and has been in the industry since 2002. He is building BoTree since 2012. He loves to read, exchange ideas and travel.
Choose Your Language
Subscribe to Our Newsletter