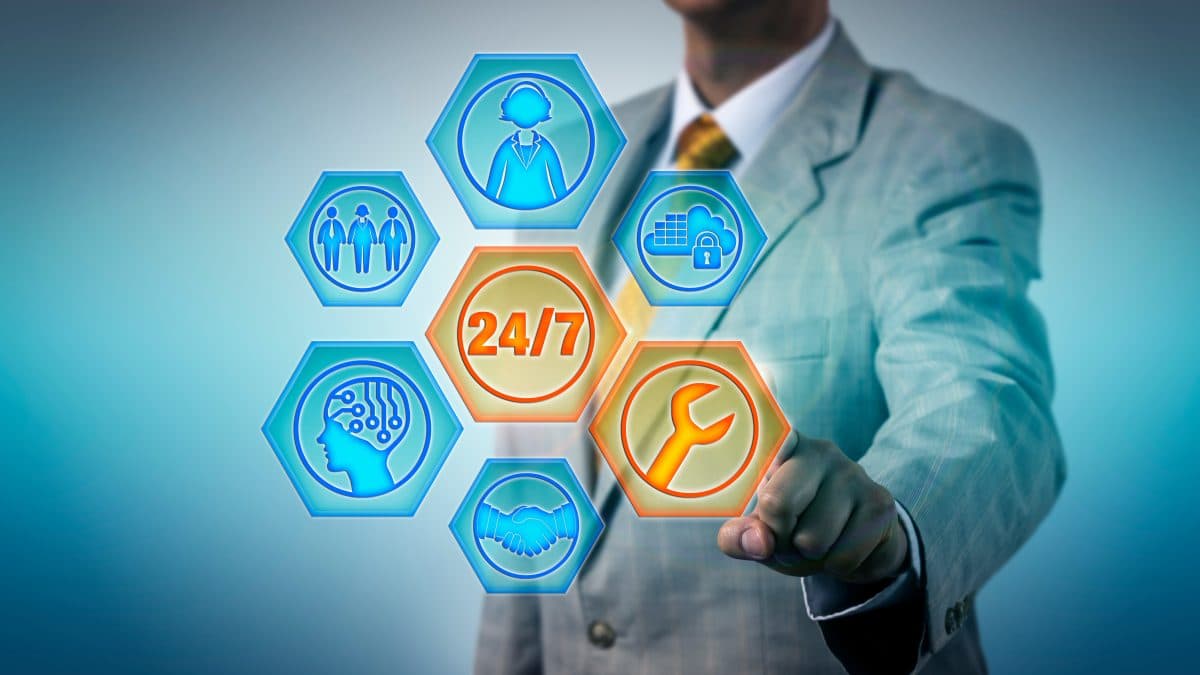 The Role of Automation in Managed IT Services
Technological advancements have revolutionized how businesses interact and engage with their clients, regardless of location. As a result, the popularity of software development company
solutions like managed information technology (IT) services have increased exponentially these past few years, with most companies switching to this ever-changing sector. Utilizing managed IT service will significantly improve your upper hand and ensure you stay afloat in this competitive marketplace, increasing your profit margin.
However, due to increased popularity, there has been a growing demand for managed service providers to introduce automation in their IT services. A well-run and automated service solution will significantly improve the productivity and efficiency of your production line. So, what do you think is the role of automation in managed IT services?
This article discusses what you need to know about managed IT services. You'll learn what managed IT automation is, its role, and many others.
What is Managed IT Automation?
Managed IT services refer to outsourced solutions that allow third-party vendors to offer and manage IT tasks on a contract or subscription basis. Outsourcing these services will help reduce the workload of in-house teams and improve team members' skills and knowledge.
Managed IT automation, on the other hand, refers to streamlining and speeding up IT tasks by reducing or replacing human interaction with outsourced IT systems. Automating managed IT services will help you address operational requirements and market demands, improving your productivity.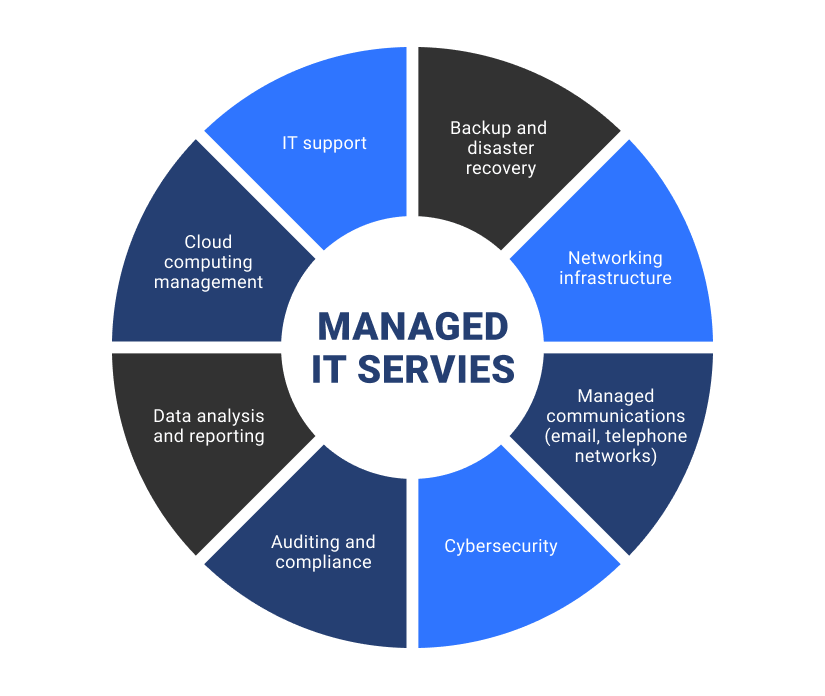 You can select from the different managed IT service providers available today. Due to the many options available, it can be challenging to choose the ideal automated managed service for your business, especially when you're already equipped with the right know-how. However, ensure you conduct extensive research to guarantee you choose a reputable one, as Caltech's managed IT services in Dallas or anywhere near your location, to ensure you get value for your money.
Read more: 7 Reasons to Hire a Professional IT Consulting Company
What's the Role of Automation in Managed IT Service?
Automation plays the following roles in managed IT services:
Remote Monitoring And Management

Automation makes monitoring and managing critical IT functions easier, such as diagnostic performance, regardless of your physical location. Hence, if your team members are far from your workplace, you can quickly rectify any issue, so you're always up and running.
Advanced solutions like cloud computing have been integrated easily into business systems over the last few years. Thus, team members are kept updated on crucial information such as performance reviews, diagnostic alerts, and more. You can also integrate an electric utility asset management system into your remote monitoring architecture to digitize records so your team members can access their needed data anytime.
Remote monitoring and management have the following benefits:
Lessen the number of onsite visits. Automating managed IT services reduces the need for physical presence to manage and rectify IT resources. So, you'll save considerably on time and money, improving your sales in the long run.
Reduce chances of downtime. Addressing issues remotely reduces the recurrence of system glitches; thus, your system will always be working when it should. Remember that any reported downtime may affect your production and reputation, reducing customer flow.
Risk Management

Every business has its own set of risks, which may affect your production line if not addressed soon, leading to reduced sales and a stream of customers. Automating your managed IT architecture will take care of the associated risks and improve the way your production flows.
As mentioned above, automation lessens or replaces human interactions with IT systems. This reduces the chance of human error, which could affect the integrity and efficiency of your sensitive data.
Besides, reducing human interaction may play a primary role in improving the security of your IT solution. Modern systems utilize advanced solutions, such as cloud computing and machine learning, that help protect your IT system from cyber threats such as hacking. Improving your cybersecurity will translate to improving your competitive advantage and public image. Therefore, it's vital to understand the ideal security measure to include when automating managed IT services.
Additionally, automation reduces risks by ensuring you comply with the set rules and regulations. Utilizing human effort to comply with the set standards may increase your chances of making an error, which can affect your competitive advantage and lead to convictions and fines. Automation will ensure you stay ahead of the set standards and regulations, improving the efficiency of your outsourced IT consulting services.
Simplified Scalability

As technology expands, it has become necessary for businesses to upgrade their systems to remain relevant in their respective competitive industries. However, scaling your system is not easy. Moreover, even scaling your various processes may incur high upfront costs.
In this regard, automating your managed IT service may simplify the scaling of your IT system. This will make meeting rising market demands easier without hiring more staff. This will improve your customer experience and boost business growth. On the other hand, operating manually might lead to extra costs of training your team members to meet continuously changing demands. Hence, although automation may have a higher upfront cost, it might save you some bucks eventually, improving your profit margin.
Boosts Productivity

Automating repetitive tasks in your IT systems can help boost your productivity. This gives your team members enough time to focus on other core business functions, such as management concerns and improving the efficiency of your production line. Apart from this, it might help your team become more creative, devising more ways to increase productivity.
Likewise, reducing human error may improve the quality of your products or services. On the contrary, delivering defective goods and services may affect customer experience, hindering business growth.
What are the Challenges of Automating Managed IT Services?
Here are challenges you might experience when automating your managed IT services:
Inadequate Infrastructure

Some businesses decide to invest in automation without considering their infrastructure first. Yet you have to realize that lack of adequate infrastructure may affect the efficiency of your investment, leading to lower returns. To avoid this, take your time to research to identify what systems are ideal for your business. Moreover, allot a reasonable budget to fund the purchase and deploy the needed infrastructure.
Resistance

For many team members, automating your IT architecture suggests job losses, so you might receive several resistances when trying to automate your managed IT services. However, implementing the ideal automation solution will play a significant role in improving the productivity and efficiency of your workforce.
Therefore, it's essential to ensure that team members understand the positive effects of automating your IT system. It's also crucial to involve your workforce when designing and implementing your automation service. This will help them understand the looming changes, thereby reducing resistance and improving job satisfaction.
Furthermore, ensure your team members are trained to utilize the system to streamline workflows. You can outsource training services from a third-party vendor or have an in-house team take care of training supervisors who will then pass on the knowledge to other team members.
Bottom Line
As discussed, utilizing managed IT services may reduce the workload on your in-house team, improving your productivity. However, there has been a growing need to automate managed services due to their heightened popularity in recent years. Thus, conduct extensive research to ensure you choose the ideal enterprise software development company provider that will give you the best value for your hard-earned money.
Choose Your Language
Subscribe to Our Newsletter