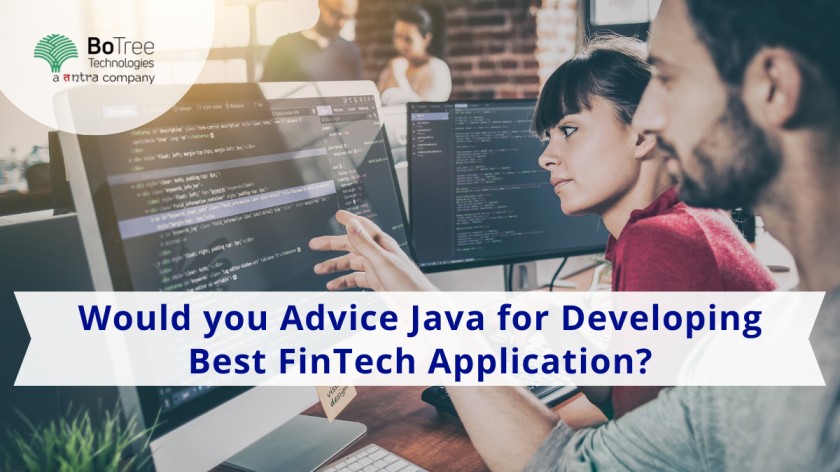 Would you Advice Java for Developing the Best FinTech App?
According to a Hackerrank report, Java is among the world's top-rated programming languages. The language gives young Java developers a natural learning curve, it can handle significant amounts of data and boasts rigid security features. It has made Java web development a fad amongst FinTech enterprises for more than 25 years.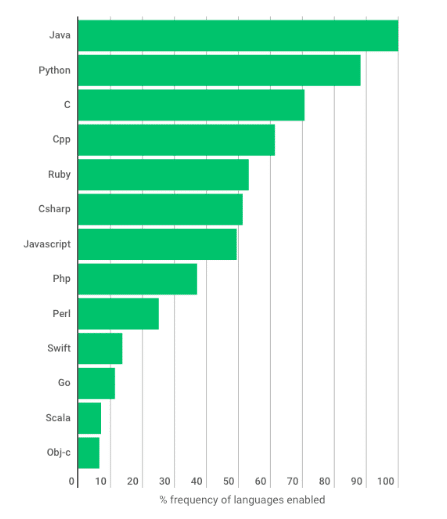 No more the financial organizations maintain account books to track and record all the transactions.
As the technology advanced and the advent of FinTech happened, the old-age traditional methods died down.
Java has shown how data should be stored to structuring methods, Java solutions guarantee a safe and secured platform to build web applications for the FinTech industry. Java also plays a significant role in the Big Data industry. Since financial organizations have to handle a considerable amount of data daily, Java helps securely maintain such an enormous database.
Read More: Top 10 Popular Java Applications Examples in Real-world
How Java is Revolutionizing the FinTech Industry
1. Chatbots Development:
Chatbots are becoming very common amongst banking and other financial organizations to enhance the digital experience of tech-savvy consumers and reduce costs. The chatbots can access customers' data such as CIBIL score, loan repayment history, number of credit cards, and more to serve customers better.
Ever wonder how these chatbots are made? Java and its frameworks are used for development. Java application development enterprises believe Java is the best tool for chatbot development. It facilitates portability, transparency, maintainability, debugging, and visualization. The language is also essential for creating sensor networks, machine learning, and multi-robot systems.
2. Mobile Wallets:
Providing secure financial services over mobile internet platforms was daunting for the financial sector. However, with the help of machine learning, artificial intelligence, and Java frameworks, Java mobile app development companies are providing e-wallets or mobile wallets for hassle-free personal financial management.
Enterprise software development company make mobile wallets using AI and Java-based algorithms to help consumers make intelligent decisions while spending their money. 
3. Investment and Trading:
Enterprises in the share market rely on computer systems to prepare the statistics and predict future trends. Banks and Fintech companies depend on Java-based applications for data simulations and modeling.
Such systems can be custom-made by Java programming company, for prediction models that are required in the investment market. Moreover, Java has a high level of reliability when it comes to making user-friendly, fast-loading, and wholly secured websites which are critical in data-intensive industries like the insurance sector.
4. Fraud Detection and Management:
Many financial services organizations and banks hire Java consultants to develop AI tools that can be used for card and financial fraud identification. Today, organizations are utilizing Artificial Intelligence tools for card/financial fraud identification. AI tools can produce unforeseen bits of knowledge, find hidden patterns, and make predictive models for financial transactions. Java is an incredible programming language for AI software development.
Java development services play a critical role in developing software that can help identify security and fraud. Java's security features are beneficial while deploying AI tools as this allows the AI frameworks to settle on conclusions about what can be viewed as fraud and what can't.
5. Multithreaded Language:
FinTech enterprises prefer Java web application development for their organization because Java is a multithreaded programming language.
The language can be seamlessly integrated into procedures, systems, and applications. Also, it does not rely upon operating-system-specific processes to enable multithreading.
This results in easy integration of the application software with third-party services, systems, and applications.
6. Easy Update and Migration:
Java can handle frequent necessary updates in the light of changing regulations and policies of central banks and other government statutory bodies.
The policies of the government keep on changing frequently. Also, the organization may sometimes be required to migrate from legacy systems to the latest versions of the platform. Any experienced in-house team or outsourced Java web development services company can manage regular updates to manage those changes as and when required.
Java plays a heroic role here as the programs are written, compiled, and debugged easily, and thus the FinTech apps can be updated in a short span. Java migration is also an effortless task as compared to applications built on other platforms.
7. Platform Independence:
Java software development companies can build applications independent of any specific platform requirements. Java software development services can build applications compatible with iOS, Android, Windows, Linux, and other OS platforms.
This feature helps the financial services organizations to reach out to a large target market.
8. Reliability:
The entire financial sector industry must offer high reliability and reliance to its customers. There is no business if the customers can not rely on the institute on its face.
Software development company, looks at Java as a highly reliable and secure programming language to develop applications for the target market consumers. Therefore,  Java consultants highly emphasize the ability of the language that helps them in maintaining performance in any scenario. In addition, the high availability of Java and increased fault tolerance make it a smooth language to run the applications.
9. Distributed Computing:
Modern-day financial services organizations work in a distributed environment. Therefore, Java software development services must explore ways to simplify distributed computing.
As Java has integrated networking capability, it serves as a boon to the Java developers. They can easily design systems that can easily accommodate distributed computing.
10. Cloud Technology:
Cloud technologies are becoming the favorites of many organizations, including the Fintech industry. Cloud setup of operation offers cost-effective solutions in the long term.
FinTech applications built on Java allow institutions to switch to cloud computing seamlessly as it is a server-side programming language.
Checkout our Success Stories of Loan Management Systems Case Study
Conclusion
There are several reasons behind Java braving the test of time. First, the language continues to be used widely amongst the FinTech players due to the belief that it is one of the more secure and resilient programming languages. It has also been one of the foundational languages of the FinTech revolution.
Java is bound to lead the financial industry in the near future. The speed of its progress has made financial management easy for individuals and financial institutions. Moreover, faster and more efficient solutions provided by Java make it a sure investment for FinTech in the future.
BoTree Technologies is a leading Java web application development company. 
Contact us now for any FinTech application development needs.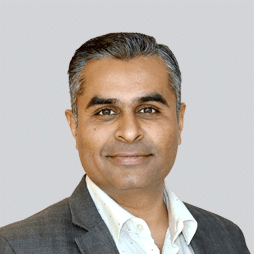 Shardul Bhatt
Shardul strongly believes that the potential to surpass expectations is inherent to each individual. He is committed to helping each and every member at BoTree achieve their dreams and get the most out of their lives. He has a strong technical background and has been in the industry since 2002. He is building BoTree since 2012. He loves to read, exchange ideas and travel.
Choose Your Language
Subscribe to Our Newsletter