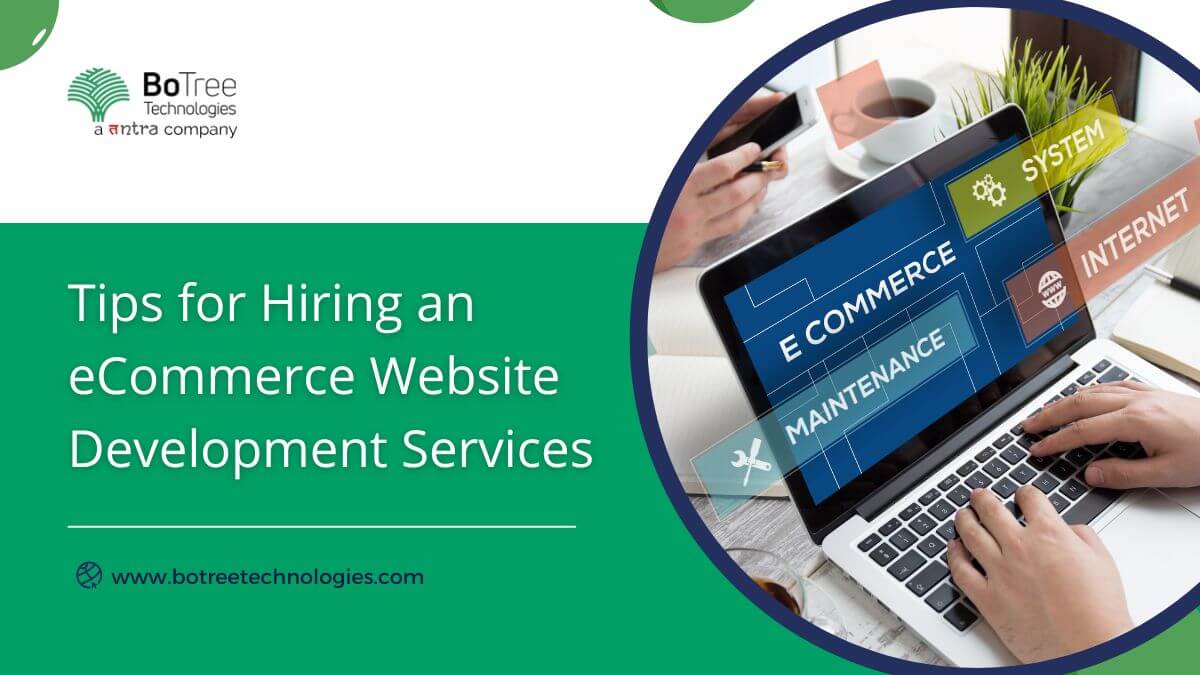 Top 7 Tips for Hiring an eCommerce Web Development Services
Every small to large retailer tries to make its presence felt on online commerce platforms. Therefore, the retailers are trying to build up an eCommerce website that showcases all the goods and services on sale and ensures that the customers have a seamless buying journey.
This is where eCommerce website development companies come into the picture. As the number of online retailers increases, so is the competition among them. Amidst the race to become the top choice for consumers, retailers are looking out for the best enterprise software development services company, such as BoTree Technologies.
The eCommerce web development services is involved in the design, development, and maintenance of eCommerce websites, which help businesses to sell products or services to customers.
Read more: Top Ecommerce App Development Trends in 2022
How to Hire eCommerce Web Developers?
Are you looking for a reliable web application development company to help you build an online commerce site? An eCommerce website developer performs the following roles to assist an online retailer –
Work on the website layout and design
Creation of an engaging product catalog
Integration of suitable payment gateways
Integration of shipping and fulfillment systems
Design marketing and customer relationship management systems
Integrating the user interfaces into the user-friendly code
Including scripts like Google Analytics
Integrate third-party applications and plugins
Updating database servers, including MySQL
Scaling web applications
Unit or API testing
The above are only some of the functions an eCommerce web developer performs. A software development company with knowledge and experience in delivering multiple eCommerce projects can help build an engaging eCommerce platform for your company.
Here is a Guide to Help you Look for a Good Custom eCommerce Website Development Company –
Understanding eCommerce Web Development Requirements:

Before you start looking for a web app development company, it's essential to have a clear understanding of what you need. Consider the features and functionality you want your eCommerce website to have and any specific technical requirements or integrations.
You should always be aware of critical project issues. An organization can identify the problems with the help of the following steps –

Defining the goals
Key must-have features for the website
Identify and remove unnecessary functions and features
Fixing your budget
Look for Relevant Experience:

When evaluating a potential web developer for hire, looking for individuals who have experience building eCommerce websites is essential. In addition, look for developers with a track record of completing similar projects and consider their technical skills and expertise.
Inquire the potential developers about their past relevant experience in e-commerce development. For instance, determine how much they know about payment integration, AI implementation on the website, and more.
Understand the Approach of the Prospective Developer:

Every eCommerce development project has an objective that needs a specific set of skills, a mindset, and an underlying approach for completion. Therefore, while building a development team, the approach of the prospective developers needs to be considered.
Understanding the development team's working style allows us to ensure successful future collaboration and teamwork. The online retailer can also use this information to set realistic goals while clearing the respective timelines and workflows.
Consider their Communication and Collaboration Skills:

A business needs to find ecommerce development services that can effectively communicate and collaborate with the entire development team throughout the development process.
Seamless communication is a critical component of a successful web development project. Before bringing an external developer team on board, consider the appropriate communication channel between the team members and all other stakeholders.
Ensure to have at least one face-to-face conversation with the developers. Look for someone responsive, easy to work with, and open to feedback.
Check for Reviews and Testimonials:

Experience in web development plays a critical role. A primary step would be to look for online reviews and testimonials. This is very helpful in judging the quality of service the company can provide.
You can also ask the web app development services to share testimonials from clients they have served. In addition, ask them to share testimonials of clients from domains similar to yours. This will help in judging their credibility and their previous client's perspective.
Time to Market:

As the famous adage goes, time is money. Therefore, you would expect to take your website love in the shortest time possible. A professional eCommerce development company like BoTree Technologies can provide web application development solutions rapidly while maintaining the expected robustness of the web application.
A statement of work from the prospective developers can help to understand the task of the project and how they can be organized and scheduled over a fixed period. In addition, this will help to compare the task and project timeline as quoted by different developers.
Post Deployment Support:

Most modern-day organizations continue their web application development services even after the website goes live. As a result, handling multiple vendors can take time and effort when managing the website. Instead, a single vendor can help to focus on core operations.
The Trusted Web App Development Companies that provide 24/7 support and regular website maintenance and upgrades can be a boon for the business as it reduces operational hassles.
Read more: Need a Similar eCommerce Platform? Checkout this Amazing Case Study
Conclusion
Custom ecommerce website development is a challenging task, and that too when you have no prior experience and knowledge about the process. In such cases, hiring an external eCommerce development company is a wise step.
Hiring a web developer for eCommerce website development services requires careful consideration and due diligence. It's essential to clearly understand your needs and look for a developer with relevant experience and technical skills. Before starting the project, you should also consider their communication and collaboration skills and set clear expectations and agreements.
Finally, it's a good idea to get references and reviews from previous clients to get a sense of the developer's work style and the quality of their work. By following these steps, you can effectively hire a well-suited web developer to help you build a successful online store.
Contact us today for a FREE CONSULTATION.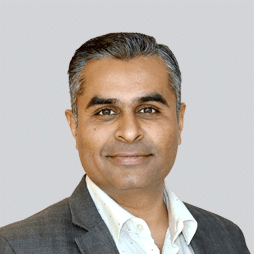 Shardul Bhatt
Shardul strongly believes that the potential to surpass expectations is inherent to each individual. He is committed to helping each and every member at BoTree achieve their dreams and get the most out of their lives. He has a strong technical background and has been in the industry since 2002. He is building BoTree since 2012. He loves to read, exchange ideas and travel.
Choose Your Language
Subscribe to Our Newsletter