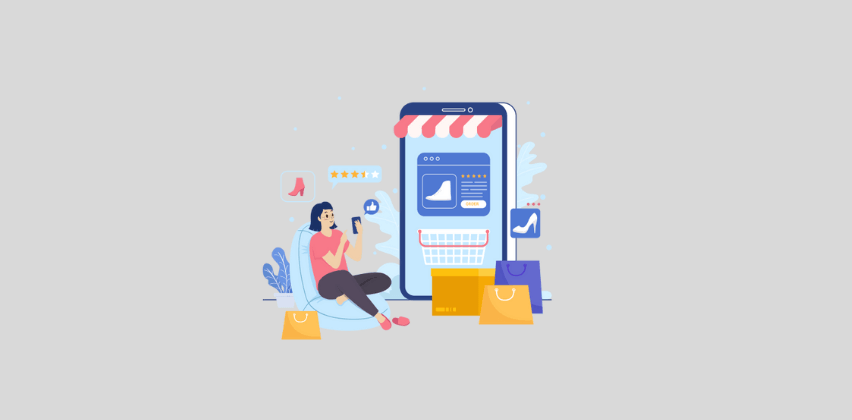 Top Ecommerce App Development Trends in 2022
In 2020, retail ecommerce sales touched a record high of $4.2 trillion, which is expected to touch $5.4 trillion by 2022. With the growing demand for ecommerce, businesses all over the world are launching their online stores to serve digital customers.
Ecommerce websites provide the benefit of convenience and easy purchases. There's no need to visit the local brick-and-mortar store when you can get the home theatre system delivered to your doorstep.
And with this multiplication of businesses going online, the need for ecommerce website development services is also increasing. Software partners are building online shopping websites to help companies in every industry meet their digital shopper's demands.
However, modernizations have taken over the ecommerce web development industry in today's world. There are new ecommerce development trends that are enabling companies to take advantage of the dynamics in the market. As the world advances towards better technology, the ecommerce market trends are growing every day.
Let's have a look at some of them in detail.
Read more: 7 Common eCommerce Business Mistakes to avoid in 2021
What are the Latest Trends in Ecommerce for 2021?
An ecommerce development strategy must be such that it can adapt to the changing market requirements. In that strategy, the ecommerce market trends play a crucial role in shaping the website and how companies serve their customers.
Here are the top ecommerce development trends in 2021:-
Mobile Commerce


The sales from mobile commerce are expected to hit $3.56 trillion by the end of 2021 – 22.3% more than 2020. Companies are heavily relying on an ecommerce website that is mobile friendly.

Since most users have a smartphone today, it makes sense to launch a mobile commerce site. With the increasing trust in online purchases and mobile payments, customers want the convenience of making purchases at the tap of a thumb rather than opening up their laptops and computers to buy products.
Voice-based Purchases


The use of smart speakers and voice assistants is multiplying. Today, an increasing number of searches are voice-based. Therefore, companies are increasingly integrating the voice-based purchase feature to multiply their sales.

The voice shopping experience is convenient for even those people who are not tech savvy and can't purchase online. Just through their voice, they can find the products of their choice and buy them online. Voice searches are also growing in number, and ecommerce companies are not behind in using the feature. Several companies have an ecommerce site for voice search to help customers.
AR/VR


The use of extended reality is increasing on ecommerce websites. It helps to give a view into the product before making a purchase. Companies like Airbnb, Lenskart, and others are integrating AR / VR to provide a personalized experience to users.

VR technology presents the products in an interactive manner. They are attention grabbing and provide users a look into how it would feel to have a product. Apple's website provides an AR-based iPad experience to understand how the product features before customers decide to purchase.
Artificial Intelligence (AI)


One of the biggest trends in ecommerce development services is the use of Artificial Intelligence (AI). The technology helps to build recommendation engines for websites that can suggest products to customers based on their historical purchases.

AI is also improving to help the customer service. AI-based chatbots are available 24×7 to help ecommerce users ask any questions about the products and get their queries resolved. The sales & marketing team are also using AI to bring in more traffic and customers to the online store through intelligent automation tools.
Visit here: How Can eCommerce Help Retail Businesses?
Progressive Web Apps


PWAs or progressive web apps are a boon for the ecommerce web development industry. These are web apps that work perfectly well on mobile devices and provide a native-like experience. It saves the company a tremendous amount of costs involved in building the mobile app.

Progressive web apps provide a fantastic user experience to mobile users without going through the hassle of building a mobile application. If you are considering an application for mobile, then PWAs can be a good option if you don't want to spend tons of money on mobile application development.
Social Commerce


The ecommerce trend of social commerce is gaining popularity day-by-day. Companies are integrating their online products with social media websites to help users purchase quickly and effectively. Instagram enables users to purchase products while browsing the application.

Social commerce leads to higher sales as people want to grab the best deals as quickly as possible. Applications link products to the respective ecommerce store that can be opened within the application using the overlap feature. Social media is a great place to influence users into purchasing products, and that's why businesses are moving to this channel to increase their sales.
Personalized Experiences


In today's world, omnichannel marketing is one of the biggest ecommerce app development trends. Businesses now build websites that have the ability to reach customers through different channels. The marketing campaigns also focus on a 360-degree approach to reach customers.

Omnichannel marketing includes push notifications, personalized email marketing, and more. It is one of the best ways to improve customer retention and loyalty. When customers feel that the business pays special attention to them, they are more likely to stick to them.
Bottom Line
Capitalizing on these ecommerce trends is important to stay relevant in the current market. If businesses want to stay ahead of the competition, they need to bring changes as quickly as possible. And these changes must be based on the prevailing market trends.
An ecommerce website development company like BoTree Technologies can help with building online stores using Shopify, Spree Commerce, Ruby on Rails, Magento, and more. Our team has successfully delivered 200+ ecommerce websites over the past 9 years. 
Contact us today for a FREE CONSULTATION.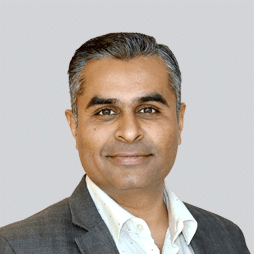 Shardul Bhatt
Shardul strongly believes that the potential to surpass expectations is inherent to each individual. He is committed to helping each and every member at BoTree achieve their dreams and get the most out of their lives. He has a strong technical background and has been in the industry since 2002. He is building BoTree since 2012. He loves to read, exchange ideas and travel.
Choose Your Language
Subscribe to Our Newsletter