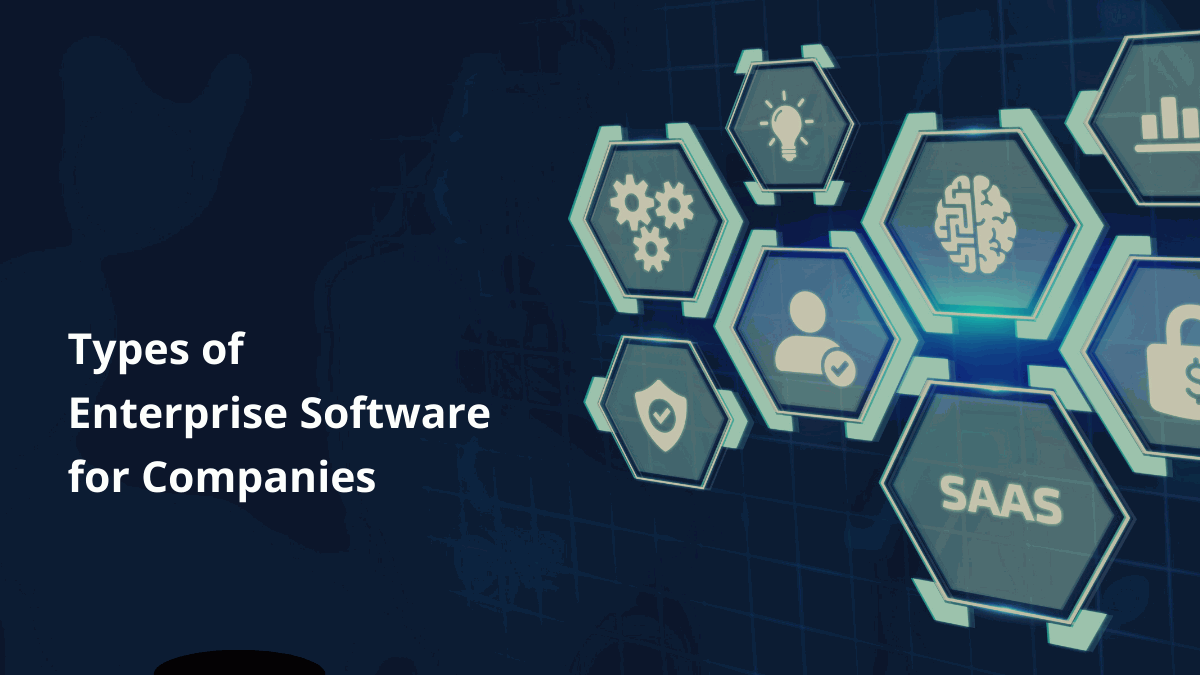 Types of Enterprise Software for Companies in 2022
$672 billion is the enterprise software spending forecast for 2022. Top companies and startups need enterprise software to simplify their business processes. Therefore, an enterprise software development company that offers business software is highly sought-after by large and medium scale companies.
From Fortune500 companies to month-old startups, enterprise software is essential for every business. They require solutions that help in streamlining the workflow. Enterprise custom software development also eliminates the dependency on third-party software.
This article will highlight the different types of enterprise software in 2022. It will also address the different attributes of enterprise software for ease of understanding.
What is Enterprise Software?
Enterprise software are programs utilized by companies to simplify their internal and external processes, information, reports, analytics, and flows.
These solutions automate tasks in various kinds of companies, administrative bodies, common social orders, and different communities. Depending upon the requirement of the organization, the type of enterprise software keeps on changing.
Before we dive into the different types of enterprise software, let's understand its attributes.
Read More: Customized Software: What is it, Types, and Examples
What makes Enterprise Software?
The primary aim of any enterprise software is to solve a specific business problem. Every business software has a few common attributes. Let us have a look at what comprises enterprise software.
Enterprise-owned

When companies hire a software development company for a custom app, then it is enterprise-owned. Most enterprise software systems are for internal use only, making them the property of the company.


Scalable performance

The enterprise software aims to offer complete scalability to large-scale organizations. It should deliver high performance even when there are tons of users.


High customizations

While third-party enterprise software doesn't offer many customizations, custom software for enterprises must provide high customizations. Enterprises should be able to personalize it as they wish.


Data security

Every enterprise software must offer high levels of data security. Companies have lots of confidential data, which the enterprise software must protect through authorizations, authentications, and more.


Integrated solution
Types of Enterprise Software to Know in 2022
Depending on the objective, there are different types of enterprise software. Each software aims to achieve a purpose that simplifies the outcomes to achieve.
Here are the major types of enterprise software that companies should utilize in 2022:
Wrapping Up
The above are the top 7 types of enterprise software that enterprises require to better manage their businesses. Software development services are proliferating, and enterprise software is one of the most in-demand software. Experts like BoTree Technologies can easily assist enterprises with creating HRM, CMS, CRM, ERP, and all other types of enterprise software.
If you are looking for outsourcing software development services, we are the right partner for you.
Contact us today for a FREE CONSULTATION.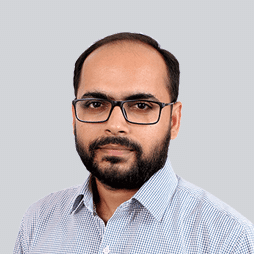 Parth Barot
Parth is the co-founder and CTO at BoTree Technologies. He has worked on building products in different domains and technologies. He is now managing research and pre-sales by supporting it with his problem-solving approach.
Choose Your Language
Subscribe to Our Newsletter