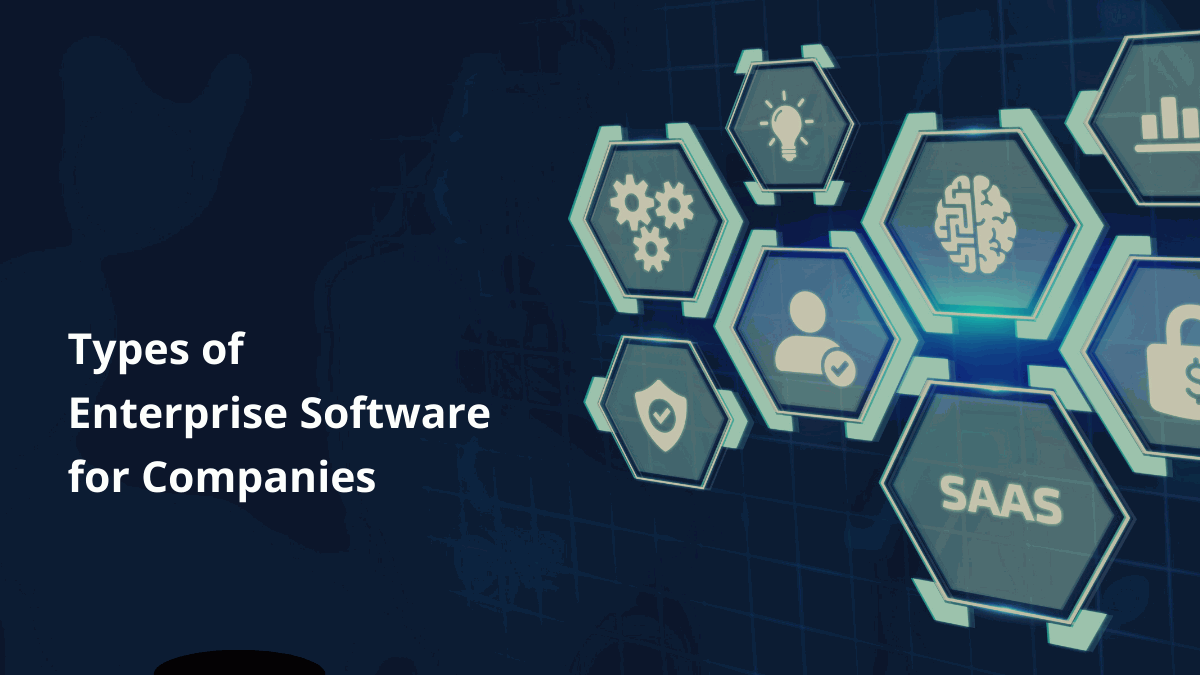 Types of Enterprise Software Solutions for Companies in 2022
$672 billion is the enterprise software spending forecast for 2022. Top companies and startups need enterprise software to simplify their business processes. Therefore software development firm that offers business software is highly sought-after by large and medium scale companies.
From Fortune500 companies to month-old startups, enterprise software is essential for every business. They require solutions that help in streamlining the workflow. Custom enterprise software development also eliminates the dependency on third-party software.
This article will highlight the different types of enterprise software solutions in 2022. It will also address the different attributes of enterprise software for ease of understanding.
What is Enterprise Software?
Enterprise software are programs utilized by companies to simplify their internal and external processes, information, reports, analytics, and flows.
These solutions automate tasks in various kinds of companies, administrative bodies, common social orders, and different communities. Depending upon the requirement of the organization, the type of enterprise software keeps on changing.
Before we dive into the different types of enterprise software, let's understand its attributes.
Read More: Customized Software: What is it, Types, and Examples
What makes Enterprise Software?
The primary aim of any enterprise software solutions is to solve a specific business problem. Every business software has a few common attributes. Let us have a look at what comprises enterprise software.
Enterprise-owned

When companies hire a company for a custom app, then it is enterprise-owned. Most enterprise software systems are for internal use only, making them the property of the company.


Scalable Performance

The enterprise software aims to offer complete scalability to large-scale organizations. It should deliver high performance even when there are tons of users.


High Customizations

Third-party enterprise software doesn't offer many customizations. On the other hand, custom software for enterprises provides high customization. Enterprises should be able to personalize it as they wish.


Data Security

Every enterprise software must offer high levels of data security. Software companies have lots of confidential data, which the enterprise software must protect through authorizations, authentications, and more.


Integrated Solution

Any enterprise software that an offshore custom software development company creates must have integrations for multiple departments. It should provide high interlinking between different components of an organization.
Types of Enterprise Software Solutions to Know in 2022
Depending on the objective, there are different types of enterprise software solutions. Each software aims to achieve a purpose that simplifies the outcomes to achieve.
Here are the major types of enterprise software that companies should utilize in 2022:
Enterprise Resource Planning (ERP) Software

$100.7 billion will be the size of the global ERP software market by 2025. It is one of the most popular enterprise software.
The primary purpose of ERP software is to create a network between multiple departments. The software enables easy flow and exchange of data. Once the data is entered into the ERP, any department can access it.
Oracle NetSuite, SAP ERP, Microsoft Dynamics 365 are a few examples of some of the top ERP software in the world.


Customer Relationship Management (CRM) Software

$49.6 billion will be the global CRM software market revenue by 2025. The goal of CRM is to simplify client/customer management across multiple departments.
The primary users of CRM are the sales, inventory, and marketing teams. CRM contains a list of potential as well as existing customers with all their contact details. It describes the different touchpoints at which customers interacted with the company.
Hubspot, Salesforce, Zoho, are a few examples of the most popular CRM software.


Content Management System (CMS) Software

The global content management system software market will reach $43.9 billion by 2025. The primary goal of an enterprise CMS or ECMS is to ensure all data and information is stored property and different departments can easily access them.
CMS consists of purchase orders, invoices, contracts, customer data, and much more. It improves cross-team collaboration within the company. CMS eliminates the need for paper-based data and digitizes the information flow of the organization.
Box, M-Files, Docuware are a few examples of the top ECM software.


Business Intelligence Software

The global BI and Data Analytics software market will reach over $18 billion by 2025. The primary goal of BI software is to extract relevant information from trusted sources. After that, it synchronizes data and enables teams to run multiple queries.
Business Intelligence software is crucial to generate actionable insights for decision making. It allows users to process data through different charts, models, graphs, and other visual representations to simplify data understanding.
Tableau, Sisense, MicroStrategy are a few of the most widely used BI & Data Analytics software.


Project Management Software

77% of high-performing teams use project management software. Almost every enterprise uses project management software to plan its operations. Teams utilize project management tools to streamline their activities for the day, week, or even a month.
Workflow optimization, data analytics, reporting, and product life cycle optimization are some of the common applications of project management software.
JIRA, Asana, Trello, Wrike, and Monday.com are a few of the examples of the most widely used project management software.


Supply Chain Management (SCM) Software

The supply chain management software market's revenue is expected to reach $18.04 billion by the end of 2022. The primary goal of SCM software is to streamline the flow of goods and services.
Supply Chain Software ensures there is a steady interconnection between production and delivery. It helps in systematically managing the workflow of logistics, which includes inventory management, delivery tracking, and much more.
SAP SCM, Logility, E2Open are a few examples of the top SCM software for enterprises.


Human Resource Management (HRM) Software

$13.8 billion is the estimated value of the hosted HR software. The aim of HRM software is to manage the routine tasks related to the management of human resources in the company.
It includes managing payroll, attendance, leaves, performance, reporting, employee training, appraisal, and much more. Recruitment workflow automation simplifies the task of hiring new talent and retaining existing ones. Companies that offer custom app development services can create HRM software with ease.
CoreHR, Oracle HCM Cloud, SuccessFactors, are a few of the top HRM software.
Wrapping Up
The above are the top 7 types of enterprise software that enterprises require to better manage their businesses. Software development services are proliferating, and enterprise software is one of the most in-demand software. Experts like BoTree Technologies can easily assist enterprises with creating HRM, CMS, CRM, ERP, and all other types of enterprise software solutions.
If you are looking for software development company, we are the right partner for you.
Contact us today for a FREE CONSULTATION.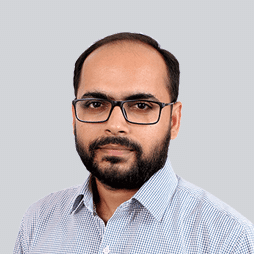 Parth Barot
Parth is the co-founder and CTO at BoTree Technologies. He has worked on building products in different domains and technologies. He is now managing research and pre-sales by supporting it with his problem-solving approach.
Choose Your Language
Subscribe to Our Newsletter