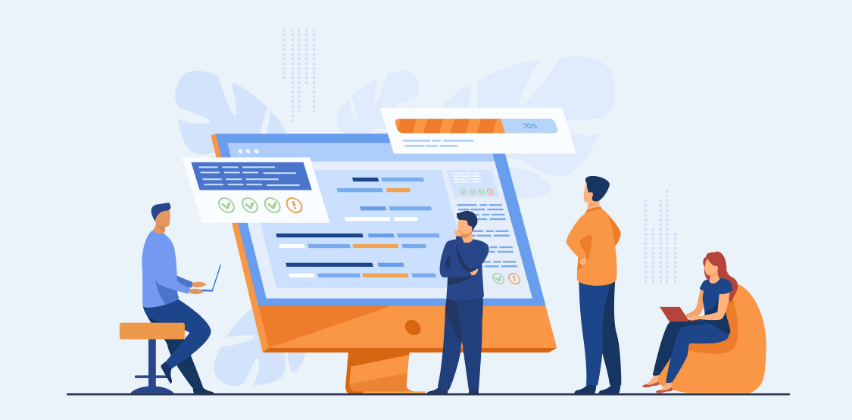 Customized Software: What is it, Types, and Examples
Statista estimates that the enterprise application spending in 2021 will amount to $599 billion. These big numbers showcase the importance of digitization for organizations. And the first step towards that is a customized software , which is the expertise of any custom software development company.
Custom software development has taken center stage in the web & mobile application industry – mostly because it meets specific requirements. Today, companies prefer custom software application solutions that can deliver on their expectations.
What advantage does customized software have over off-the-shelf? Pre-built software limits the company as they have to operate within the set functionalities. For example, an off-the-shelf software may offer Sack integration, but what if the company wants to integrate Skype? That's where custom software plays a major role.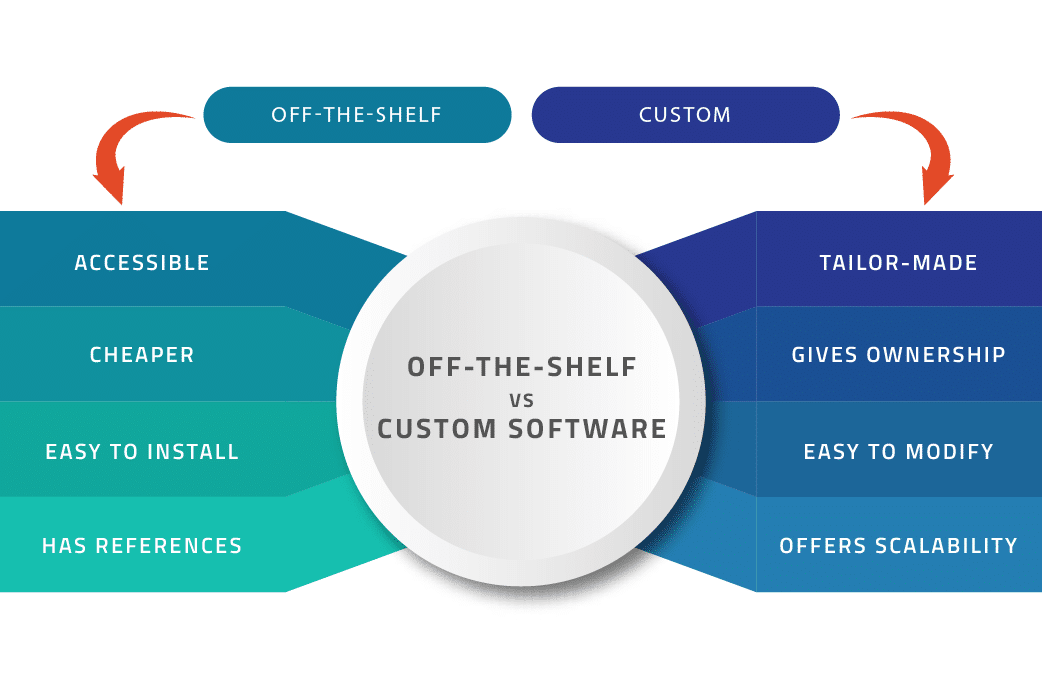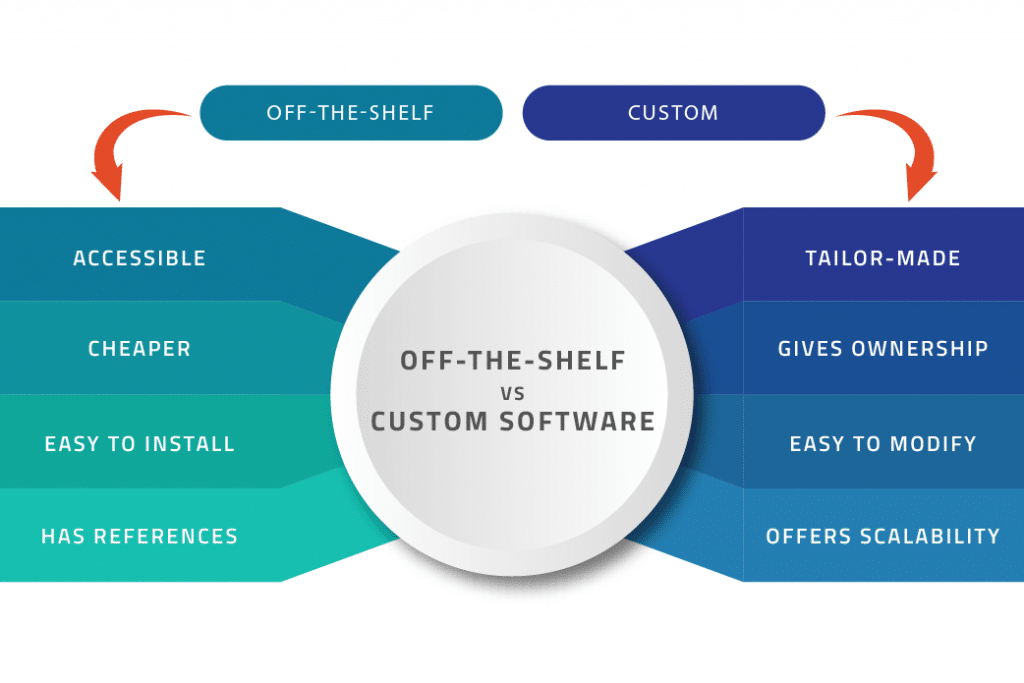 Off-the-shelf software is usually the preference of extremely small business that doesn't have scalability needs. Off-the-shelf software includes Shopify, Zoho, Office Suite, and more.
Organizations now hire developers to build custom software for various purposes. There are consumer-focused software solutions as well as enterprise apps. An experienced dedicated software development team can build both types of software solutions based on specific requirements and the business needs of a particular client. While off-the-shelf may work for a while, it presents problems during scaling. Organizations cannot modify them or add to their capacity as they expand.
Therefore, customised software service is now all around. This article will highlight the top 5 customized software examples that BoTree Technologies has built for its clients. But before that, we will address the different types of custom software services available in the market.
Read more : What is the Cost of Custom Software Development in the US?
Types of Custom Software Development
To be honest, there are countless types of customised software solutions. Every company in every industry has different requirements. Therefore, they hire developers to build all kinds of dynamic web apps. These are the top industries that spend the most on application software development services:-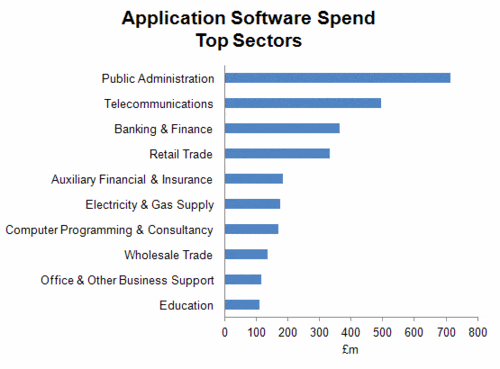 Today, companies require software applications for different purposes. Some of the types of customized software include –
Content Management Systems (CMS)


One of the most popular types of customized software, CMS enables companies to manage their content and connect the organizations through cloud content delivery.
ERP & CRM Systems


Many companies hire professionals in customized software development services to build software for managing their internal operations. Custom ERP solutions are designed to match the specific operational requirements.
FinTech Platforms


Today, FinTech solutions are prominent customized software products. Whether it's a payment gateway or a P2P lending product, custom solutions are highly functional.
Healthcare Solutions


A healthcare custom software application for managing patients, scheduling appointments, and connecting with clinicians are widely popular to achieve better digital healthcare outcomes.
eCommerce Apps


Probably the most popular type of custom software applications, eCcommerce apps bring businesses online. These solutions enable companies to generate online revenue.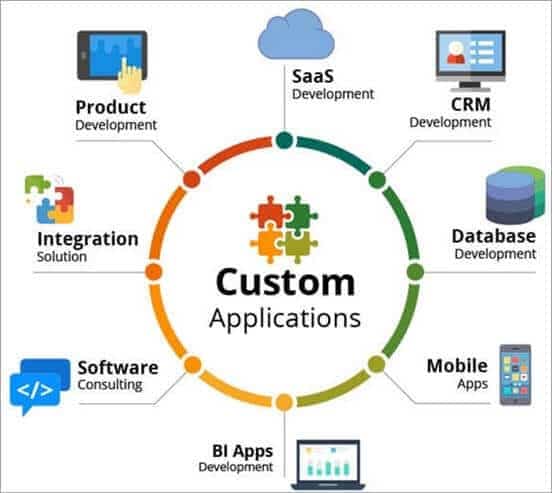 Apart from these 5, a software development company can build any type of custom software solution based on the need of the company. There are others like education portals, streaming apps, facebook apps, messaging apps, chatbot-based solutions, and much more than the company can develop.
Checkout: Ultimate Guide to Hiring a Software Development Company for CTOs
5 Examples of Customized Software
Now that we understand how custom software solutions are different from off-the-shelf products let us look at the examples of such software. The following customized solutions are built at BoTree Technologies in different technologies and industries:
E-commerce Solution


Building an e-commerce platform is always a challenge. Therefore, customizations become difficult because every company has different products. Our client's solution uses Spree Commerce as the eCommerce platform for its development. It is an online vintage luxury fashion store that connects vintage sellers with buyers.
An off-the-shelf product may not serve the company because it wanted its own platform. The features include easy checkout, payment gateway integrations, seller support, shipping rates, data analytics, and much more. The website is one of Singapore's recognized e-commerce stores that serves thousands of customers every month.
FinTech Solution


A loan management platform is a prime example of custom web application development services provided by a software company. We built a highly secure SaaS solution for banks/lenders for managing real estate projects of companies that have taken loans from different banks.
The customized web app enabled information risk assessment, vulnerability scans, and disaster recovery management for ensuring complete security. There is a centralized location to store all inspection documentation that the person can access anytime they want.
Travel Insurance System


Insurance is a widely popular industry for any custom software development company. We built a travel insurance system that helps customers claim insurance for lost or damaged or delayed luggage. The platform uses Ruby on Rails and ReactJs to deliver the best results.
The custom software solution has a robot lawyer that asks specific questions related to travel and luggage to calculate the compensation amount. After that, the bot creates legal documents from the templates of claims processing. The lawyers can view the claims but cannot make any changes. These documents become the formal documents for the process.
Content Management System


Another customized software is a highly popular customized CMS for enterprises. It offers personalized workspace to companies for creating employee bases, events, meetings, surveys, and more. Users can create strategies and track user performance, making sharing and creation of content a simple task.
We wrote the missing RSpec application and redesigned the existing codebase to improve performance. Over 50 features and new enhancements were added to the application over a period of 24 months. The custom software solution also required some API, which we created for various functionalities.
Therapist Search Platform


As the healthcare industry rigorously becomes digital, web apps are an important source to connect with all the stakeholders. The therapist search platform we created enables users to easily find the right therapist in their area using certain parameters. The custom software solution assigns the therapist based on their availability.
The functionalities are built in a human-centered way to find the right match. With the help of a personal wellness assistant, the app focuses on automatic scheduling of the appointment based on the client's calendar. The software also provides a reminder for the upcoming appointment, and the users can also make online payments.
Click here: Importance of Custom Software Development for Business Growth
Conclusion
Customized software solutions are preferred over off-the-shelf companies due to their flexibility. Any organization can mold the software according to their needs by hiring a custom software development company for their requirements. While pre-built products are good for limited operational capabilities, custom software solutions ensure that companies have everything they want in an application. 
Therefore, it is a good idea to hire custom software developers for building world-class enterprise software solutions that provide profitable results to organizations. 
Connect with our Customized software developers at BoTree Technologies and get a FREE CONSULTATION for all things custom.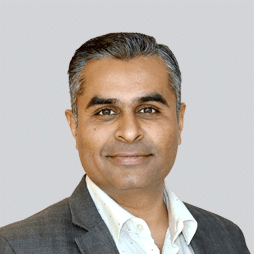 Shardul Bhatt
Shardul strongly believes that the potential to surpass expectations is inherent to each individual. He is committed to helping each and every member at BoTree achieve their dreams and get the most out of their lives. He has a strong technical background and has been in the industry since 2002. He is building BoTree since 2012. He loves to read, exchange ideas and travel.
Choose Your Language
Subscribe to Our Newsletter