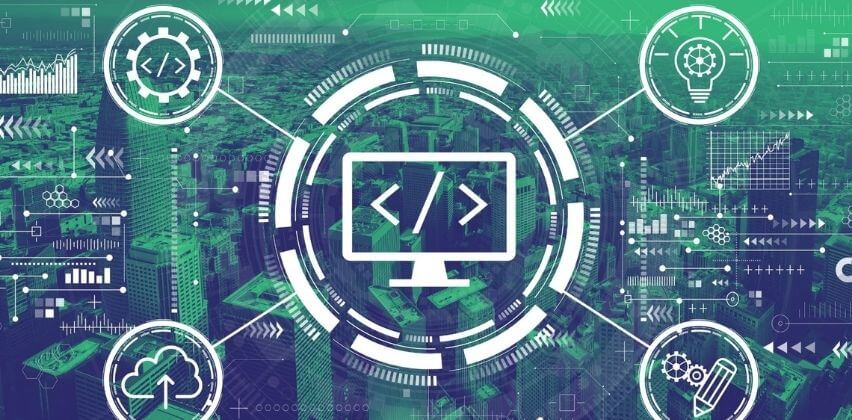 A Guide to Custom Software Development in 2023
With digitization taking centre stage, 57% of IT companies plan to focus on software development. The global custom software development revenue will also reach $578,020 million by the end of 2021. As companies focus on better customer engagement and streamlining their workflows, custom software solutions become a necessity for enterprises to achieve digital transformation.
Custom business applications are a preference because they fulfill specific business objectives. Off-the-shelf software has certain limitations and particular features that companies need. For example, an off-the-shelf custom relationship management system may not have the functionality to understand the lead journey, which is crucial for several businesses in insurance and other sectors. Custom software development services are more likely to engage enterprises than off-the-shelf solutions.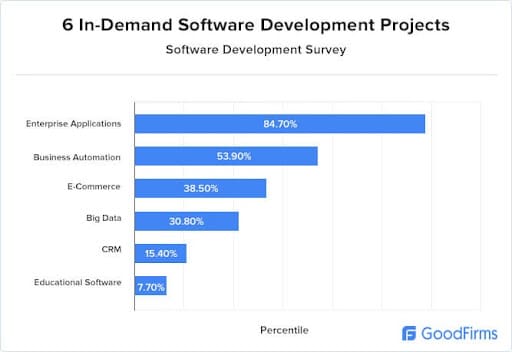 With a custom-made application, enterprises can add any feature they want. By understanding the specific business requirements, a custom software development service provider builds products with particular features and functionalities. Let us understand why companies would prefer custom software development in 2023. 
Read more: Customized Software: What is it, Types, and Examples
Why Choose Custom Software Development in 2023
When enterprises want to stand apart from their competitors, custom application development solutions are a great start. Since they focus on achieving specific business objectives, companies have a much higher chance of staying ahead.
In 2023, customer's needs will change rapidly. To meet such needs, it is important to stay specific and deliver to the niche. This calls for a custom software product as well. Custom application development ensures that the particular requirements of users are met and they get the best of services. 
Here's why companies should choose custom solutions in 2023: 
Personalized Application
Whatever feature the enterprise wants, it can have in the custom software. Personalized features are one of the best advantages of getting digital products specific to the company's needs.

Affordable Development
Custom software is much more cost-effective than off-the-shelf products in the long run. There's a regular subscription or licensing fee associated with off-the-shelf products. Hiring the best custom software development company is a one-time investment that will deliver the desired outcomes for years to come.

Better Security
With off-the-shelf, enterprises have to trust and rely on the software's security modules. However, custom enterprise software to solutions enable companies to add extra layers of security and be more in control of their data. Developers can add secure features to tackle specific vulnerabilities and threats.
Apart from these three, there are other benefits of custom software development like integrations and scalability, better business insights, and ownership of all that's happening within the product. Companies can hire a full-service software development company of engineers in 2023 to get the best products designed to meet their needs.
Checkout Importance of Custom Software Development for Business Growth
But there's more to software than this. There are trends that keep on changing every year and deliver better outcomes. Let us look at them.
Custom Software Development Trends to know in 2023
If companies want to take advantage of their digital initiatives in 2023, then they must capitalize on all the custom software development trends. It will help them realize their digitization efforts much faster. 
Here are the top custom software development trends to know in 2023:
Ecommerce Functionality
While ecommerce and online shopping stores have been there for years, there would be a surge in them in 2023. The transformation from custom enterprise software to solutions for ecommerce, CRM, and ERP are now becoming prominent. Companies want to sell to customers everywhere, and with contactless payments becoming so useful and convenience becoming a priority, ecommerce would become the #1 choice for custom software.

Cloud Computing
Today, cloud computing is one of the biggest custom development trends. Companies are now moving to AWS, Google Cloud, DigitalOcean and more to leverage cloud computing. They can scale whenever they want to and enable team members to work from wherever they want. Cloud also provides flexibility to host applications without any onsite equipment and servers.

Artificial Intelligence
One of the biggest trends in custom software development is the integration of Artificial Intelligence with digital products. Companies are now utilizing data science, Machine Learning, and RPA to build intelligent software that can deliver valuable insights. Pattern recognition and forecasting are two of the most important use cases of Artificial Intelligence that are assisting enterprises with decision making.

DevOps
Streamlining the delivery of products is now becoming a crucial element in every software development process. Rapid product development, along with high-quality is a priority for companies across the globe. Therefore, DevOps, development plus operations, will take centre stage as companies focus on speed. DevOps works perfectly well with agile and lean approaches to product development, enabling better result achievement.

Apart from these three, there's also an increasing focus on outsourcing custom application development solutions and enabling complete digital transformation. However, with intense competition, companies need to be on their toes while building enterprise and customer-centric solutions. They must focus on leveraging their strengths and creating products that deliver maximum value.
Such products require heavy investment, which may scare several enterprises. However, there are strategies to reduce the cost of custom software development.
Read more: Why Do Businesses Choose Custom Software Over Off-the-shelf?
Reducing the Cost of Custom Software Development
One of the biggest things that startups and enterprises fear is the cost of custom software development. They are scared of how much it will cost to build a custom software.
Truth be told, global custom software development might be a costly first time investment. However, there are ways to reduce the cost of customer software solutions development. In 2023, companies can get high-quality custom software at a lower cost using the following techniques:
Outsource Development
The most significant cost saver in custom app development is outsourcing. Delegating the job to an offshore company will save a lot of money in the long run. Enterprises can let the company go when their job is done. There's no need to hire a full-fledged team for the same.

Switch to Agile
The best custom software development company today focuses on delivering products rapidly. Agile development should be the priority if companies want to save money. The faster they can build the product, the lesser it will cost them. Therefore, switching to agile will lead to higher money savings.

Automate Processes
Today, testing automation is one of the biggest things in custom software development. Automating processes enables companies to work quickly, and they don't need to hire people for such tasks. Therefore, they can reduce the development costs and get high-quality products.
Wrapping Up
Custom software development is increasingly becoming a priority for enterprises and startups. It enables them to digitally transform and become relevant in the dynamic economy. Hiring an experienced and expert enterprise software development company like BoTree Technologies will enable companies to start with their digital transformation journey much faster than ever.
Contact us today for a FREE CONSULTATION.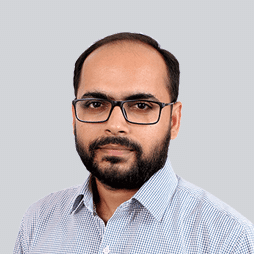 Parth Barot
Parth is the co-founder and CTO at BoTree Technologies. He has worked on building products in different domains and technologies. He is now managing research and pre-sales by supporting it with his problem-solving approach.
Choose Your Language
Subscribe to Our Newsletter