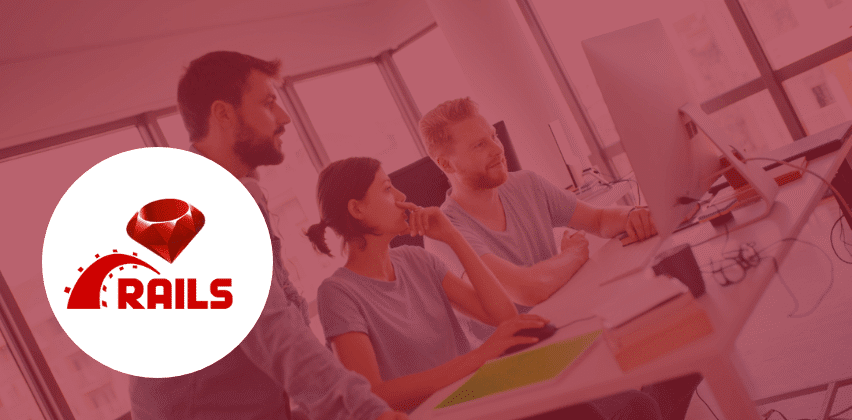 Why is Ruby on Rails worth Investing in 2022?
If you are confused about which framework to choose for your web application, Ruby on Rails software development is your answer. The RoR framework is powerful, scalable, and affordable.
In 2021, web applications would dominate – and the right framework like Rails can assist in proper development. Hiring a Ruby on Rails web development can bring you on the track to successful web development in 2021.
At present, Ruby on Rails powers over 3 million websites on the Internet. From ecommerce to healthcare, Ruby on Rails is helpful in every industry. So if you are searching for a framework in a new industry, RoR technology can probably assist you with that.

In this article, we will look at all the aspects that make Ruby on Rails web development services worth investing in 2021. We will understand –
Features of Ruby on Rails framework
Reasons to use RoR framework in 2021
How much will a Ruby on Rails app cost
We hope that all of these will help you understand why Ruby on Rails app development is still relevant in 2021. Since economic stability is one thing that most companies would want, choosing Ruby on Rails becomes the obvious choice for web development. Let's move on to see why.
Features of Ruby on Rails Framework

The Ruby on Rails framework is loved by developers for its extensibility, scalability, and most of all – the amazing features it offers. Let's look at some of the top features that make Ruby on Rails projects worth pursuing in 2021:-
Convention over configuration
Ruby on Rails application development focuses more on conventional elements rather than configuring the development environment on-to-go. It eliminates the hassle of configuring a custom environment every single time. It also keeps things simple for developing even the most complicated apps.

Test automation
Ruby on Rails software development involves automated testing for all the code. Developers don't need to set up testing intervals for checking the validity of the code. Rails enables automated testing to ensure complete quality assurance.

Localization
One of the most amazing features, localization enables you to incorporate the existing code into larger Ruby on Rails projects. You can skip writing code every time and save yourself the hassle of beginning the project from scratch.

RubyGems
RubyGems are the plugins that simplify the process of Ruby on Rails web development services. There are Gems for everything – payment integration, testing, fixing errors, and most of the other elements you need for a perfect web application.
5 Reasons to Use the Ruby on Rails Framework in 2022
2021 will see some great advancements in software and web development. Single-page applications, progressive web apps, IoT, etc., will become mainstream. In such cases, it is important to keep your web application update for meeting the industry standards. Here's why you should use the Ruby programming language and Rails in 2021 for your app:-
These 12 top websites were built with Ruby on Rails and are the leaders in the industry. Check out the best examples that use the Ruby on Rails.
How much will a Ruby on Rails App Cost?
In 2021, everyone is looking to achieve economies of scale. Web application development is no exception. Ruby on Rails web development services are the best option to maintain financial stability while building your app.
Rails web development is extremely affordable. Even the Ruby on Rails eCommerce platforms like SpreeCommerce is open-source, enabling you to develop an online store at a reasonable cost. However, the price of your web app using Ruby on Rails development services depends on certain key factors.
You must first determine the requirements of your project. After that, you can consult with a Ruby on Rails web development company for a quick estimation. The estimation will cover the cost of developers, including the different pricing models that they offer. Checkout Top 10 Ruby on Rails Development Companies in 2021.
At BoTree Technologies, we offer dedicated Ruby on Rails developers for your project at $2800/month. It includes the cost of building your web application and the support & maintenance you will require during that time frame.
The timeline is a crucial aspect of the cost of your Ruby on Rails app. The longer it takes, the higher it will cost. We ensure that you get timely delivery of your web application so that it doesn't put a hole in your budget.
Multiple Ruby on Rails maintenance costs are associated with any RoR web apps project. Learn how much it costs to maintain a Ruby on Rails web app.
Conclusion: Is Ruby on Rails worth in 2022?
Ruby on Rails is a simplistic and powerful platform that will stay relevant even after 2021. But this year, it will be of high relevance for web application development. It is quick, saves you cost and will help you in recovering from losses from your web application.
You don't need to look further ahead for Ruby on Rails projects. BoTree Technologies is a leading Ruby on Rails web development company that helps you build the best web app within your budget and timeframe. If you need assistance for web app development, version upgrade, support or maintenance,
Contact us to FREE CALL TODAY!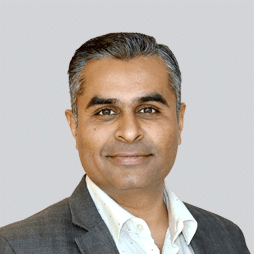 Shardul Bhatt
Shardul strongly believes that the potential to surpass expectations is inherent to each individual. He is committed to helping each and every member at BoTree achieve their dreams and get the most out of their lives. He has a strong technical background and has been in the industry since 2002. He is building BoTree since 2012. He loves to read, exchange ideas and travel.
Choose Your Language
Subscribe to Our Newsletter